Project Mend-A-House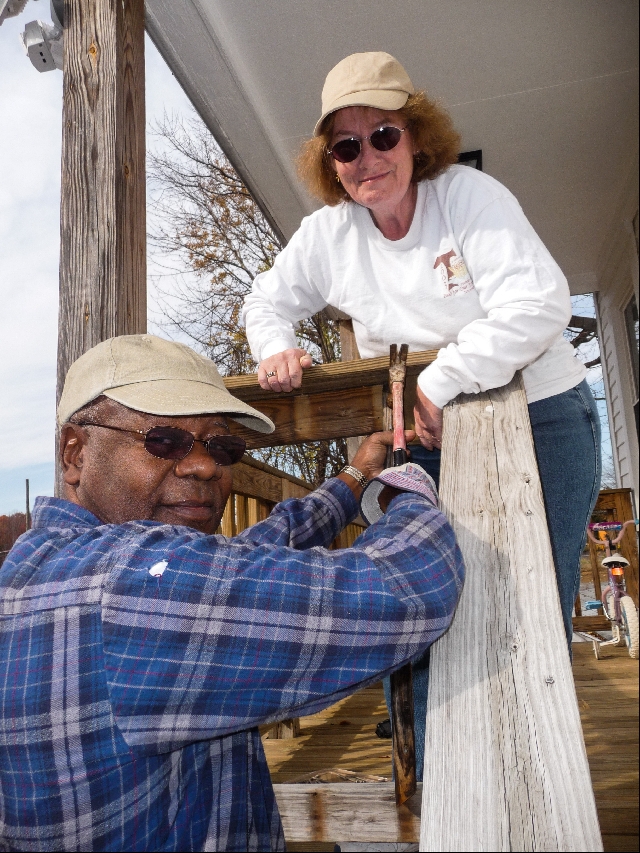 WISH LIST:
$100: 1 full set of bathroom safety aids;
$500: 1 portable ramp for a housebound client;
$1000: 1 gently used stair climber for a client with disabilities
Project Mend-A-House does just what its name implies: it performs safety and structural repairs—the kind that help low income families, senior citizens, and persons with disabilities to preserve their cherished independence. With the help of a core group of volunteers, and supplies that are donated or purchased with contributions, PMAH mends an average of 125 households per year in Prince William County, VA (just 25 miles outside the Beltway): installing bathroom handrails, constructing handicapped-accessible ramps, replacing windows, repairing creaky steps and leaky faucets, retiling bathrooms, installing smoke detectors, and performing safety checks. Some repairs are as simple as a $13 grab bar; some are as costly as two stair climbers for children with spina bifida. Large and small, these repairs are physically and financially beyond the means of the frail clients that PMAH serves – at no cost. Last year, volunteers donated over 4,000 hours (companies and service clubs are welcome), and PMAH completed 450 projects that assisted over 140 clients. It's a winning partnership … that you can join.