DC Arts and Humanities Education Collaborative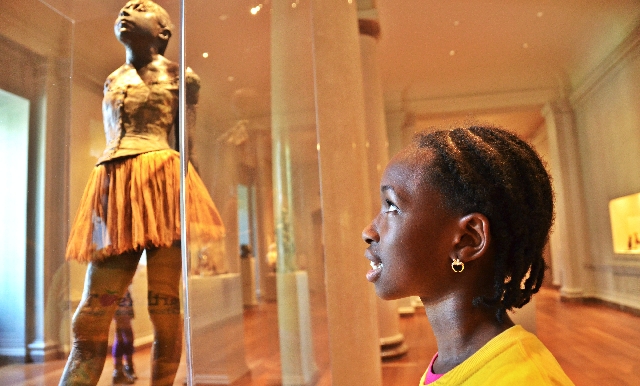 WISH LIST:
$15: field trip expense for 1 student;
$100: professional development workshop for 4 educators;
$500: bus transportation and tickets to a cultural event for 1 class
Washington is rich in arts and culture, but budget constraints often prevent the city's schools from taking advantage of its resources. So the DC Arts and Humanities Education Collaborative works collectively with its 90 cultural partners to have a real impact on the lives of DC students by helping their schools gain access to our vibrant arts world. Offering arts and humanities education workshops for teachers, teaching artists, principals, and others, the Collaborative also makes registration, tickets, and transportation easy. Last year, 120 schools registered for the Arts for Every Student program, which reached 26,000 students through free in-school performances and workshops, and field trips to cultural events. Since its founding in 1998, nearly half a million children have benefitted from the Collaborative's programs, and demand continues to grow. After all, visiting the Kennedy Center for the first time, making a trip to the Washington Ballet or Shakespeare Theatre, having a professional artist come right to your classroom – for many children these are unforgettable experiences. You can keep the arts alive – for every student.