The Washington School for Girls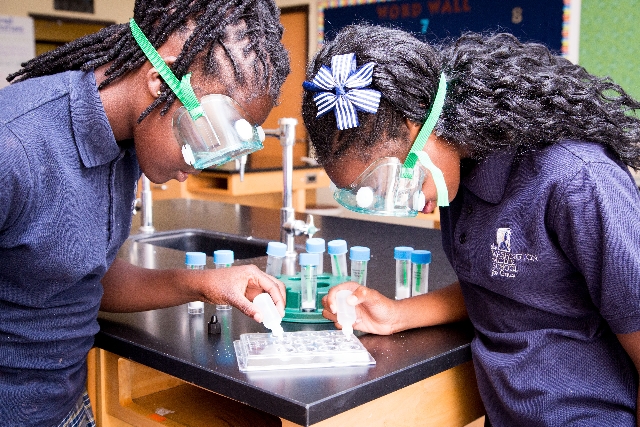 WISH LIST:
$100: 10 books for the school library;
$500: breakfast and lunch for 100 students;
$1000: expenses for 3 field trips for 1 class
In Washington's Anacostia neighborhood the high school graduation rate is only 50%, while rates for poverty, crime, and teen pregnancy are the highest in the city. The Washington School for Girls is committed to meeting the community's needs – and to transforming the lives of girls in its care. The approach is holistic and personal: class sizes are small and encourage interaction between students and teachers; after-school tutoring, and clubs with partners like Washington Ballet, Levine Music, ArtReach, and others, provide enrichment opportunities not otherwise available; a summer camp prevents learning loss and keeps girls safe and engaged. Counseling services help those in need and families are an integral part of the picture. The Graduate Support Program mentors students as they transition to high school, college, and beyond. The only tuition-free, independent, private Catholic school for elementary and middle school girls in DC, WSG's students have a 98% graduation rate and an 80% post-secondary and college enrollment rate. This exceptional school makes a world of difference in young women's lives. You can too.