Higher Achievement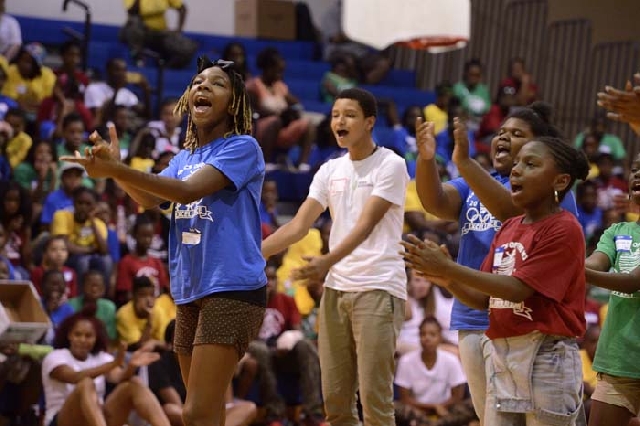 WISH LIST:
$100: Summer Academy supplies for 5 scholars;
$500: overnight trip for 4 students to visit local universities;
$1000: 6 weeks of Summer Academy programming for 1 scholar
High expectations, high support, and incredibly high returns – that's the story of Higher Achievement, a rigorous year-round academic intervention program for middle school students. Committed to closing the opportunity gap during the pivotal middle school years, Higher Achievement serves 570 youngsters who are academically motivated but economically disadvantaged. All scholars participate in the program's three components – a serious commitment that delivers outstanding results. Three days a week during the school year, the Afterschool Academy offers homework help and small-group academic instruction through dedicated volunteer mentors, paired with an arts or recreation elective and a healthy supper. A six-week Summer Academy includes core academic classes as well as field trips and college visits, ensuring that children stay engaged in learning during the summer months. And finally, high school placement services help scholars advance to college-preparatory schools (86% in 2014 to top choice schools like Banneker, Gonzaga, and Sidwell). 95% of Higher Achievement scholars graduate from high school on time (compared with 64% citywide). Your help means success, and a real future, for these determined scholars.