Girls on the Run of MoCo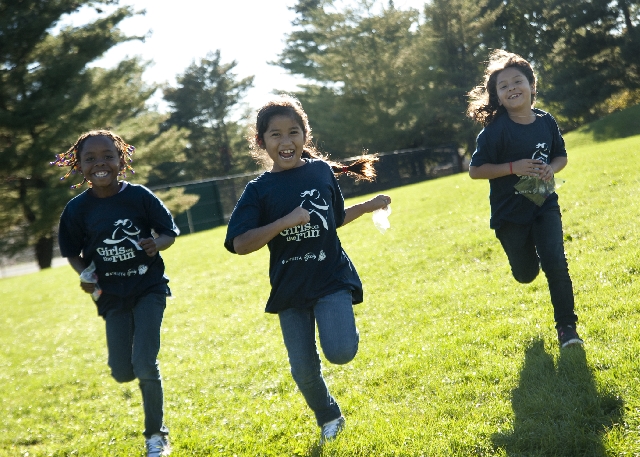 WISH LIST:
$100: curriculum materials and supplies for 1 team for a season;
$500: new running shoes for 10 girls on scholarship support;
$1000: healthy snacks for 50 girls for a season
Any girl can be a runner. And every girl can benefit from the healthy, empowering experience of running – and racing towards a goal. Committed to inspiring pre-teen girls to respect themselves and their bodies, Girls on the Run combines training for a 5K road race with uplifting workouts and team-building exercises at over 100 elementary and middle schools in Montgomery County. Some 5,000 girls from diverse backgrounds will join the pack this year, 25% of whom are on free or reduced-price lunch (an indicator of poverty) and cannot participate in most after-school activities because of the associated expenses; for these young athletes, the program is offered at low to no cost and GOTR even provides running shoes. Committed to "full person" health, GOTR couples physical activity with prevention of high-risk behavior and promotion of self-esteem and body size satisfaction – and each practice ends with encouragement and positive reinforcement from the all-volunteer coaching team. Let's cheer on these strong young athletes, all the way to the 5K finish line.