District Alliance for Safe Housing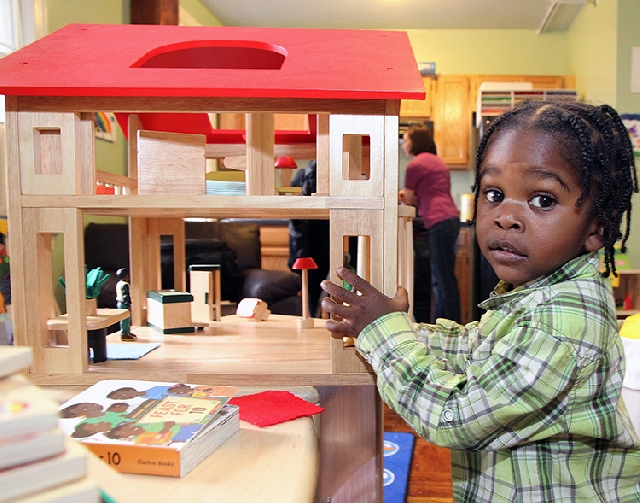 WISH LIST:
$100: new security locks for 1 survivor;
$500: emergency food and supplies for 1 family for 1 month;
$1000: 1 month's rent for a family in transitional housing
Not long ago, DC offered only 48 emergency beds for domestic violence survivors. Ten times that number needed them. The District Alliance for Safe Housing was founded in 2006 to provide low-barrier safe housing complemented by voluntary support services, working to ensure that no woman has to choose between living with abuse and living on the streets. Its doors are open to all, including those suffering from mental illness, addiction, or disability, or those whose family situations might render them ineligible for housing elsewhere (having more than four children or being the caretakers of adult relatives). In addition to emergency and transitional housing, DASH runs a transitional-to-permanent housing program where families receive subsidized housing and two years of intensive support as they work towards self-sufficiency. A new "resilience fund" covers urgent needs that might threaten a family's permanent housing, and a resource center provides self-advocacy tools, training, and resources to over 1,000 survivors. Now the District's largest safe housing provider for survivors and their families, DASH is not just a shelter – it's a home.