Educación Para Nuestro Futuro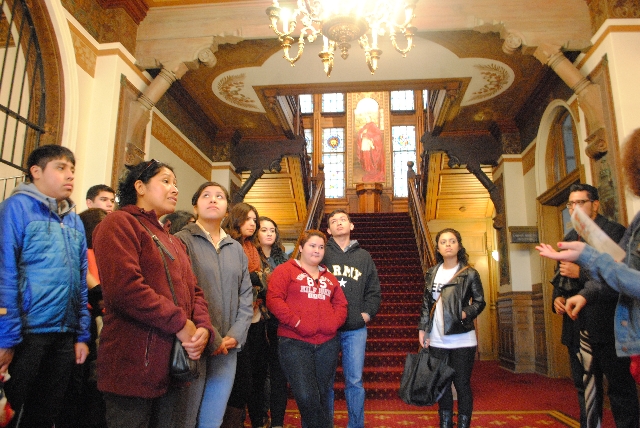 WISH LIST:
$100: dinner for 10 participants in parent leadership training;
$500: laptop for a team of 4 Emerging Leaders;
$1000: tour for 20 college-bound youth and their parents
In 1998, parent leaders created Educación Para Nuestro Futuro, founded by Escuela Bolivia to meet the educational needs of Arlington's growing (yet underserved) Latino student population. Today, Edu-Futuro is a multicultural community supporting a diverse group of children, youth, and families – and inspiring young leaders across Northern Virginia. Through its Emerging Leaders Program, low-income immigrant youth take a six-week course focused on leadership development, college prep, and community involvement, and seniors receive year-round, one-on-one advising and support as they prepare for higher education. Most aspire to become the first member of their family to attend college in the US – and they do. A full 100% of last year's seniors enrolled in college, scholarships in hand. Parents have their own leadership program: a two-month training that strengthens their understanding of the US school system and gives them the skills and confidence to advocate for their children's academic success. And finally, Edu-Futuro builds bridges across cultures in the broader community, offering after-school and Saturday morning Spanish language classes. Education is the pathway to a successful future. Help pave the way.