DC Students Construction Trades Foundation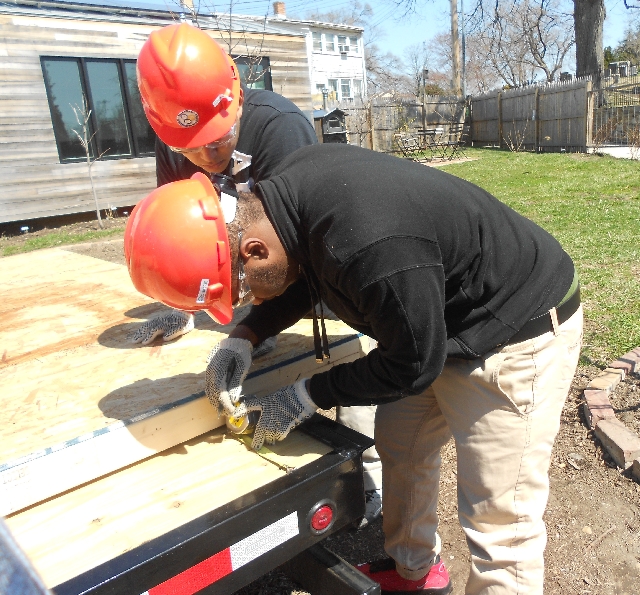 WISH LIST:
$100: scholarship for a work- and college-bound senior;
$500: emergency funds for a graduate transitioning to a job or college;
$1000: safety goggles, vests, hard hats for students on training sites
In 2005, the DC Students Construction Trades Foundation launched the Academy for Construction and Design – and rejuvenated in DC what was once a staple in high schools nationwide: career and technical education. The Academy offers a hands-on curriculum that builds skills (math, carpentry, mechanical drawing, blueprint reading), encourages academic success (94% of seniors graduate) and prepares students for college and careers (with seminars on topics like interviewing, writing college essays, and career networking). Each year, students test their knowledge at real building sites in the city; partnerships with local construction firms offer internships, mentoring, and job placement opportunities. These experiences set Academy graduates apart from their peers – whether entering the workforce or applying to degree programs in architecture, engineering, or construction management. Meanwhile, the Foundation also provides adults with fully-certified apprenticeship training, offering evening classes to help balance career-enhancing coursework with home life and employment. Entering its second decade and thriving in its new home at IDEA Public Charter School, the Academy builds promising futures. So can you.