2021-22 Catalogue Class
Congratulations!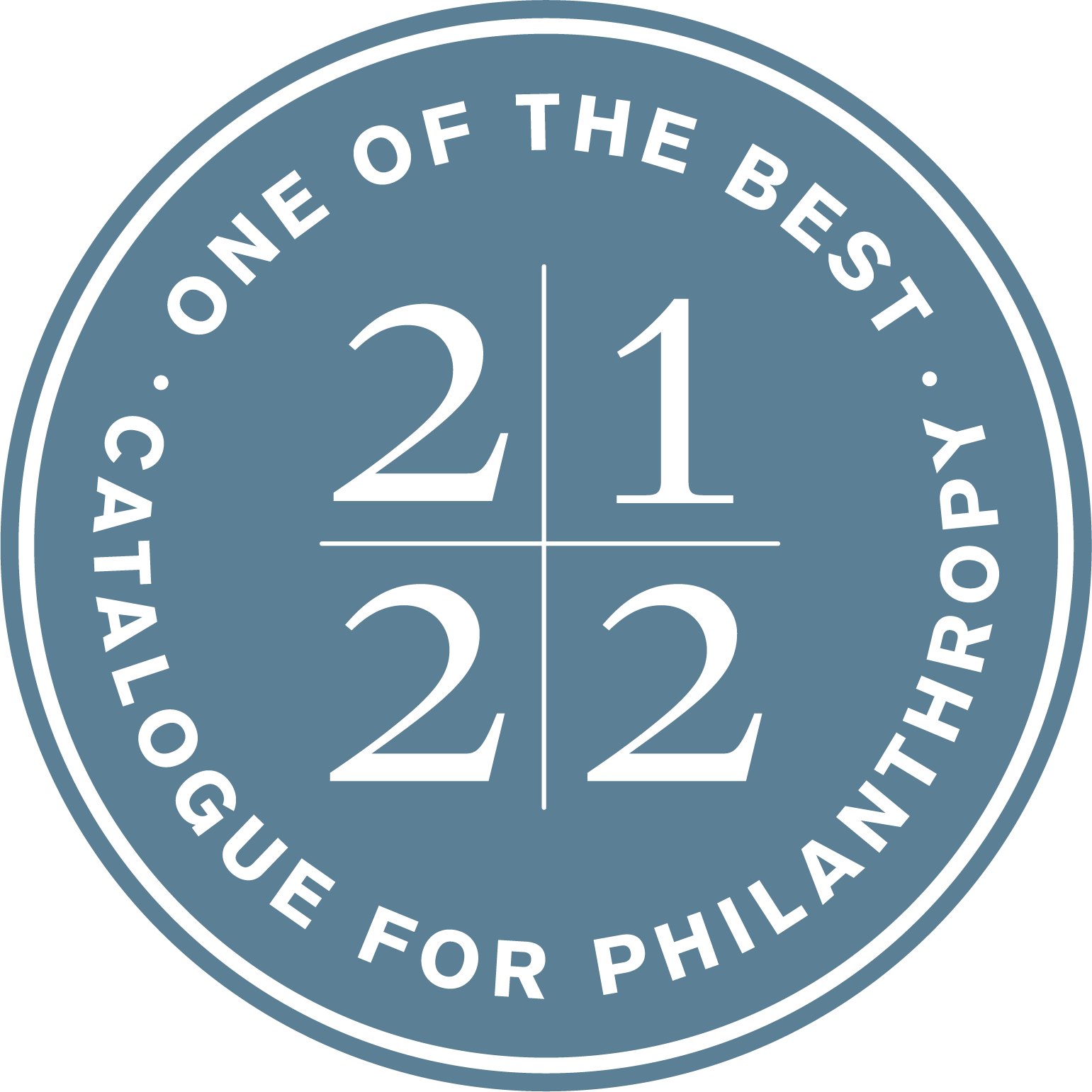 As we celebrate our 18th year, the Catalogue for Philanthropy: Greater Washington is proud to announce the Class of 2021-22. Each of these nonprofits has been chosen, from a competitive applicant pool, as a critical local nonprofit in the region.
The organizations listed below have successfully been chosen after a rigorous application and selection process, conducted by a team of 170+ volunteer community advocates from local foundations, peer nonprofits, and the community. Let these organizations know that you are proud of their achievements: congratulate them with a "shout out" on social media, send them an email, or support their work.
Add your name to our mailing list
Adding your name to our list will ensure that you receive a complimentary
copy of the Catalogue when it is released in November 2021.
Print Catalogue

CULTURE
Performing, Literary & Visual Arts
Artstream
DC Strings Workshop
The IN Series
Joe's Movement Emporium
Story District
The Delaplaine Arts Center
The PEN/Faulkner Foundation

Youth & Community Arts
Critical Exposure
D.C. Creative Writing Workshop
Girls Rock! DC
Young Playwrights' Theater

EDUCATION
Adult Education and Youth Mentoring
Alfred Street Baptist Church Foundation
Collegiate Directions, Inc.
Literacy Council of Montgomery County
Loudoun Literacy Council

Youth Education & Enrichment
After-School All-Stars
BUILD Metro DC
Center for Inspired Teaching
City Blossoms
Communities in Schools of NOVA
Community Youth Advance
DC Scores
Educational Theatre Company
One World Education
Phoenix Bikes
Reach Incorporated
Recreation Wish List Committee
Turning the Page
Washington Tennis & Education Foundation
Wilderness Leadership & Learning

HUMAN SERVICES
Basic Needs, Food, & Housing
Community Support Systems, Inc.
ECHO, Inc.
Family PASS
FRESHFARM
Greater DC Diaper Bank
Homestretch
Laurel Advocacy & Referral Services, Inc.
New Endeavors by Women
The Religious Coalition
Western Fairfax Christian Ministries
Woodley House, Inc.

Children, Youth, & Families
Community Family Life Services
CASA of Prince George's County
DC127
Gaithersburg Beloved Community Initiative
Leveling the Playing Field
Only Make Believe
Safe Shores--The DC Children's Advocacy Center
SafeSpot Children's Advocacy Center
So What Else, Inc.
St. Ann's Center for Children, Youth, and Families
The Barker Adoption Foundation
The Tree House Child Advocacy Center of Montgomery County

Community & Civic Engagement
Avodah
DC Justice Lab
Fair Chance
HIPS
Jews United for Justice
ONE DC
Prince William County Community Foundation
Smithsonian Anacostia Community Museum
Tenants and Workers United - Inquilinos y Trabajadores Unidos
The Giving Square

Women & Girls
FAIR Girls
Rainbow Place Shelter for Homeless Women
The Safe Sisters Circle

Health, Wellness, & Senior Services
Healwell
Nueva Vida
Senior Services of Alexandria
Shepherd's Center serving Oakton-Vienna-Reston-Herndon

Immigrant & Refugee Services
Centreville Immigration Forum
NAKASEC VA
Torture Abolition and Survivors Support Coalition

Legal Services & Justice Programs
Advocates for Justice and Education, Inc.
DC KinCare Alliance
First Shift Justice Project
Network for Victim Recovery of DC
Open City Advocates
Washington Legal Clinic for the Homeless

Life Skills, Training & Employment
Gearin' Up Bicycles
Jubilee Jobs
La Cocina VA
Urban Ed, Inc.

NATURE
Environment & Animal Services
Anacostia Riverkeeper, Inc.
EcoAction Arlington
ecoLatinos, Inc.
Potomac Conservancy


Web Re-Featured Nonprofits
Culture
Performing, Literary & Visual Arts
National Philharmonic
Split This Rock
The Metropolitan Center for the Visual Arts
Youth & Community Arts
Project Create
Young Artists of America
EDUCATION
Adult Literacy & Learning
Washington English Center
Youth Education & Enrichment
Emerging Scholars Program
Global Kids, Inc.
Kids R First
Children's Science Center
Out Teach
RESET
Youth Leadership Foundation
HUMAN SERVICES
Basic Needs, Food, & Housing
Adventist Community Services of Greater Washington
Carpenter's Shelter
Georgetown Ministry Center
Housing Initiative Partnership, Inc.
Mary House
Rebuilding Together Montgomery County
Health, Wellness, & Senior Services
CaringMatters
Great and Small
Hope for Henry
Potomac Community Resources
Immigrant & Refugee Services
Casa Chirilagua
Just Neighbors
Liberty's Promise
The Family Place
Legal Services & Justice Programs
The Human Trafficking Legal Center
Life Skills, Training & Employment
Life Asset
Veterans and Military Families
Yellow Ribbon Fund
NATURE
Environment & Animal Services
C&O Canal Trust
Earth Sangha
Growth Partners over $4 Million Budgets

PathForward (formerly A-SPAN)
ACCA, Inc.
Doorways
Friendship Place
AARP Legal Counsel for the Elderly
Monument Academy
The Literacy Lab
Wendt Center for Loss and Healing