Building Hope - Furniture & Technology For Our New Home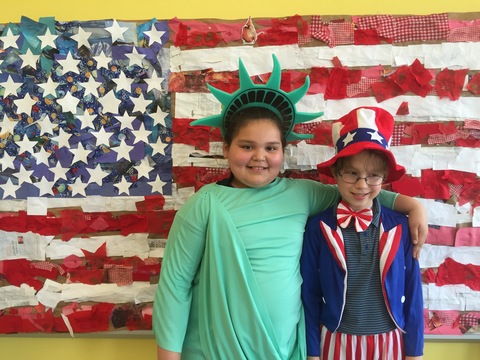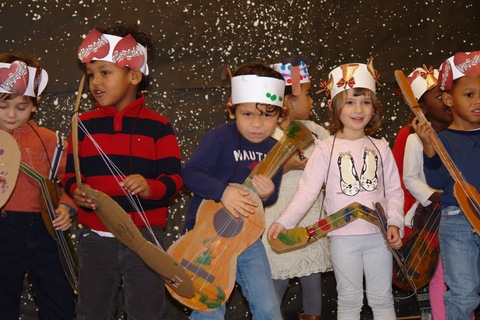 At Bridges Public Charter School, bridges, is more than a name. An exemplary model of inclusive education, the school builds bridges of understanding and support among children and families with a variety of needs, abilities, and backgrounds. Free and open to all DC residents, it serves children with and without disabilities, from preschool through fifth grade. Staff work closely with each student to develop his or her cognitive, linguistic, physical, and social-emotional skills. The right learning environment is key: small classes, differentiated instruction, and projects-based learning encourage exploration, critical thinking, and play, and allow students to learn at their own pace. A host of experts on site; occupational and speech therapists, a social worker, and a special education coordinator, among others ensure that each child receives tailored support. Studies show that high-quality inclusive education meets educational needs while benefiting all children, regardless of ability level, nurturing tolerance, compassion, and friendship. Shouldn't every child learn these values?

In August 2016 we moved into our new permanent facility in the Fort Totten neighborhood of DC. We finished this project on budget and on time. Coming with us to our new home was all of our well used furniture and technology. We are now working to outfit our classrooms with new furniture and technology.

Bridges opened August 2005 serving 58 preschool students. Today we are an expanding elementary school serving 400 students in grades Pre-K3 to 5th grade. Our school model is unique in the DC education landscape, serving students with and without special needs in general education inclusion classrooms and high level special education classrooms. Our student population is: 35% English as a second language learners, 58% students from low-income families and 34% students with special needs.

On Giving Tuesday, we are kicking off a campaign to raise $10,000 dollars.
---
About the Catalogue for Philanthropy: The Catalogue selected us as one of its featured nonprofits! Each year 120 expert reviewers evaluate applicants for distinction, merit, and impact. Each featured charity has been successfully site visited and its financials given the thumbs up. The Catalogue for Philanthropy charges no fees and raises funds separately to support its work. Since 2003, it has raised over $40 million for charities across Greater Washington. The Catalogue for Philanthropy looks to friends like you to keep our services independent and entirely free of charge. Consider a small contribution to the Catalogue to cap off your gift and help the causes you care about get the full support they deserve!
---
Contact Bridges Public Charter School:
Olivia Smith
Founder/Director


100 Gallatin Street NE
Washington, DC 20011
2025450515
bridgespcs.org