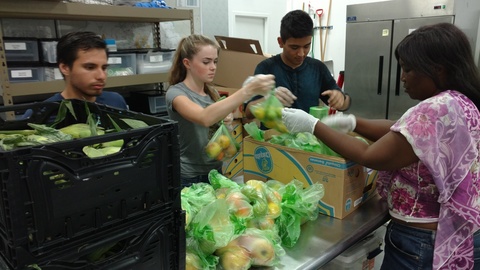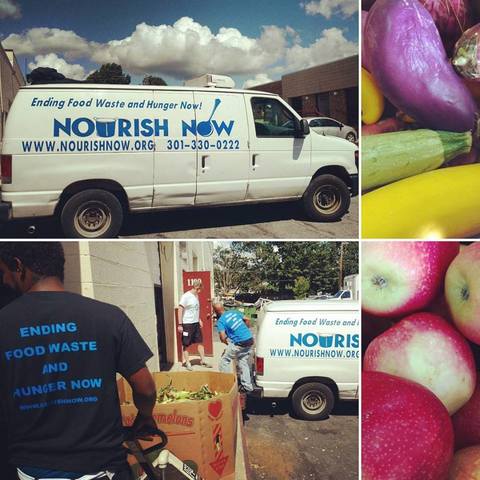 Montgomery County's leader in food recovery since 2011
Nourish Now's mission is to solve two major social issues simultaneously: food waste and hunger. Fresh food is recovered from restaurants, caterers, farms and other licensed food providers throughout the Washington, D.C. metropolitan area. Food is then donated directly to families in need and partner organizations to help support their food distribution efforts.

Nourish Now has developed and refined three main programs: the Food Rescue Program, Family Food Distribution Program, and Organization Distribution Program. These programs support each other through the food collection process; from first identifying viable food partners, to working directly with residents that are facing food insecurity, and also teaming with local organizations that benefit from Nourish Now's food services. Our new Food With Dignity pilot subprogram will further assist families in breaking out of the cycle of food insecurity by helping them create and implement customized plans to better utilize the resources they have, and provide referrals to organizations that can offer other essential services.
---
About the Catalogue for Philanthropy: The Catalogue selected us as one of its featured nonprofits! Each year 120 expert reviewers evaluate applicants for distinction, merit, and impact. Each featured charity has been successfully site visited and its financials given the thumbs up. The Catalogue for Philanthropy charges no fees and raises funds separately to support its work. Since 2003, it has raised over $40 million for charities across Greater Washington. The Catalogue for Philanthropy looks to friends like you to keep our services independent and entirely free of charge. Consider a small contribution to the Catalogue to cap off your gift and help the causes you care about get the full support they deserve!
---
Contact Nourish Now:
Brett Meyers
Founder & Executive Director


1111 Taft Street
Rockville, MD 20850
301-330-0222
nourishnow.org