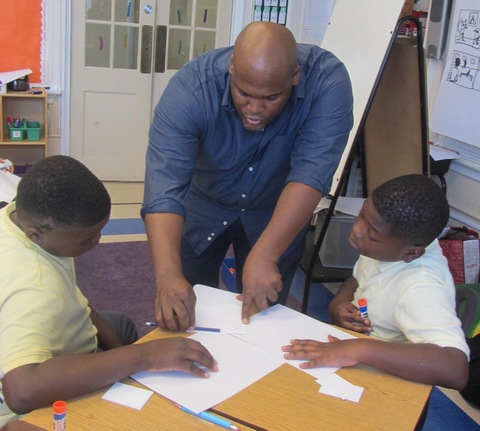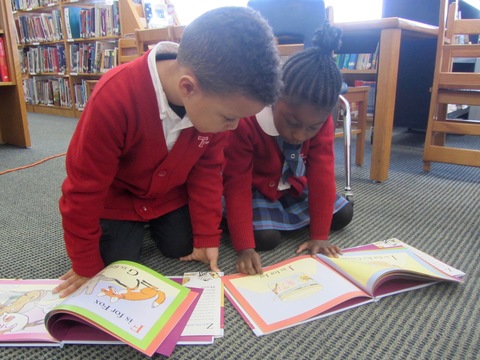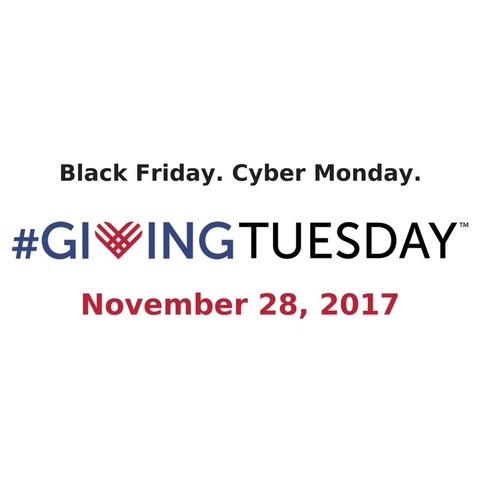 Bring literature and learning to life!
For too many children, books are a luxury. And it's no coincidence that schools with the fewest books on the shelves have the highest percentage of students from low-income families, who have far lower proficiency levels in reading.

An Open Book Foundation addresses this profound disparity, bringing award-winning authors and illustrators into 120 schools and organizations in and around DC, from Head Start programs to high schools. Fun, interactive reading and writing workshops engage students in the art of storytelling, and each child receives a signed copy of the author's featured book to take home. Book collections are donated to school libraries and classrooms, as well. Whenever possible, AOB seeks out authors and illustrators who are role models: students meet and connect with talented adults who look like them, grew up nearby, or had similar childhood experiences – and are then inspired to read and write their own stories.

Since 2010, AOB has hosted more than 400 events and donated over 25,000 books to the schools and organizations most in need. You can help bring literature – and learning – to life.
---
About the Catalogue for Philanthropy: The Catalogue selected us as one of its featured nonprofits! Each year 120 expert reviewers evaluate applicants for distinction, merit, and impact. Each featured charity has been successfully site visited and its financials given the thumbs up. The Catalogue for Philanthropy charges no fees and raises funds separately to support its work. Since 2003, it has raised over $40 million for charities across Greater Washington. The Catalogue for Philanthropy looks to friends like you to keep our services independent and entirely free of charge. Consider a small contribution to the Catalogue to cap off your gift and help the causes you care about get the full support they deserve!
---
Contact An Open Book Foundation:
Dara La Porte
Founding & Executive Director


3215 Morrison Street NW
Washington, DC 20015
202-686-7115
anopenbookfound.org