Saturday, April 6, 2013
Inclusive Theatre Companies are directed by trained theatre professionals and feature actors with intellectual disabilities, learning disabilities and on the Autism Spectrum. An original script is developed during the rehearsal process through improvisation techniques. A play is scripted and then blocked, memorized by the actors and performed for the public. The final production is designed to showcase each actor's unique talents.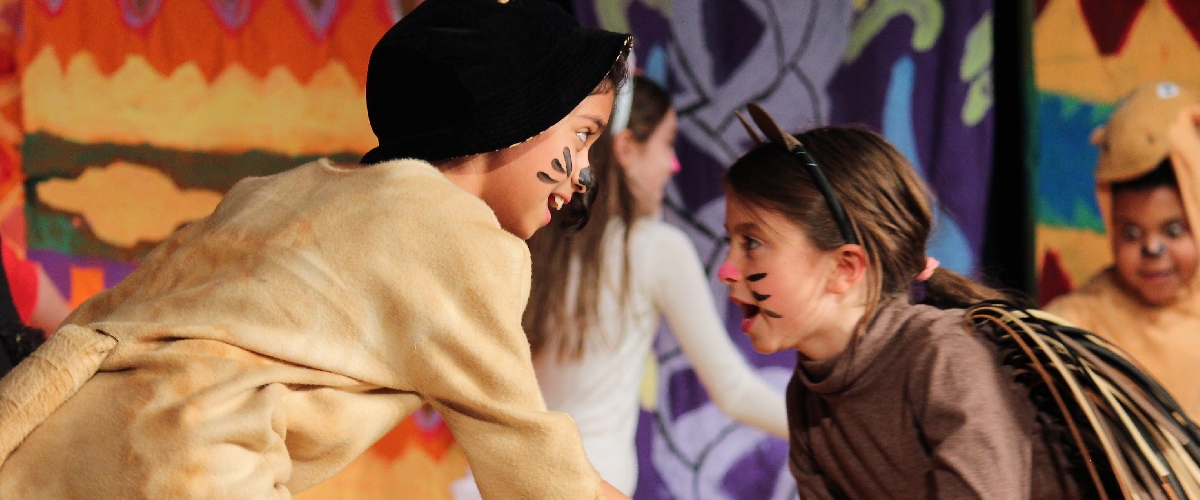 Event Information
When:

Saturday, April 6, 2013 (8:00 PM - 10:00 PM)

Where:

Gunston Theatre One, 2700 South Lang Street, Arlington, VA 22206 map

Volunteer Info:

ArtStream,Inc is producing two original musical comedies featuring actors with and without cognitive disabilities and WE NEED VOLUNTEERS! We need 3-4 people to help run simple sound cues or help our actors backstage. (

Contact:

Jennie Lutz, (301) 565-4567

For more information:

click here
Saturday, April 6, 2013 8:00 PM
Saturday, April 6, 2013 10:00 PM
America/New_York
ETC/ArtStream OnStage present The Final Showdown and Lights, Camera, Chaos.
http://www.art-stream.org/content/arlington-inclusive-theatre-companies-present Inclusive Theatre Companies are directed by trained theatre professionals and feature actors with intellectual disabilities, learning disabilities and on the Autism Spectrum. An original script is developed during the rehearsal process through improvisation techniques. A play is scripted and then blocked, memorized by the actors and performed for the public. The final production is designed to showcase each actor's unique talents. Volunteers? ArtStream,Inc is producing two original musical comedies featuring actors with and without cognitive disabilities and WE NEED VOLUNTEERS! We need 3-4 people to help run simple sound cues or help our actors backstage. ( From: http://cfp-dc.org/cfpdc/2017-all-events.php?id=3844
Gunston Theatre One 2700 South Lang Street Arlington VA 22206
Stan Kang
Skang7@aol.com