Saturday, May 24, 2014
Kid Power is the nonprofit partner of this year's Run or Dye event! Last November, Kid Power was honored to be the partner for the 2013 event. It was so much fun for our team and our supporters, that we are thrilled to participate again. Proceeds from the run will benefit help us serve more youth! But, we need your help! We receive a donation based on the number of volunteers we recruit to help at the event. And, we need to recruit 100 volunteers this year!!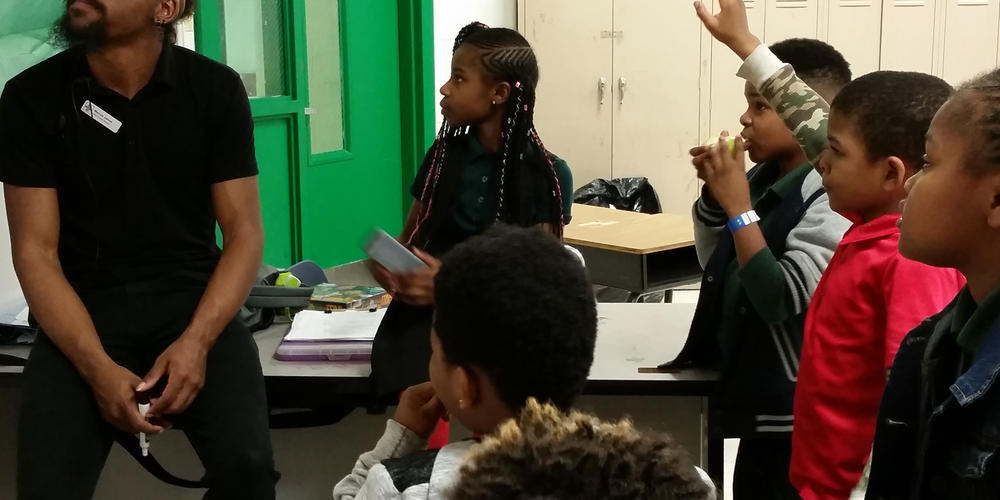 Event Information
When:

Saturday, May 24, 2014 (7:30 AM - 1:00 PM)

Where:

RFK Stadium, 2400 East Capitol Street SE, Washington, DC 20003 map

Volunteer Info:

Volunteer Duties- help registering runners, spraying runners in dye, give runners water, help runners with directions, event set-up, and more! What you get for volunteering- Free Run or Dye Tshirt, access to the celebration party after the race, entry into a Kid Power raffle, and knowing you had a part in helping DC youth receive high quality afterschool programs! When: Saturday May 24th; 7:30 am - 1pm (accomodations may be made for several volunteers who are not able to arrive by 7 am) at RFK Stadium (nearest metro: Stadium Armory). Friday shifts are also available (help with packet pick-up and registration): Friday May 23rd; 9 am- 3pm and 2:45pm-8pm.

Contact:

Kid Power, (202) 383-4543

For more information:

click here
Saturday, May 24, 2014 7:30 AM
Saturday, May 24, 2014 1:00 PM
America/New_York
Volunteer for Kid Power at Run or Dye!
http://www.eventbrite.com/e/volunteer-for-kid-power-at-run-or-dye-tickets-10750738749?aff=es2&rank=1&sid=1b41f9a6a2fd11e3969222000a880143 Kid Power is the nonprofit partner of this year\'s Run or Dye event! Last November, Kid Power was honored to be the partner for the 2013 event. It was so much fun for our team and our supporters, that we are thrilled to participate again. Proceeds from the run will benefit help us serve more youth! But, we need your help! We receive a donation based on the number of volunteers we recruit to help at the event. And, we need to recruit 100 volunteers this year!! Volunteers? Volunteer Duties- help registering runners, spraying runners in dye, give runners water, help runners with directions, event set-up, and more! What you get for volunteering- Free Run or Dye Tshirt, access to the celebration party after the race, entry into a Kid Power raffle, and knowing you had a part in helping DC youth receive high quality afterschool programs! When: Saturday May 24th; 7:30 am - 1pm (accomodations may be made for several volunteers who are not able to arrive by 7 am) at RFK Stadium (nearest metro: Stadium Armory). Friday shifts are also available (help with packet pick-up and registration): Friday May 23rd; 9 am- 3pm and 2:45pm-8pm. From: http://cfp-dc.org/cfpdc/2017-all-events.php?id=4256
RFK Stadium 2400 East Capitol Street SE Washington DC 20003
JSH
jhatch@cfp-dc.org