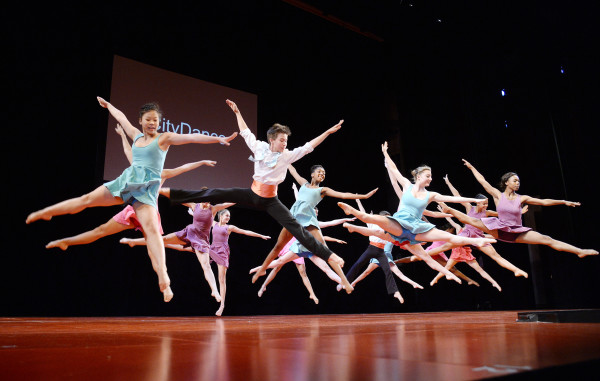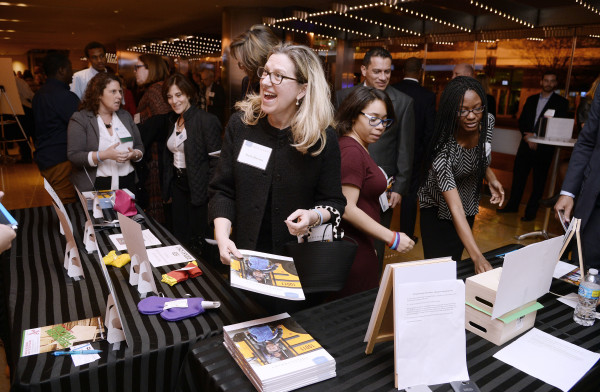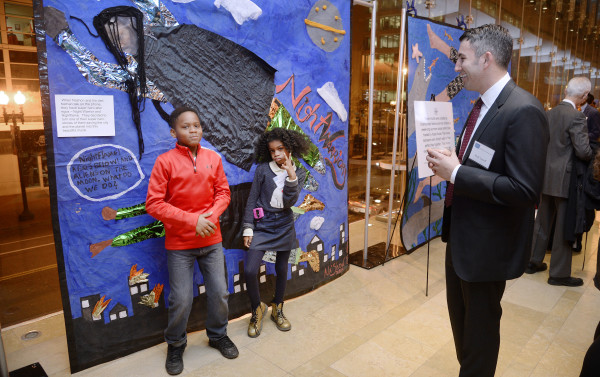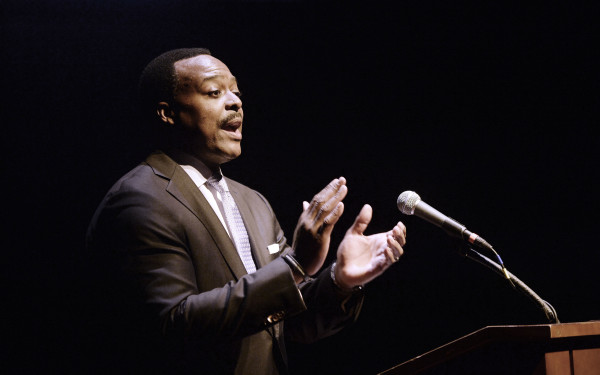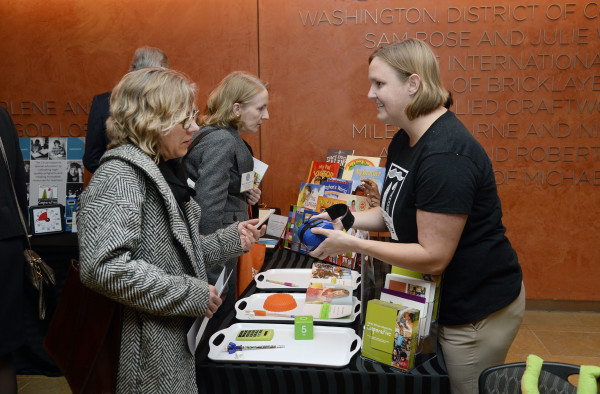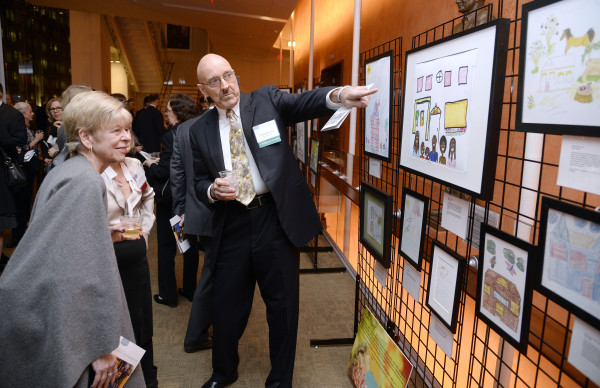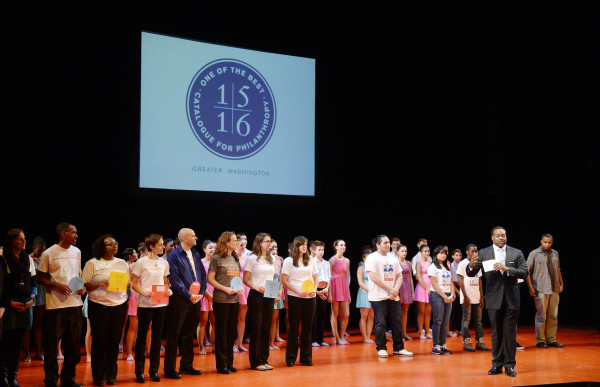 Purchase Individual Tickets $150.00
Please join us as we
Congratulate our 2016-17 Catalogue Honorees
and
Bring the Catalogue to Life On Stage

---
"Wow. I had no idea."
That's the reaction we hear most often from our guests and partners during Inspiration to Action. While we all know that nonprofits contribute crucial services to our communities, most of us don't get to see and experience the real impact of those services ourselves.
At Inspiration to Action, charities featured in the Catalogue for Philanthropy connect you intimately and directly to their work and impact. Listen to immigrant children embrace their voices through original poetry. See how it feels to transition from homelessness to a furnished apartment. Feel how dancing to a good beat lets loose something bigger than yourself.
The Catalogue for Philanthropy invites you to join us for this wonderfully memorable evening. If you have any questions about the event, please contact us at 202.955.6538 or info@cfp-dc.org.
---
Event Details
Monday, December 5, 2016

Sidney Harman Hall
610 F Street NW
Washington, DC

5:15 pm Reception and Performance (doors open at 5:00 pm)

followed by Dinner and Live Auction (by invitation only)
at the Hotel Monaco
700 F Street NW
Washington, DC

with master of ceremonies Leon Harris

Dress: Business Formal

Click here for directions to the Shakespeare Theatre Company at Sidney Harman Hall, directions to the Hotel Monaco, and parking information.

---
Event Sponsors
As of September 13, 2016
Regional Benefactor
Roderick K. von Lipsey / UBS Private Wealth Management
Community Patron
CGI
EagleBank
Elizabeth Gemmill
Barbara Harman & William Cain
Jennifer Hillman
Pepco, an Exelon Company
Area Advocate
360 Live Media
Capital for Children
Jeff Fergus & Jo Ousterhout
Graham Holdings Company
Horne LLP
Holly Johnson & Pat Merloe
Dandy & Robert Korzeniewski
Rachel Kronowitz & Mark Lewis
Otto-Whalley Family Foundation
Kathy and Tom Raffa / Raffa PC
SunTrust Private Wealth Management / Harry J. Pilson, II
TTR | Sotheby's International Realty
---
Sponsorship Information
The Catalogue for Philanthropy invites you to partner with us and help bring Inspiration to Action to life. Sponsorship of this signature event is a dynamic opportunity to support the Catalogue, to support our local nonprofit sector, and to support your vision for what our communities deserve to be.


Inspiration to Action 2016 Sponsorship Levels
Social Investor: $25,000

Recognition as lead sponsor of the event
Opportunity to deliver spoken remarks during Gala dinner (250 guests)
Step-and-repeat banner co-branded with the Catalogue
Table for 10 with premium seating at the Gala dinner
Reserved seats for you and your guests during the theater program
Full-page ad/tribute in Inspiration to Action event program
Up to 100 copies of the print Catalogue to share with colleagues and friends
Regional Benefactor: $15,000

Opportunity to introduce a performance during the theater program
Table for 10 with priority seating at the Gala dinner
Half-page ad/tribute in event program
Reserved seats for you and your guests during the theater program
Up to 75 copies of the print Catalogue to share with colleagues and friends
Community Patron: $10,000

Table for 10 with preferred seating at the Gala dinner
Quarter-page ad/tribute in event program
Up to 50 copies of the print Catalogue to share with colleagues and friends
Area Advocate: $5,000

Table for 10 at the Gala dinner
Up to 25 copies of the print Catalogue to share with colleagues and friends
Specialty Sponsorship Opportunities
Reception Sponsor: $10,000

The opening reception at Inspiration to Action welcomes our guests to the event and sets the tone for the evening. It provides an opportunity for guests to connect with our nonprofits both in person and through interactive exhibits showcasing their mission and impact. Benefits include:

Branded recognition as the Reception Sponsor in Sidney Harman Hall
Two tickets to the Gala dinner
Benefits for All Sponsors (regardless of level):
Organization link posted on cfp-dc.org
Logo in on-screen recognition and event signage, and listing in all media releases
Permission to use the CFP logo in your materials, as approved by the Catalogue
Recognition in the 2016-17 print Catalogue, distributed to ~25,000 high net-worth households in the region (must commit by September 8, 2016)
All sponsorships and tickets are tax-deductible to the extent allowed by law.
For interest and questions about sponsorship and tickets, please contact Holly Richardson at (202) 955-6538 or hrichardson@cfp-dc.org.
Pay for your sponsorship here
Invited Sponsor Guests - Please RSVP here
---
Live Auction Preview

The Inspiration to Action Live Auction is no ordinary auction. Instead of sports memorabilia, vacation homes, or theater tickets, our auction presents intimate, locally connected experiences you won't see at any other event. Hosted by Catalogue for Philanthropy-featured nonprofits, our auction items invite you to explore new and surprising aspects of living in the DC region. Show your support for this place we all call home by giving (and bidding!) where you live.

The auction will be led by professional auctioneer BJ Jennings who will captivate you with her entertaining and energetic style!
Auction Experiences
Discover the River
The Anacostia River is one of the defining geographical features of our region. Yet there is much more to it than a watery divide separating our city. Experience the river -- and all of its surprises and treasures --from a whole new perspective. Let the Anacostia Watershed Society be your guide as you a take a 2-3 hour trip on the river with up to 20 of your closest friends. Enjoy light refreshments on the journey, and gain a whole new appreciation for what the river means to Washington, DC. Your friends will thank you.
Courtesy of Anacostia Watershed Society FMV: $1000
Go On (a Photographic) Safari
Great photography of faraway and remarkable landscapes can be dazzling, but you don't need to travel to Mt. Everest or the Serengeti to capture remarkable imagery. Join local landscape photographer Martin Radigan on a photographic safari of the southern portions of Montgomery County's Agricultural Reserve, and learn how to see your own world in a whole new light. Bring your best camera (or iphone) and your best friend (or spouse, or budding photography-buff child) and learn what it's like to see through a photographer's eye. Return with images that you can share as gifts or frame and keep – and bring home a new perspective on the world around you, courtesy of Montgomery Countryside Alliance. Limited to 4 participants. FMV: $300
Paint and Sip
Join professional artists in a private studio environment for an artistic experience with a twist! You and your group will receive step-by-step instruction from teaching artists Ellen Cornett and Sheppard Bear as you create your own masterpieces, all while enjoying delicious appetizers and wine. Artists of all levels are invited to stretch their creative muscles as they work with professional artists in a happy hour atmosphere. When your work is done, enjoy a private wine and dessert reception featuring a string trio (professional musicians are members of the Capitol Hill Arts Workshop faculty who play locally and nationally). Date to be coordinated with teaching artists, musicians, and CHAW staff. Limited to 8 participants. FMV: $770
Entertain in Style
Thinking of how to make your next cocktail party, dinner party, or office party truly special? Then bring the food and let DC Youth Orchestra Program bring the music. One of DCYOP's advanced chamber music ensembles will perform for you and your guests while you celebrate your special event in style. Choose a date between February 1 and May 15, 2017. Performers (three to five musicians) will play for approximately one hour (not during the school day!) and the classical repertoire will be determined by DCYOP.
Courtesy of DC Youth Orchestra Program FMV: $1900
Food for the Soul
Gather around a table with seven of your family members or friends and enjoy a meal filled with flavor and delight, and made with love. You'll learn the art of food preparation from Shepherd's Table's expert chef, Manny LaRosa. This cooking class -- and meal -- for eight can be scheduled in your home (or ours) on a mutually agreeable date between February 1 and May 31, 2017. Enjoy!
Courtesy of Shepherd's Table FMV: $800
---

Questions? info@cfp-dc.org, 202.955.6538

We look forward to seeing you on December 5th!