Written by Tyler Allen, Associate Board Member of Girls on the Run NOVA
Riding the Subway in New York, you can tell what line you're on by the snacks the kids are eating. The L train from Williamsburg to Chelsea has kids toting dried fruit in reusable glass jars. The J/Z line from Queens to Downtown has kids drinking sodas and eating packaged cupcakes. It occurred to me that some more hands-on involvement and guidance might be helpful for some youth to understand a more holistic approach to their health and place in their community.
Thinking back to my youth, I fondly remember field hockey and lacrosse as the backbone of my routine that kept me in line with my schoolwork, gave me purpose and responsibility, and placed me in an uplifting social circle of encouraging friends and coaches. It's true that youth involved in physical activity are not only taking care of their physical and mental health, but they perform better in school and social situations, too. I am lucky to have experienced the power that physical activity and female mentorship can have on your life. I am passionate about sharing that experience with as many girls as possible.
As a female runner, my eyes teared up when the Girls on the Run program came across on a volunteer forum. It seemed too good to be true. Here is a program that addresses not just health disparities, but also provides the tools girls need to be strong and confident. It works to level the playing field for youth wellness no matter their background and — bonus — it incorporates running!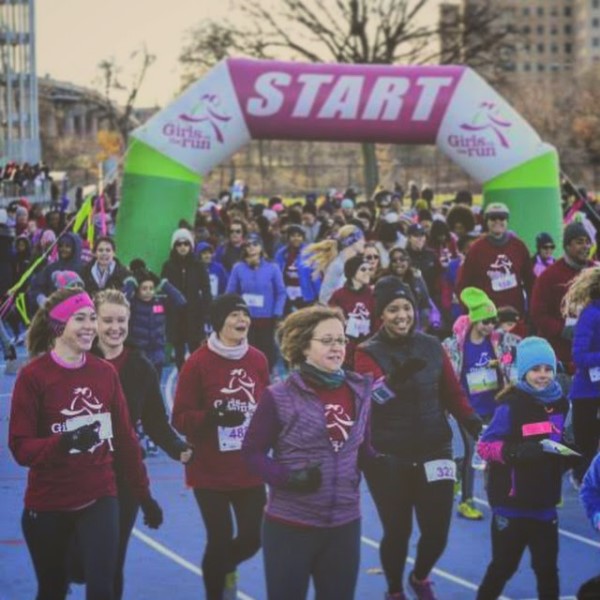 Studies show that by adolescence, girls' confidence drops about twice as much as boys'. Fortunately, Girls on the Run envisions a world where every girl, regardless of background or the neighborhood she lives in, knows she has the ultimate power to be her best. The program is delivered over a 10-week season by trained volunteer coaches who guide and mentor girls through a research-based curriculum. Running is incorporated into each lesson to encourage physical wellness and teach life skills such as team building, creating a support system, standing up for themselves and others, and decision making. The girls prepare for a celebratory Girls on the Run 5K event at the end of each season.
I arrived at the Girls on the Run NYC office with my printed resume and writing samples in hand. "Could I please volunteer with you?" I begged. I was immediately welcomed in by an amazing staff and soon became a co-chair of the communications committee where I drafted press releases, videographed events, wrote blog posts, and reached out to media contacts. Running alongside girls from across all boroughs at the end of season 5Ks, gripping hands and smiling as we crossed the finish line, made my heart burst with joy.
Last year, I moved back to my hometown in Alexandria, Virginia and took on a leadership role with Girls on the Run of NOVA (GOTR NOVA) as a member of their Associate Board. The community of staff and volunteers are just as inspiring as the program itself. Each person–whether they are a coach, parent, board member, community runner at the 5K, or general volunteer– exudes the same passion for this program and knows the impact it has on local girls. This year, we are celebrating our 20th anniversary. That is, 20 years of a program that serves nearly 5,000 girls at local middle and elementary schools each year with now almost 40% of its participants receiving financial assistance or program fee subsidies to participate.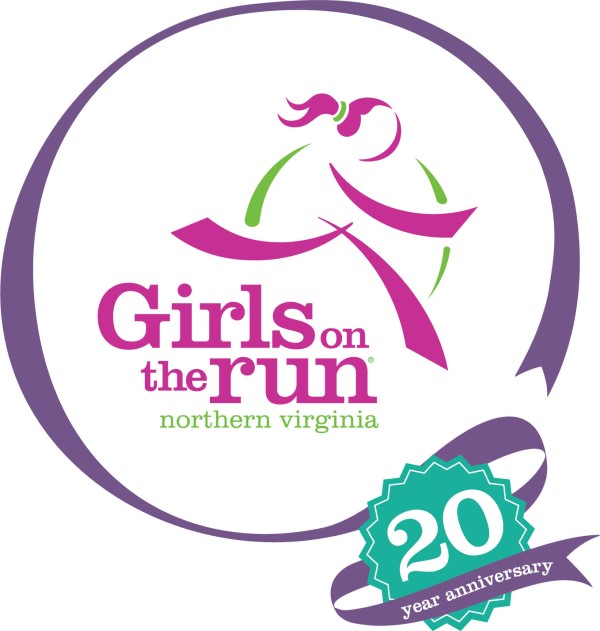 The GOTR NOVA Associate Board is in the midst of planning one of our most popular events of the year – LUNAFEST. An evening of short films by and about women that includes fun raffles, food and drinks — all while raising funds to support GOTR NOVA. The event will be held on March 26 at the Angelika Film Center at Mosaic in Fairfax. I encourage you to join us at LUNAFEST in March.
Please consider also joining us at one of our three end of season 5Ks in May. Take the opportunities to witness the power of this program. Cheer thousands of girls across the finish line. I wouldn't be surprised if you find yourself rushing to our Fairfax office with your own resume and writing samples in hand — just like me!