Written by Carly Abarbanel and Katie Von Schaumburg of Girls on the Run – DC
During this pandemic, so many aspects of all of our lives have been turned upside down. At Girls on the Run – DC (GOTR-DC), our in-person season was truncated just two weeks into programming, putting our program to the ultimate test: Can GOTR-DC go beyond the classrooms, persist beyond the parks, and empower over distance? The answer: Yes, we can! GOTR-DC developed virtual programming to persevere in our mission to empower girls to be joyful, confident, and healthy.
GOTR at Home has been our solution to get girls (and their families!) up and moving, thinking, and creating while inspiring them with the core values of Girls on the Run.
Girls who registered for the spring season receive two GOTR at Home lessons per week through the end of our regular season. All lessons include instructions for exercise activities and for creative activities, all tying back to the big idea of the lesson; and each lesson has an accompanying video, making it easy for girls to do these activities independently or together with a guardian or sibling.
All of the GOTR at Home lessons focus on Girls on the Run Core Values such as celebrating our commonalities and our differences, standing up for ourselves and others, and tips for identifying our emotions and managing stress. All of the activities are designed to help our girls check in with her brain and body and practice strategies to find calm and be present.


One of our favorite lessons is "Practice Positivity!" This lesson is focused on recognizing positive and negative thoughts and practicing positivity through words, thoughts, and actions. The exercise, or "Get Moving!", component of this lesson encourages girls to take a lap outside, hold downward dog pose while slowly breathing in and out, spend five minutes doing something they love (e.g. drawing, listening to music, spending time with your pet, dancing, etc.), play their favorite song and have a dance party, or set a timer for one minute and list everything they are thankful for. All of these activities are focused on empowering our girls, physically and mentally.
GOTR-DC recognizes the importance of social interaction, even from a distance, and we therefore brought our girls and coaches together through GOTR Connect. These are optional, 30-minute sessions held once a week by a GOTR coach. Similar to what an in-person lesson would entail, GOTR Connect offers debrief questions for set teams of girls that align with the messages of GOTR at Home. Questions are designed to reach all girls and vary from serious to silly, helping girls continue to find commonality and appreciate difference, even while physically distant. GOTR Connect has been a great way for girls to maintain rapport with their peers and interact with their coaches who continue to act as positive and influential role models.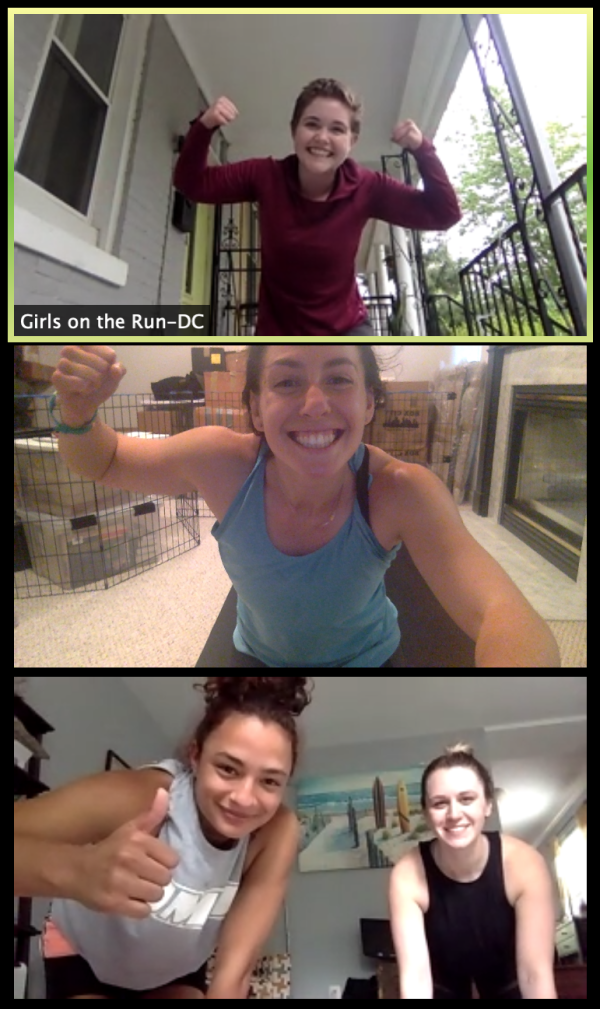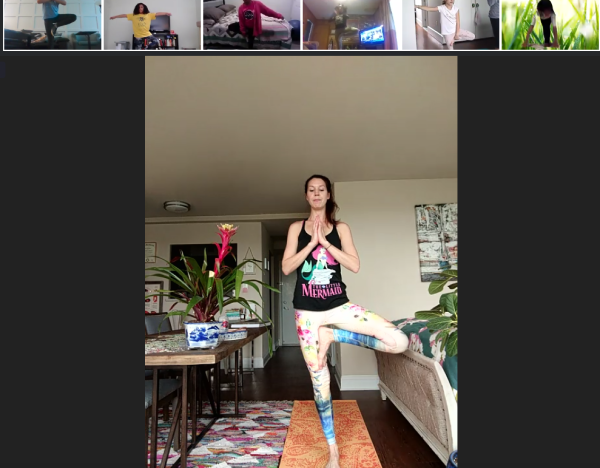 Beyond the lessons and the virtual check-ins, GOTR-DC values goal-oriented seasons and celebrating the conclusion of our girls' intellectual, emotional, and physical effort. Therefore, we're hosting a Spring 5K Virtual Challenge, giving girls, community participants, coaches, and families the opportunity to set goals and feel part of the bigger GOTR-DC movement. Interested in joining our Virtual Challenge from your home or safe outdoor space? Read more and register at gotrdc.org/5k!
While we're thankful for our team of staff and coaches who have helped make our new virtual programming possible, our work continues to serve more girls with quality, virtual programming; and we look forward to the day when we can safely gather together to empower our girls in school buildings, parks, and recreation centers. While we're physically apart for the safety of ourselves and our communities, we remain virtually together for our girls.