Written By Allison Kahn-Pauli, Chief of Staff for CASA for Children of DC
Trauma. A word that is heavy with meaning. Acute trauma. Complex trauma. Historical trauma. What do you think when you hear the word trauma? Perhaps a specific event in your life comes to mind, or one experienced by another. An injury, a natural disaster, an experience that has left lasting marks.
When CASA for Children of DC hears trauma, we think about the trauma of youth who have experienced childhood abuse and neglect. We think about the trauma of foster youth who have been removed from their homes, separated from their family, their friends, their community. We think about the cycle of trauma that may have led to an abusive or neglectful home. And we think about the impact of childhood trauma: affecting brain development, predisposing youth to dysregulated emotion, behavior, memory, and processing, impacting youths' success in education, building life skills, and overall well-being.
But we think too, about resilience – the ability to overcome trauma. Positive, consistent, adult relationships have been identified as a significant protective factor in mitigating the impact of trauma and in helping to build resilience. We think about what we can do, as an organization, and a community, to build resilience in our youth.
CASA for Children of DC provides positive and consistent adult figures to court-involved youth in the District of Columbia through Court Appointed Special Advocates – CASA volunteers. CASA volunteers are recruited from the community and specially-trained to provide support to trauma-impacted youth. CASA volunteers form a mentor-like relationship with children and youth, engaging them in positive activities, and assisting them with goal attainment. Based on the relationship developed, CASA volunteers represent their youth's best interests in Court.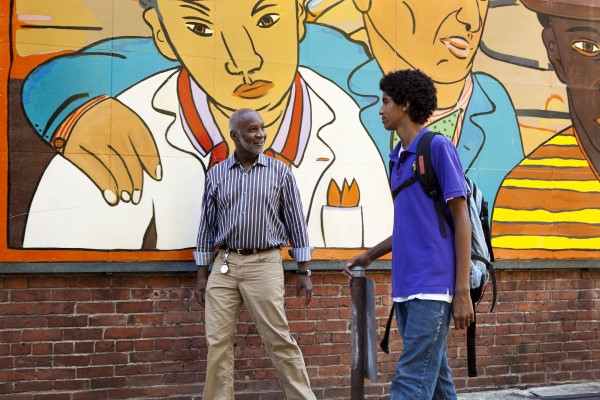 CASA volunteers are trained to support youth across four domains designed to mitigate the impact of trauma: Permanency, Education, Well-Being, and Life Skills. Throughout this work, CASA volunteers help to build the "7 C's of Resilience" in youth:
Competence – Gaining mastery over topics, learning skills, improving in school
Confidence – Building self-confidence
Connection – Helping connect to community, extracurriculars, peers, family members
Character – Knowing one's self, developing interests & hobbies, being a role model
Contribution – Connecting to community service, giving back
Coping – Identifying & developing alternative coping mechanisms like yoga, writing, sports; advocating for therapy
Control – Helping youth to self-advocate, goal-setting
CASA DC believes that together, we can help mitigate the impact of trauma and help court-involved youth to thrive.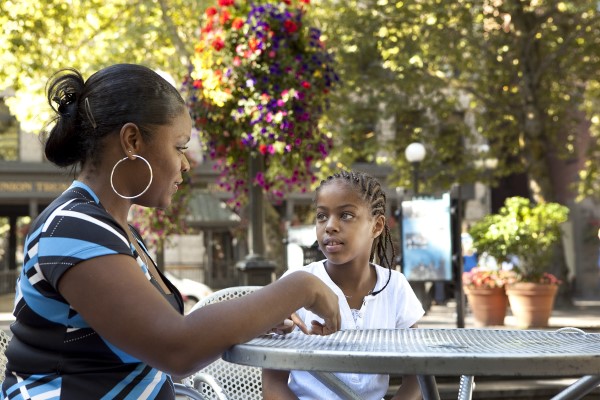 Take, for example, Sahara*, removed from her mother at 7 years old due to substance use and neglect, who had been left to parent her younger siblings time and time again. Who told others that she was made to sleep on the floor because she was "bad." Behind in school and struggling to read, Sahara had a strong desire to learn. So Sahara was connected with a CASA volunteer who helped her to write stories, encouraging her to build competency and confidence in her reading and writing. Sahara became an honor roll student. With her CASA volunteer, Sahara discovered recreational activities and a passion for art, building character. Her CASA consistently advocated for therapy, ensuring that Sahara had appropriate supports for coping. And as Sahara's mother demonstrated consistent sobriety and improved parenting, the CASA supported that connection, working with the whole family towards successful reunification.
Consider Myra*, placed in foster care at 16 following an incident of physical abuse. When matched with her CASA volunteer, Myra was struggling with mental health and emotional dysregulation, in addition to being a teenage mother. Though Myra did not engage well with her interdisciplinary team, she and her CASA formed a strong connection, providing Myra with a consistent supportive adult figure. Myra and her CASA worked together for over three years until she emancipated from care on her 21st birthday. During that time, Myra's CASA volunteer helped her to gain control over unstable placement arrangements and to identify employment so that Myra aged out with a stable home for parenting youth and a job.
Like Sahara and Myra, there are over 800 court-involved youth in the District of Columbia, who have been impacted by childhood trauma. But like Sahara and Myra, they too can find connection and resiliency in a Court Appointed Special Advocate. If you want to change a child's story or wish to learn more about the work of CASA for Children of DC, please contact our Executive Director, Arika Orozco, at aorozco@casadc.org or visit our website.