On July 23-24, the Catalogue for Philanthropy was proud to host our first annual National Small Nonprofit Summit! This free, two-day virtual event provided networking and learning opportunities for community-based nonprofit organizations from across the country (and even Canada). This conference was a natural expansion of our work and extension of our reach. For the past 15 years, the Catalogue has been supporting small to mid-sized nonprofits in the greater Washington area. With the shift to virtual resources and support, we've welcomed the opportunity to not just help those nonprofits in our region, but many from across the country as well.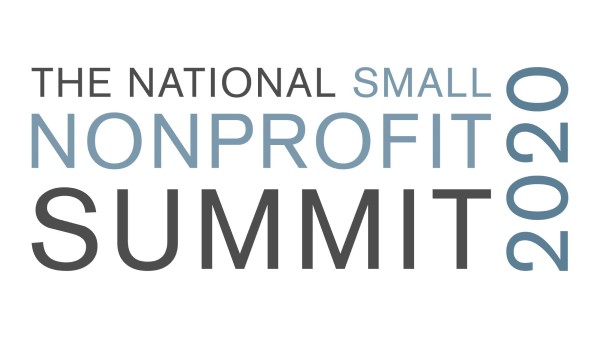 The Summit featured workshops tailor-made for the needs of smaller charities; the recommended strategies and ideas were accessible, realistic, and actionable. We created the Summit because we knew that many national gatherings were too expensive to be accessible to smaller organizations, or the content wasn't realistic for their day to day reality. The inaccessibility of this professional development –through lack of access or applicability — creates an inequitable cycle, where the only nonprofits with access to quality capacity building and networking are those who can afford it.
Over the past couple of years, we have received a number of requests for us to address this gap by hosting a national conference for small nonprofits. Given the upfront investment for an in-person conference, this remained a long-term goal that we hoped we could eventually build toward.
With recent changes due to the pandemic, our team was able to reconsider a virtual shift. After moving all of our in-person programming online and opening it up to nonprofits outside of our network, we received strong feedback and even stronger demand. Online programming has made it easier and faster for nonprofit professionals to participate in our sessions. In fact, since March 2020, we have had over 5,000 participants!
This opened our eyes to the exciting possibility of a national virtual summit, something far more feasible than an in-person event would have been. We worked with local partners to identify the topics most important to them, planned the needed infrastructure, and were grateful to receive pro bono support for several sessions from local consultants. Throughout the past several months, we have been so thankful for our community's generosity, including the wide variety of nonprofit professionals and consultants willing to share their expertise widely and freely.
Two days, 17 sessions, 170+ participants, and 1,000+ live views later, we are proud to say that our first national summit was a great success! This summit provided a sense of true community and solidarity, despite the virtual distance. Sessions featured active discussion in the chat as well as breakout rooms, which allowed participants to speak directly with each other about similar issues they were experiencing.
From this summit, we saw how nonprofits everywhere are committed and active in finding creative ways to serve their local communities. The Catalogue has been inspired by their resiliency and effort, and we are committed to continue finding ways to lift them up. The summit was a success, but the work still continues — in fact, we held 6 free Learning Commons sessions just in the week afterward. If you were unable to join us for the summit, we welcome you to watch recordings of the sessions at the National Small Nonprofit Summit website.