With a shifting and uncertain fundraising landscape, keeping our major donors engaged is more important now than ever. But how can you effectively engage them when you are unable to connect in-person? In this article, we have collected 7 tips on how to effectively engage your major donors remotely during COVID-19.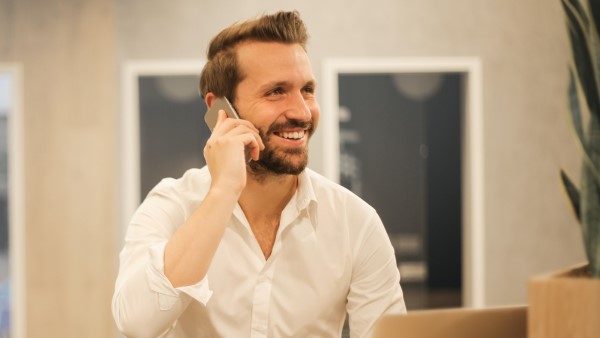 Tip #1. Identify and Prioritize Donors
This first tip may sound obvious, but it may be deceptively tricky to pull off efficiently. With limited time and resources, your small nonprofit cannot possibly call everybody who has ever donated, so you'll need to stratify your donor pool. (Moments like these make investments in CRMs all the more valuable!) Your first round of calls should go to your top 50 most generous donors. Second, prioritize the donors who usually give during this time of year. Third, focus on long-time donors. And finally, focus on first-time donors who gave over $250 during the last year.
Tip #2. Plan Your Schedule
One of the upsides of social distancing is that you no longer need to factor in things like transit time when planning donor meetings. In fact, you might be able to engage major donors more frequently than you normally could! Consider this: if you assign 3 team members 2 calls a day, your organization can contact 126 donors in only 3 weeks! Consider also offering "exclusive briefings" to groups of 20 donors or less; this will both allow you to reach more people faster and will foster a sense of community with your donors.
Tip #3. Value the Relationship
If we have learned any lessons from past crisis-fundraising, it is this: relationships matter. When nonprofits are soliciting funds, they must engage their major donor as a "whole person." Conversations should feel relational — not transactional. People give to people! The first thing you should do in a meeting is to check-in with them and ask how they are doing; life updates will help guide you in how to engage them and make the ask more tailored. Depending on the nature of the particular relationship with this individual, share about your own life as well; these conversations should be a dialogue.
Tip #4. Communicate Your Changes
Keep your major donors in the loop! Explain any programming or operational pivots due to recent circumstances. Don't paint an overly rosy picture of your challenges, but do focus in on creativity, your team's work ethic, and the new impact on your community. Donors will feel more confident about their past donations when they learn about your short-term plans and feel more generous when they feel hope about the future. Consider sharing significant updates with select major donors prior to widespread public announcements.
Tip #5. Keep Meetings Focused
Your virtual meetings should maintain a human touch, but still be instilled with purpose and structure. Before beginning a meeting, write down the 1-3 major updates or points you want to share. Attention spans in virtual meetings tend to drop after 30 minutes, so plan on keeping meetings a reasonable length. After all, your donor's time is valuable too.
Tip #6. Ask for Advice.
People love being asked for their advice, especially major donors. You can ask them for advice, contacts, feedback, or examples of what they have seen other organizations doing. If possible, try to tailor your question to their specific professional background or interests. When holding your executive briefings with larger groups of donors, use the poll-function to ask for feedback or advice. This makes the donor feel engaged, valued, and involved in your work.
Tip #7. Make Your Ask Specific
Just about everyone is being affected by the economic crisis related to COVID-19 to some degree. If your major donors are facing an uncertain financial future, you need to cut through that doubt with certainty. Ask for a specific amount of money that will support a specific project and why it matters now. Contextualize these asks with stories and perspectives of staff and/or clients. By painting a clear picture, your donor will have more confidence in giving, rather than feeling uncertain about where their money is going.