Grassroots donors are a valuable asset to your nonprofit's community. Their individual donations might be humble, but in aggregate, they come together to make your organization's work possible. It's vital for smaller nonprofits to solicit their donors, but even large organizations lack the time to individually reach out to every single person. In this article, we have collected 7 tips on how your organization can engage your grassroots donors virtually, especially right now during COVID-19.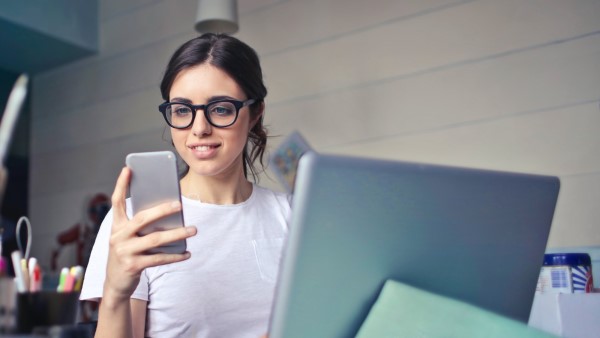 Tip #1: Make a Plan
It's possible that your organization's original annual communication strategy has long since been rendered outdated. If your organization has not done so already, it's time to formally plan a new communication strategy for engaging your grassroots donors. This plan should include which team member is accomplishing what task, which messages will go out where (email, snail mail, social media, etc.), your short-term goals for donor engagement, and messaging details to ensure cohesion across platforms.

Tip #2: Communicate More Frequently
Now is not the time to be silent. Even if your organization has paused programming, it's important to stay present on your main channels so that supporters are reminded of your mission. Your messages can be brief, but should still be filtered through the lens of current events. We suggest sending emails to donors monthly with succinct updates and plans.

Tip #3: Focus on the Short-Term
When sharing information with your supporters, keep your updates limited to the next 2-8 weeks, depending on the level of change at your organization. Right now, because of widespread uncertainty in our community, people are struggling to imagine too far into the future. Your goal is to keep supporters informed but not overwhelmed with information.


Tip #4: Use a Realistic, Yet Hopeful Tone
Mastering the right tone in your communications is an art. Your goal is a sweet spot of realistic optimism without leaning too far toward despair (which leaves donors feeling helpless) or sugarcoating (which comes across as tone-deaf). During these difficult times, donors are looking for positive content, such as stories of resilience or neighbors helping others. Try focusing your content on your programming pivot's creativity, work, and impact.


Tip #5: Know Your Audience
Consider the "user experience." Who is your typical grassroots donor and what do they want right now? Are they feeling isolated and looking for community? Are they younger donors interested in social media? Are they politically frustrated and looking for a way to make a difference? Given those experiences, identify their likely "pain points." What are they missing from your programming or fundraising? Let these questions guide your team when designing resources for donors to engage in, whether it be emotionally-compelling success stories, calls-to-action, or opportunities to connect with fellow supporters.

Tip #6: Stay on Brand
Although your organization has possibly been compelled to pivot, you should still remain recognizable to your supporters. Stay in your lane and remember your organization's values and mission. Take the time to ask yourself "does it make sense that we are doing this or saying this?" Your donors should not feel confused; they should be reminded about why they gave to your organization in the first place.

Tip #7: Provide Call-to-Actions
Asking your donors to do something aside from just donating money is an excellent way to solidify their engagement. Your organization does not necessarily have to reinvent the wheel, depending on your capacity. You can either create or curate resources for them. Some ideas for actions include a social media challenge, virtual volunteer opportunities, at-home education resources, advocacy, or participating in live-streamed events.