For nonprofits, foundation grants are a highly competitive source of financial support, with the ability to provide significant financial resources. These steady sources of income are more important than ever for smaller organizations, especially due to the cancellations of in-person fundraising events and the increased cost of shifting virtual or remaining in-person. Here, we have a list of 6 strategies for nonprofit professionals to secure sustainable foundation funding to support their mission.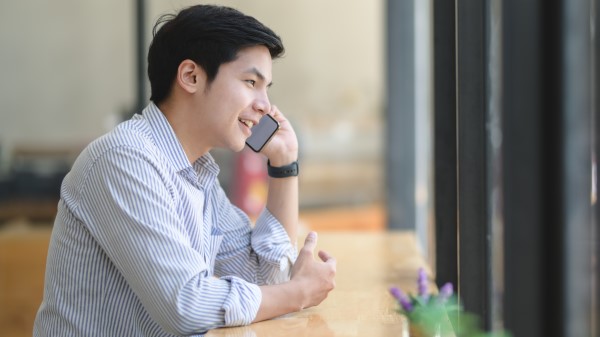 Strategy #1. Survey the Foundation Landscape
Educate yourself on new trends of the ever-adjusting world of foundation funding. Given the ongoing interconnected crises of 2020, many foundations are shifting their funding priorities. The three most common themes that we've noticed are emergency funding for basic needs (e.g. food, housing, health), more funding for structural equity (e.g. racial justice, systemic injustices, representation), and a focus on collaboration. Examine the work being done by other organizations in your community – where does your nonprofit fit into the wider ecosystem? How do you stand apart? How can you align your work to these emerging focus areas? Are there opportunities for collaboration? When in doubt, ask your program officer about how their priorities are changing.
Strategy #2. Cultivate Personal Relationships
As with all major donors, now is the time to engage foundation staff one-on-one. Personal relationships with program officers are vital during shifting priorities. If these individuals know you, then they'll be more likely to advocate for you when the time comes to make difficult financial decisions! Share programming updates more frequently and before you make public announcements – this will make them feel like a priority and keep your organization at the top of their mind. Reach out to simply say thank you, demonstrating your appreciation for their past support. Invite them to attend virtual events, which are more convenient to hop onto than in-person events used to be. Even if they don't join, they'll feel engaged by the invitation and will be reminded of your ongoing programming.
Strategy #3. Ask for Non-Financial Support
Foundations can provide more than just funds! Take advantage of their expertise, by inquiring about pro bono legal consulting, financial counseling, or general strategic advice. Foundations are also excellent networking hubs, able to connect you with a wide variety of funders, experts, and opportunities you might not be able to find through an internet search. For ongoing grants, consider asking for more administrative flexibility given the unprecedented current circumstances. For example, they might choose to extend or eliminate reporting deadlines, or allow you to use previously restricted funding for general operations purposes.
Strategy #4. Paint a Picture about Your Impact
During the 2008 Great Recession, one major shift was toward larger, but more competitive grants that leaned toward data-supported impact. When writing grants, we recommend taking a Past-Present-Future approach. This is a time of flux, so you need to cover your bases: traditional programming, new programming, and reopening plans. Use concise yet striking statistics to demonstrate your traditional programming's effectiveness back during "normal" times – but be careful to not linger too long on the past. Then, explain how your organization has been addressing the ongoing crises, either through a scale-up of your workload or a completely novel programming pivot. Tell specific and memorable anecdotes about your clients' challenges, your virtual programming's successes, and your team's innovation and resilience.
Strategy #5. Plan for an Uncertain Future
Even though nobody knows what the world will look like 6 weeks from now, foundations still want to know that you're planning ahead. In grants, lay out your tentative strategy and budget for the next 6-12 months – even if you're not sure! Include contingency plans for possible major variables (e.g. the presidential election, resurgences of social distancing mandates, the 2021 spring school semester) and explain how you would respond and adjust accordingly. Explain the financial implications of your new normal. What resources will you need: equipment, skill sets, software? Will your new strategy require fewer staff, new staff, or restructured staff? Be able to explain to foundations specifically how their financial support will drive your action now and in the future.
Strategy #6. Demonstrate Urgency
A foundation needs to know you are making a difference now, not just in the future post-COVID-19. Demonstrating your work's urgency is always a crucial element to grants, even during non-crisis fundraising. Make the case about why your program needs funding now to address increased needs, emergency needs, and future needs. Explain your nonprofit's place within the greater, long-term context of your community; you may need funds now to begin making shifts that will ensure that you will still be around to support clients during the post-crisis recovery.