We are so grateful for another week of our wonderful nonprofit community at work! From bringing families together to bond over books, to installing gardens in the most unlikely of urban spaces, read on the learn more!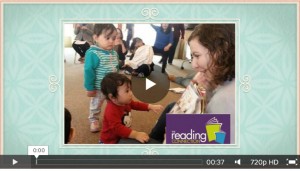 The Reading Connection
Today is The Reading Connection's quarterly Reading Families Workshop with the families of Healthy Families Arlington. The theme was Mother's Day, the book read was "Are You My Mother?"
2Seeds Network
2Seeds had a graduation ceremony for their Partners after they completed all units of the Business Curriculum! Included in the photo are Lutindi Project, 2Seeds Network Partners.
Crossroads Community Food Network
Crossroads Community Food Network is busy planning their upcoming Crossroads' Inaugural Night Market – the menu is coming together with tamales, pupusas, chicken satay, locally-made chocolates and a variety of drinks, and they've got a lineup of great local musicians!
Girls on the Run – DC
WOW – what an amazing spring 5K at Girls on the Run – DC! The girls accomplished goals and celebrated a season of learning life lessons they can use now and into adulthood. Girls on the Run – DC is proud to have changed 10,000 girls' lives through the program this spring.
Washington Parks & People
This week at the Josephine Butler Parks Center, Washington Parks & People took out a portion of their parking lot and are installing a new garden!