Written by Patrick Giblin, Development & Marketing Manager of After-School All-Stars, Washington DC
One of the pillars of After-School All-Stars, Washington DC's (ASAS DC) free after-school programming is community service. We will always strive to keep our students safe, healthy and provide them with opportunities to succeed at the high-school level and beyond. Just as important but sometimes lost in today's world is the emphasis we place on students giving back to their communities. We could think of no better partner to fulfill this goal than DC Central Kitchen (DCCK).
Aside from what is mentioned above, DC Central Kitchen is an ideal partner for ASAS DC because we both favor a comprehensive approach. The organization goes beyond simply producing meals for people experiencing hunger by also providing those same people a means to sustain themselves through its Culinary Job Training program. DC Central Kitchen has an established record of training and hiring some of the individuals that have previously received their services, supplying the foundation for a viable career path.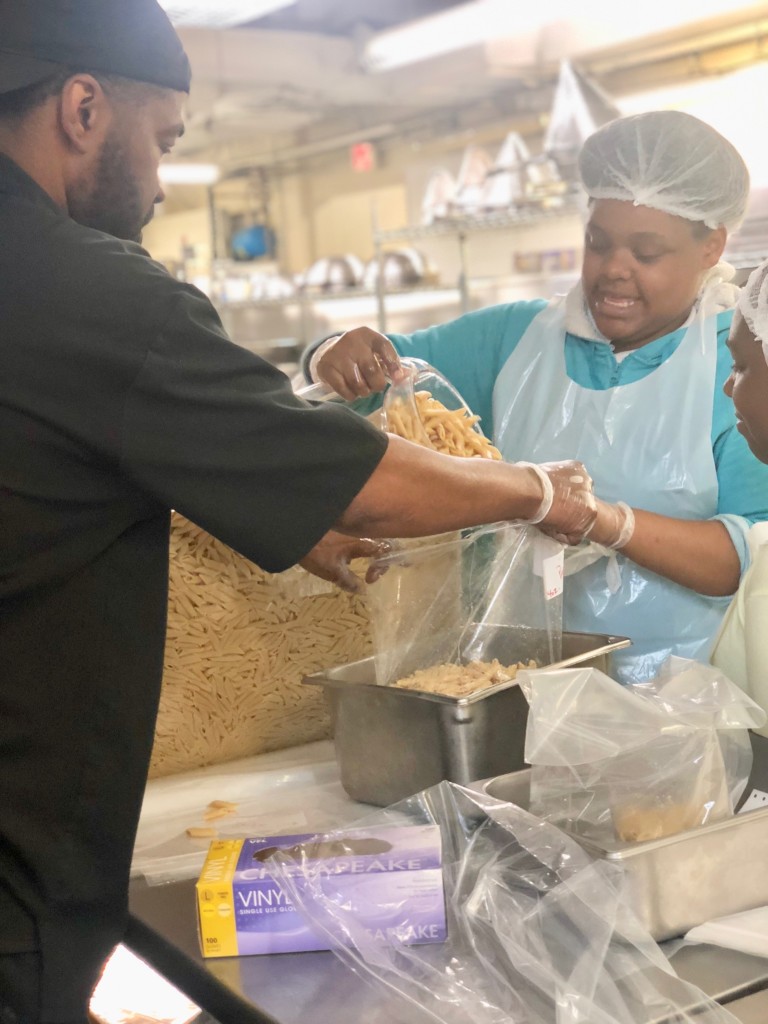 With an established name and seamless volunteer system, it was easy to get in touch with DCCK through their website and schedule a date for ASAS DC students from Leckie Education Campus (Ward 8) to visit and donate their time and efforts. The majority of Leckie students in our program already have healthy cooking and food handling experience from the cooking classes we provide. This was another reason why this collaboration was so well received, as it combined our emphasis on service with our established healthy cooking classes. At the same time this was their first time in a real "restaurant style" kitchen environment. With that in mind they were provided a full orientation and overview of the kitchen, complete with proper safety/sanitation gear as well as guidance that they were familiar with around safe food handling and best practices. Similar to the success that our staff has had, the DC Central Kitchen volunteer leaders were extremely skilled at customizing their orientation to suit an adolescent audience.
The interest of the students combined with the passion and dedication of the kitchen staff is what made this such a successful collaboration. The students have already established interests and legitimate skills around healthy cooking, but they wanted to literally get their hands dirty in the act of service. As ASAS DC acts as a food site at some of our schools, and frequently providing snacks and supper for our students in need daily, the fact that DC Central Kitchen does the same thing with over a dozen DC schools had a tremendous resonance with the students from Leckie. The students jumped right into the messy work, arranging large quantities of chicken breasts with sauce, and preparing snacks.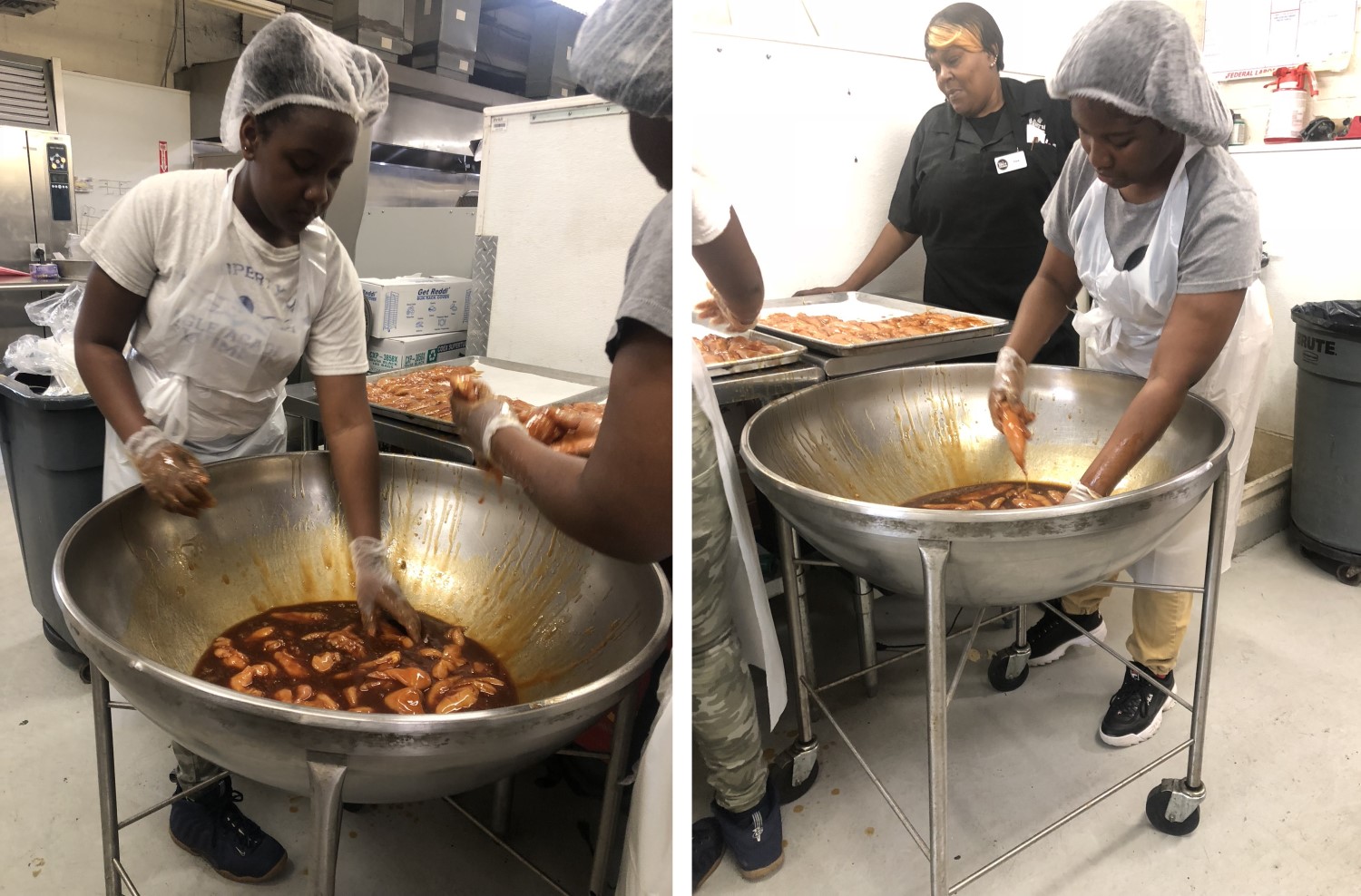 The first trip was so well received by the students that Leckie returned two more times before the end of this past school year, all within the 2nd semester. They completed orientations and food preparation at the main kitchen site as well as the location on Evarts Street NE. The return trips speak to the quality of the volunteer experience provided by the DC Central Kitchen dedicated staff, as well as the genuine interest of our students to want to give back and learn more about reputable community organizations. We are extremely grateful for this partnership, and in the coming school year we will look to connect hundreds of students to this volunteer experience from all 6 of our current schools located throughout the city!