Written by David Trigaux, Program Director of the Washington Urban Debate League
In 2015, a group of former debaters surveyed the educational landscape in D.C. and lamented the lack of high-quality debate programs available for public school students. Debate is a transformative educational experience, but it was only available to students at elite private institutions. They decided to do something about it and founded the Washington Urban Debate League (WUDL), a non-profit dedicated to improving student outcomes through participation in competitive policy debate.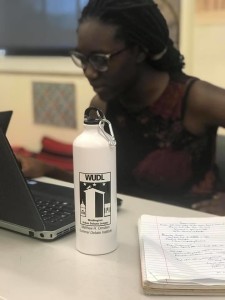 ​Debate is a game-changer for students, improving their GPAs, test scores, graduation rates, attendance, and more. Debate improves college attendance and graduation rates, and is one of the best ways to get a non-athletic scholarship. It improves self-confidence and resilience, and even makes students 3 times more likely to vote! Unfortunately, it was only available for students who already had a leg up.
In our first year, we served more than 100 students from 6 schools. Since then, the WUDL has grown rapidly, and was named the Outstanding Urban Debate League by the National Association of Urban Debate Leagues in 2018. Since the 2017-18 school year, we have served more than 500 students at 39 schools each year in our After School Debate program, and several thousand through our curricular programs. As a one-man operation, however, we plateaued, unable to serve more students and more schools without more capacity.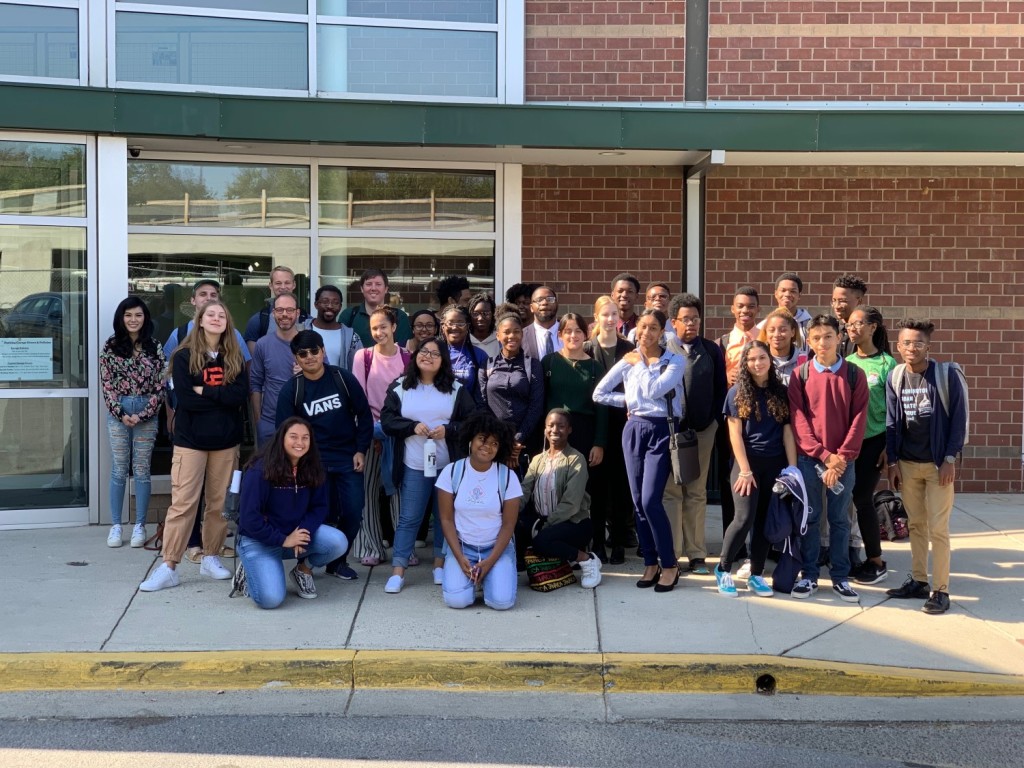 For the first four years of our operation, I was the only staff member of the organization. We have a fantastic pool of volunteers that has largely made this tremendous growth possible, but there are limits to what volunteers can do, and when they can be available. These first four years, I've had to do everything from direct instruction of students and teachers to fundraising, communications, and volunteer recruitment and management…all at the same time. As we grew, I tried to do more and more myself, but there are limits to what a single person can sustainably do.
Last year, however, we were named "one of the best" local non-profits by the Greater Washington Catalogue for Philanthropy. The Catalogue offers training sessions to non-profit leaders through a program called the Learning Commons, instructing on everything from donor management to program evaluation. I've been to more than 10 workshops, and have learned so much more (shout out to Matt Gayer, who ran most of them!) about how to be a successful, intentional non-profit manager. I can work smarter instead of harder (something my fiancee appreciates).
Thanks to the training and financial resources provided by the Catalogue, and the growth of our donor base, the WUDL is growing again rapidly. We've hired a program coordinator, Dara Davis, who has taken more than 30 schools off my plate, and has been an immense help developing curriculum and building relationships with a new generation of our students. We've also hired a fundraising consulting firm to significantly expand our fundraising capacity to ensure we have the tools needed to make debate available for more students. We are back to work towards our dream of making a high quality debate program available to every single public school student in the region.
This fall, we've taken a big step in that direction in D.C. After serving 39 schools last year, we are adding 15 new schools, all across D.C.:
Basis DC(PCS, Ward 2)
Bard Early College (DCPS, Ward 7)
Browne EC (DCPS, Ward 5)
Center City Brightwood (PCS, Ward 4)
Cesar Chavez (PCS, Ward 7)
Friendship Armstrong (PCS, Ward 5
Friendship Collegiate (PCS, Ward 7)
Friendship Tech (PCS, Ward 8)
Ida B Wells (DCPS, Ward 4)
Kipp Somerset (PCS Ward 7)
Oyster Adams (DCPS, Ward 3)
Paul (PCS, Ward 4)
School Without Walls (DCPS, Ward 3)
Stuart Hobson (DCPS, Ward 6)
Theodore Roosevelt (DCPS Ward 5)
We expect more than 200 new debaters across these schools to participate in just their first year, laying the groundwork for hundreds more in years to come. We aren't done growing yet, and won't stop making great opportunities available for students in D.C.
If you have a student in a D.C. public school, sign them up for their school's urban debate team, or come out to volunteer at one of our tournaments. You can learn more at www.urbandebatewashingtondc.org