Written by Nancy Erickson, Communications Coordinator of the Catalogue for Philanthropy
Loneliness has become an epidemic. It's increasingly common and can have seriously negative effects on our physical and cognitive health — research has even suggested that it's as equally dangerous as smoking 15 cigarettes a day. What's more, our society's elderly are particularly vulnerable.
One organization working to combat social isolation among older people is Iona Senior Services. This nonprofit provides comprehensive support to those who are "aging in place." They run errands, prepare meals, manage money, and provide anything else older adults need to live and thrive in their own homes. Iona also implements community programs to encourage social engagement, where participants can talk with their friends, meet new people, go on field trips around DC, share meals, and enjoy classes about various topics. Iona's Active Wellness Program at St. Albans not only uplifts seniors' spirits, but also their health. Iona's work is made possible by their committed staff and team of volunteers. Recently I had the privilege of being one of those volunteers!
It was a rainy Wednesday morning when I arrived at St. Albans Parish on the grounds of the Washington National Cathedral. Inside Satterlee Hall, I entered a large room with a vaulted ceiling where I was greeted by staff and fellow volunteers. People sometimes joke that their cubicle feels like a closet — at this particular location, Iona Senior Services literally does operate out of a closet! Every possible inch of space was strategically packed like a game of Tetris.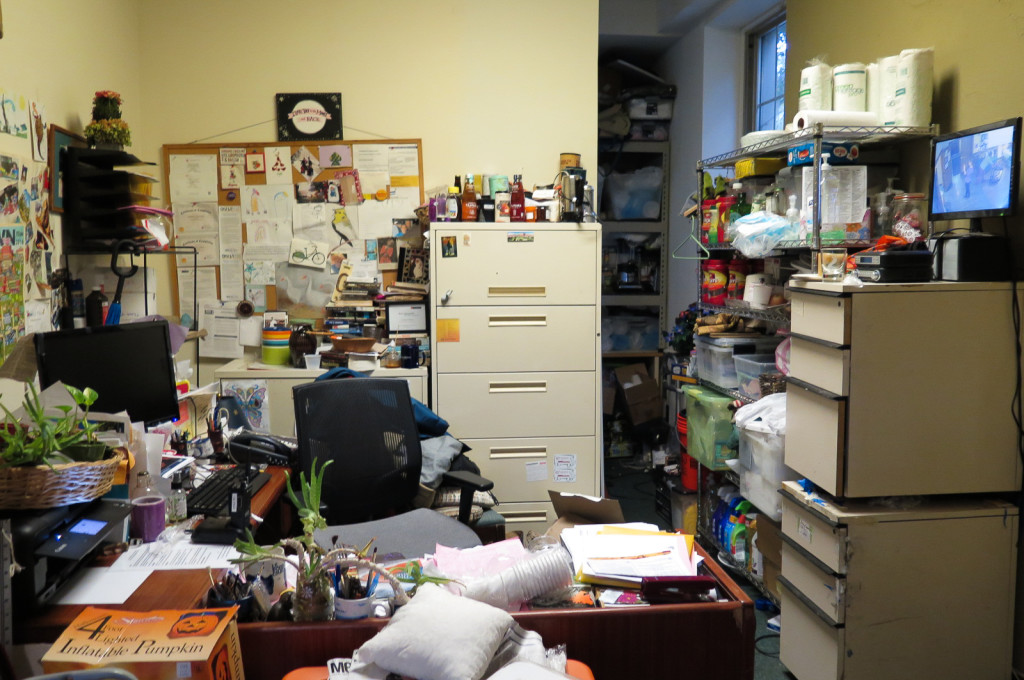 In preparation for incoming participants, we set up tables for lunch and chairs for the exercise class. Some friendly, enthusiastic ladies started arriving for the day's programming. Over cups of coffee we got into a lively discussion about how the Kennedy Center is too expensive. Although there were other tasks to be done as well, I would come to learn that much of volunteering for Iona Senior Services is just socializing with nice people.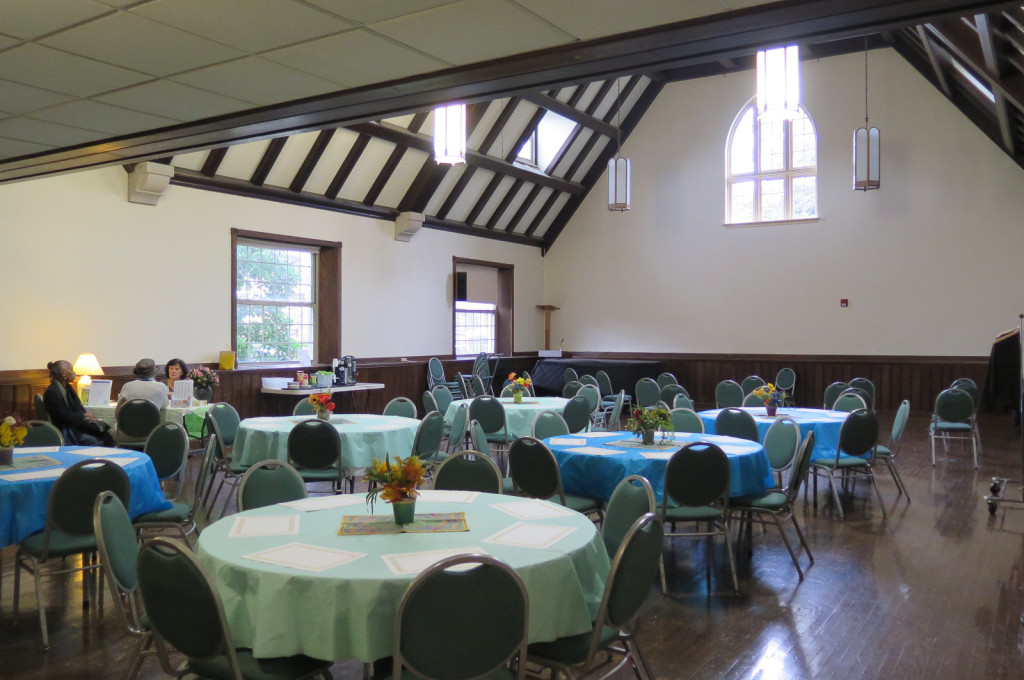 At 10:15, it was time for that day's field trip: The Smithsonian Postal Museum! Courtney, the St. Albans Program Manager, asked me to join her and a small group of women to come along for the ride. We piled into a van and set off. It felt rather like a private bus tour of DC since Courtney has an incredible encyclopedic knowledge of the city's history. So many fun factoids!
We arrived at the museum; I had taken the day off work to volunteer, yet now I was coincidentally back across the street from the Catalogue office. The visit was a charming diversion. We leisurely wandered through the history of the American postal system, learning about the various innovations and services the post office has provided us over the years. The women chuckled when I asked what a money order was.
Our last stop was the stamps room. It is far more interesting than some might give it credit for; one could easily spend hours examining designs and rare mistakes. Our group dedicated our short time to the international section. It included stamps for some nations which don't even exist anymore! A few of the ladies were delighted to look at stamps from their countries of origin.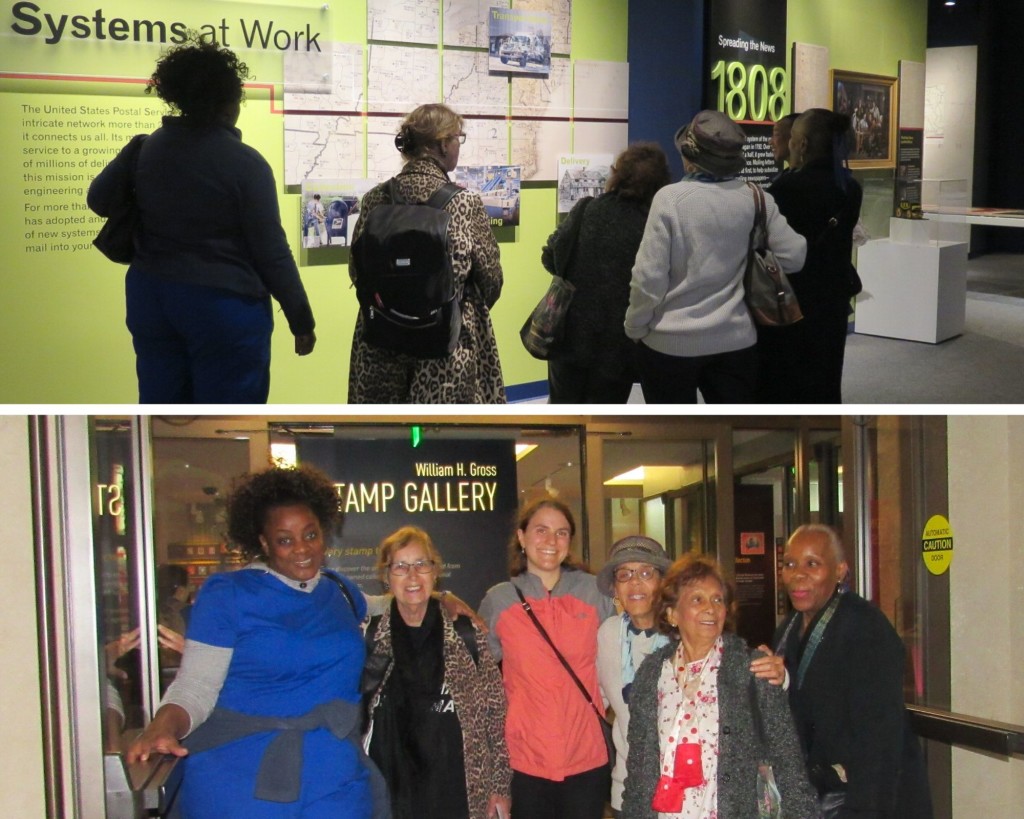 We returned to Satterlee Hall, where tables were filled with people halfway through lunch. The meal had been served by other volunteers, including some young women from American University. Because this was their final day after having volunteered for multiple weeks, they gave a public thank you and goodbye speech to the participants. After a round of applause, a man complimented one of the students, saying that she looked just like Amy Carter. She asked, "Who?"
After lunch, I helped clean up dishes, tablecloths, and decorations. It was very important to place items back into the correct spots in the closet so that everything fit! At 12:35, Courtney began a class for participants on "The Art of Writing," a discussion on language structure and history. People seemed engaged and enthusiastic about the topic. My shift for the day was done, so I said my goodbyes and headed on my way.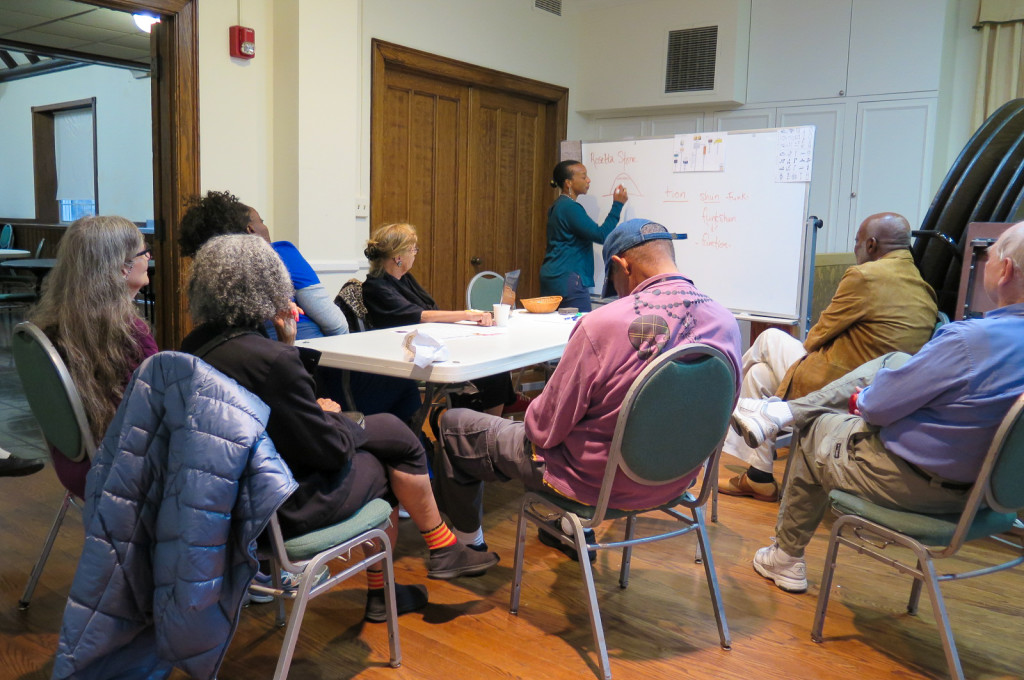 We all need more community and connection in our lives. Iona is making that local community possible; many of the people I spoke with that day lived within a few blocks of St. Albans, or as we like to say at the Catalogue "hyperlocal." These programs are an opportunity for them to make new friends and spend time with old ones. I felt honored to participate and meet some altruistic and caring individuals. All in all, the volunteer experience felt rather like spending the day with a beloved grandmother: relaxed, pleasant, and rewarding.
If you can make a commitment to come consistently and make connections, then please consider finding a volunteer opportunity with Iona Senior Services:
The Active Wellness Program at St Albans. This is what I did. Come on weekdays to greet people, serve lunch, set up classes and meals, and go on field trips around DC!
Weekend Meal Packing and Delivery Time. On Saturday mornings, Iona needs volunteers on a recurring basis to prepare and deliver meals to older adults in their homes. Like all volunteer positions, this is an opportunity to form personal relationships and provide social connection to people living alone.
Wellness & Arts Center. Volunteers here help out during the week with adults with less mobility by sharing specific skills as possible, helping out with lunchtime, and general support for recreational activities.
Friendly Visitors Program. Make friends with older people by visiting them in their homes, help with reading, and run general errands.
Administration. Iona can usually use volunteers to help with tasks involving office and computer work.