Reading Partners is a national children's literacy organization that empowers young students from under-resourced communities to build their reading skills and unlock their full potential. This year, Reading Partners DC is celebrating its 10th anniversary, and it's been a year unlike any other. Through our online tutoring platform, Reading Partners Connects, trained community volunteers work with students from kindergarten through fourth grade, providing individualized reading support using a structured, evidence-based curriculum that is tailored to each student's needs. Our program works in partnership with 19 Title I elementary schools across the District, and is virtually managed by over 30 AmeriCorps members who, in addition to tutoring, provide coaching to volunteer tutors and assess students' progress. I am one of them.
My name is Ryan and I joined the team in August 2020 as a literacy lead. When I learned about Reading Partners, applying to become an AmeriCorps member was an easy decision to make. I really appreciated the core values of the organization: reading matters, big challenges are our thing, volunteers get results, together we are better, data drive decisions, laughter keeps us going, and educational equity for all. I was excited for an opportunity not only to gain more specific experience in education, but to also develop myself professionally and personally. I also really appreciated the emphasis on social and emotional learning (SEL) topics such as mindfulness and self-confidence. SEL topics are critical because they teach students how to effectively apply the various skills and attitudes to both understand and manage emotions, set achievable and positive goals, maintain positive relationships, and learn to feel and show empathy for others.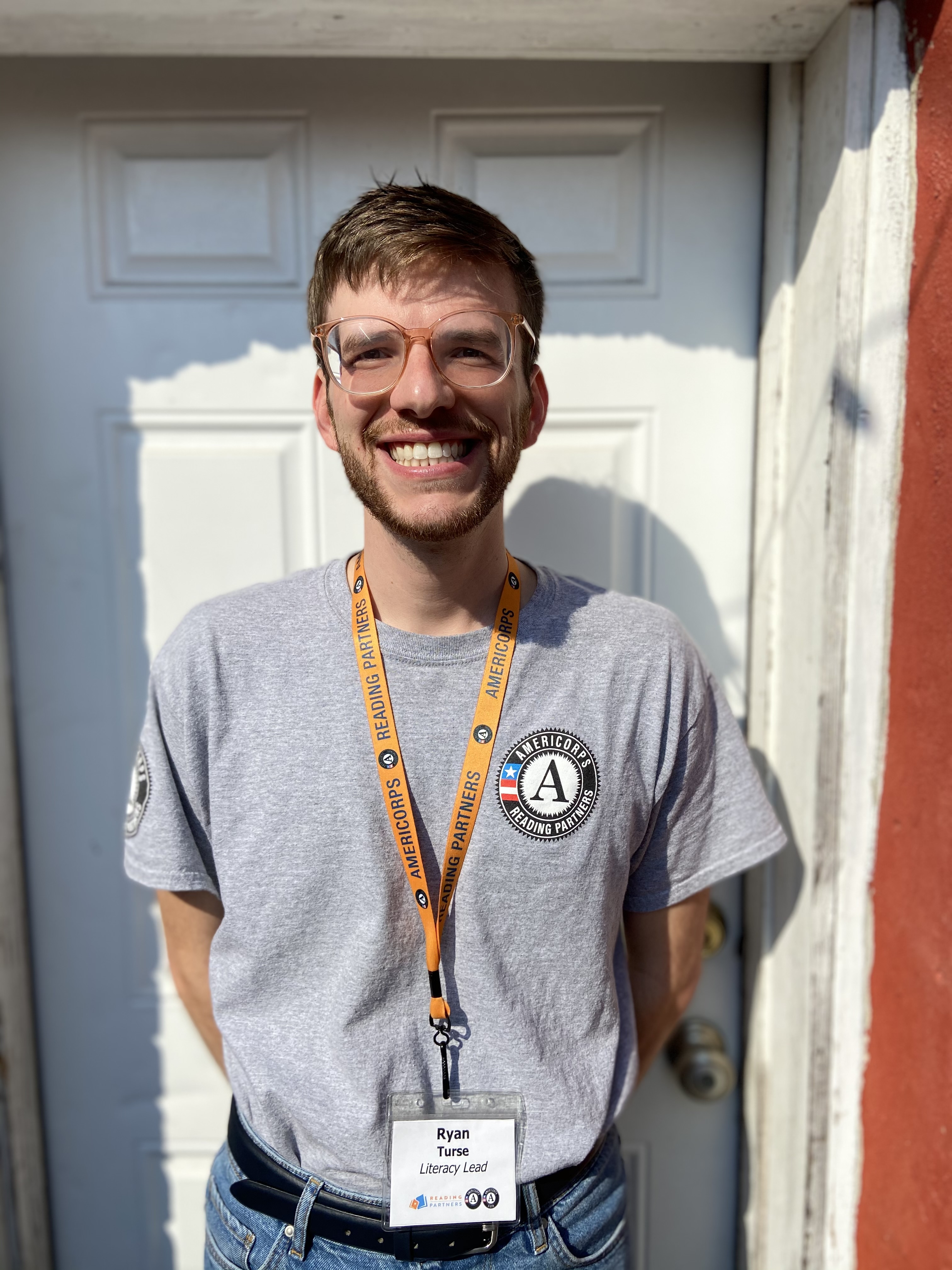 While I was in primary school, I was enrolled in a reading program very similar to Reading Partners and it had a tremendous effect on me. As a child, I didn't like to read because it wasn't something I excelled in. But thanks to the extra support, I gained the confidence and skills needed to enjoy reading (and become good at it). Reading is a fundamental life skill, as we need to be able to read written language every single day of our lives. At Reading Partners, I have the opportunity to build important skills that are useful not only in education, but can easily be transferred to any other career field.
My favorite aspect of this role by far is having the privilege to work with our students on a daily basis. I really enjoy logging into a tutoring session and having conversations with a kindergartener and their stuffed animals before we dive into an interesting children's book and our curriculum. It is the healthy dose of laughter I need to get through my day. Working with Reading Partners, I feel like I am doing important work, while also genuinely having fun every day.
Education during the pandemic has certainly been challenging and has required tremendous innovation and creativity. Throughout the year, all of the AmeriCorps members supported each other and our tutors by having tech training sessions. Since most students are logging in from home, we now work with families more closely than ever, acutely aware that everyone's life has been affected one way or another by the pandemic. We want to do as much as we possibly can to meet families where they are in the moment, which means flexibility as to when and where sessions take place.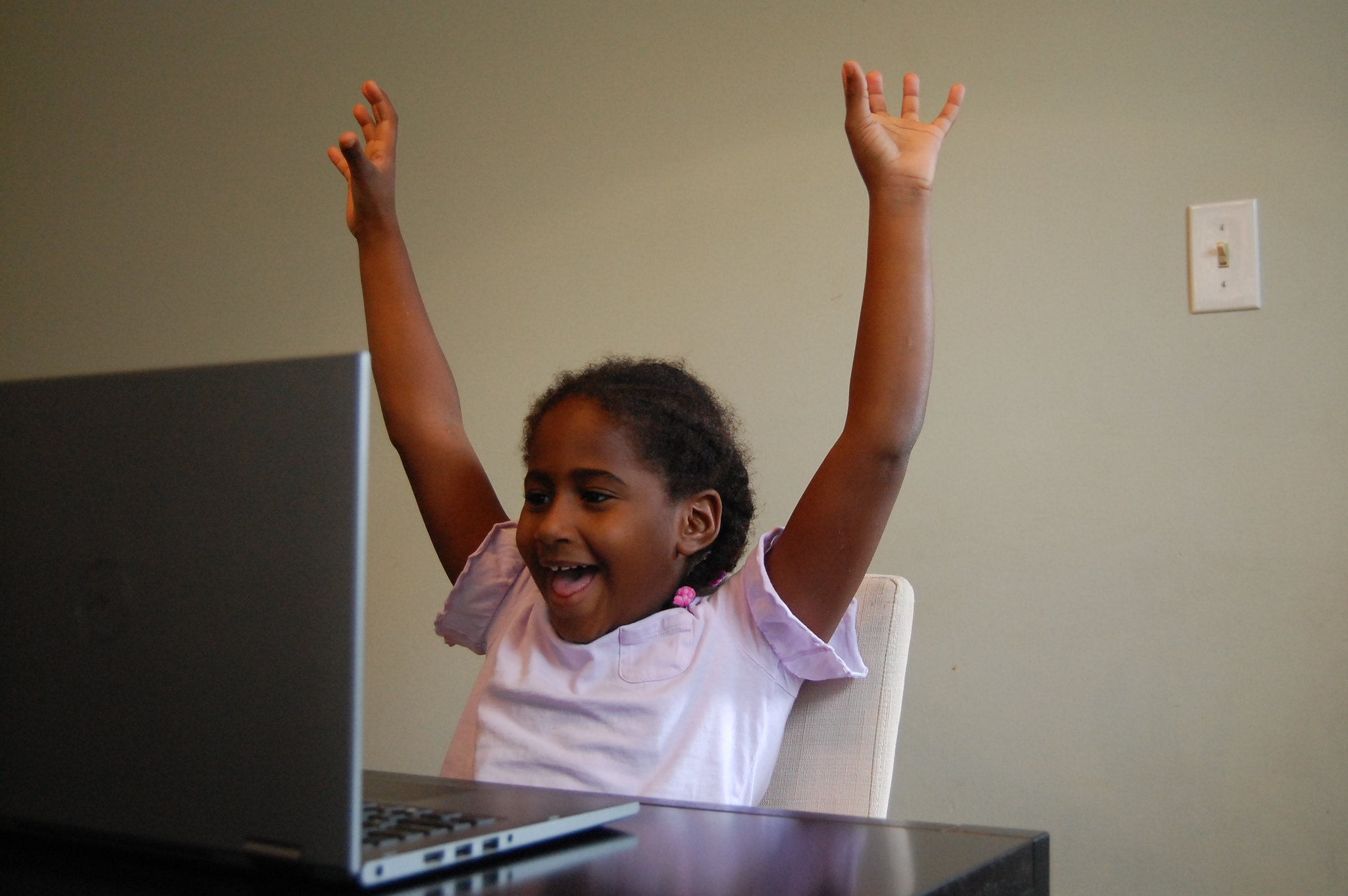 At Reading Partners, we are deeply committed to advancing educational equity for students in DC. We recognize that the ability to read can alter outcomes for young students and entire communities. To move towards educational equity, we need to make high-quality literacy intervention accessible to students everywhere to make sure they have the support they need to be successful in school and beyond. This requires first examining and understanding the unique challenges and barriers that students face and working to dismantle them.
I believe that building an educational environment that is equitable starts with student empowerment. How can we expect students to be successful without giving them the tools they need to succeed? Some of the ways in which Reading Partners strives to build a more equitable educational environment is providing cultural competency training for all staff as well as community volunteers, improving volunteer recruitment strategies with a deeper focus on diversity, enhancing the Core Read Aloud Library to better reflect our student population, and hiring staff with competencies to push forward these initiatives.
Deciding to do a year of service with Reading Partners was one of the greatest decisions I have ever made. Reading Partners is an organization that not only examines the greater systemic issues that students are facing, but does the on-the-ground work to close the opportunity gap. Throughout my service year, I felt supported by both the staff and fellow AmeriCorps members. The training and experience I have received from Reading Partners gave me the opportunity to grow as a person, while fostering and nurturing skills that I will take with me as I continue my career journey.