My journey to Rock Recovery began twenty years ago, when I went on a seemingly harmless diet that fueled almost a decade of disordered eating. Many of my loved ones and peers praised my weight loss. The health magazines that I scoured further affirmed my bias that the thinner you are, the healthier your body must be. For so long, I put my body through a rigorous cycle of disordered eating and over-exercise. It took me years to realize my "small diet" had grown into a major problem, let alone for me to seek treatment.
When thinness is the goal, health will not be the result. Health was never truly my goal; thinness was. While my eating disorder may have started as a simple desire to lose weight, that wasn't where it ended, and it isn't where it ends for millions of Americans who struggle.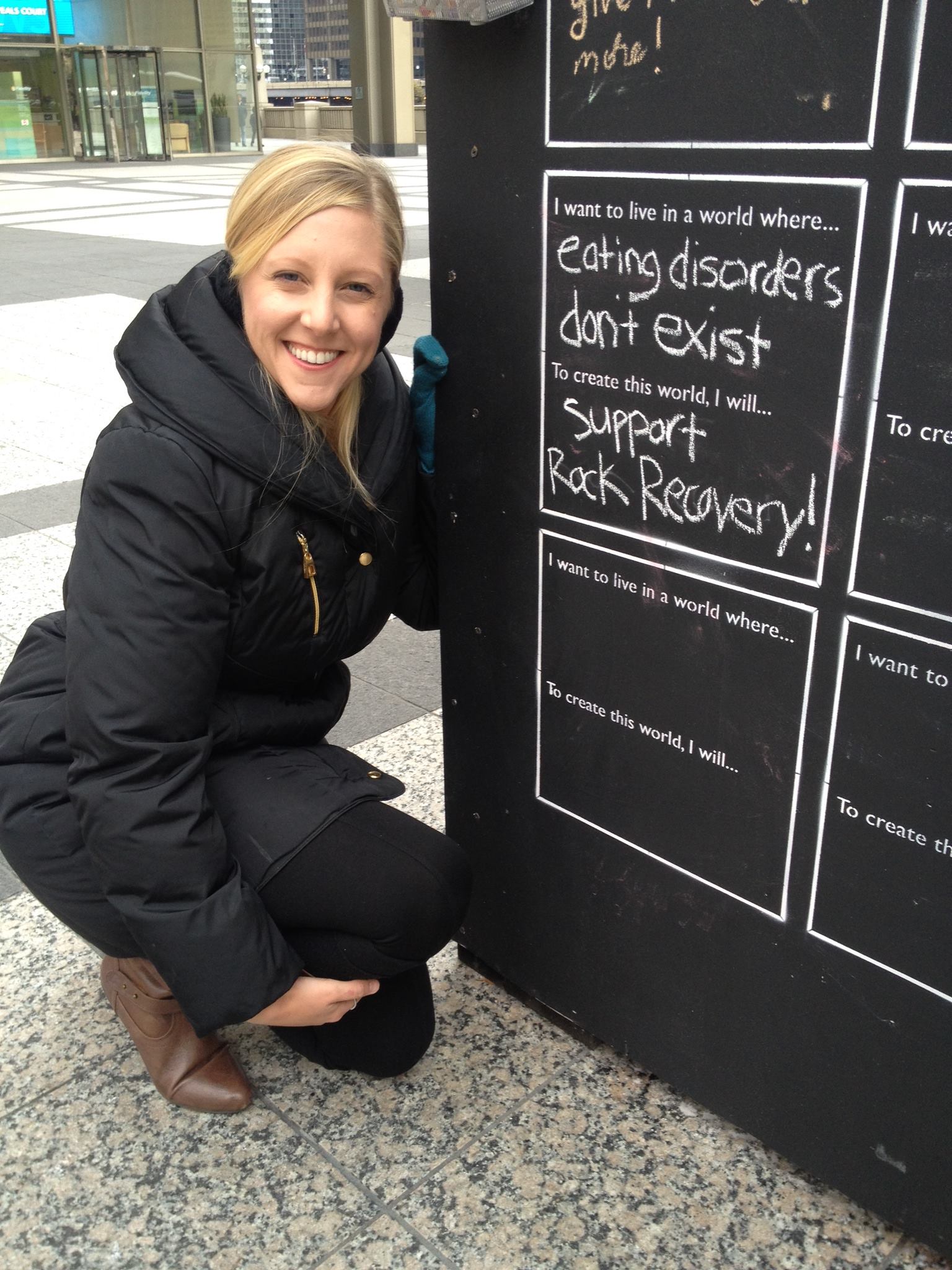 What many people don't know is that eating disorders are complex illnesses, and a combination of biological, psychological, and environmental factors contribute to their development. According to the Academy for Eating Disorders, an estimated 28.8 million Americans will battle an eating disorder (such as anorexia, bulimia, or binge eating disorder) in their lifetime, while millions more will struggle with disordered eating, dieting, and an unhealthy relationship with food and body image. Yet, as stigma and misunderstanding remain high, treatment coverage and affordable options for care remain low.
Until recently, eating disorders were the number one cause of death from mental illness (now surpassed by opioid use), yet too many people consider eating disorders to be a phase, a fad, a choice, or, worse yet, a vanity.
Now more than a decade into recovery, I have the joy and privilege of serving as the Executive Director for Rock Recovery, a D.C.-based nonprofit that provides affordable and accessible clinical treatment, community support, and educational programs to bridge gaps that keep people from getting the help they need to recover.
Countless clients we serve at Rock Recovery come to us feeling like they are failing, ashamed that they can't seem to get better on their own. At Rock, we provide the clinical treatment and community support they need to heal and break free from their eating disorder. Since finances are one of the biggest barriers to treatment, we provide our recovery services to clients without regard to their ability to pay as we never want cost to be a barrier to anyone receiving treatment.
As our society continues to demonize fat, idolize thinness and belittle the severity of eating disorders even though they are life-threatening illnesses, our team at Rock is working hard to change the conversation. May is Mental Health Month and our hope throughout this month (and all year long!) is to educate people about this important mental health issue and begin to eradicate the stigma surrounding weight, size, health and disordered eating. Our hope is that community members will discover a new mindset around health and the relationship with food, while those who need support will learn how to get connected to the life-saving treatment they need.
As a community organization, the best part about working for Rock is hearing the powerful testimonies from our clients. People often come to us broken, lost and afraid, clinging to that last sliver of hope for recovery. There is no greater joy than watching them leave the program with a renewed sense of hope and an excitement for the life that is possible in freedom from an eating disorder.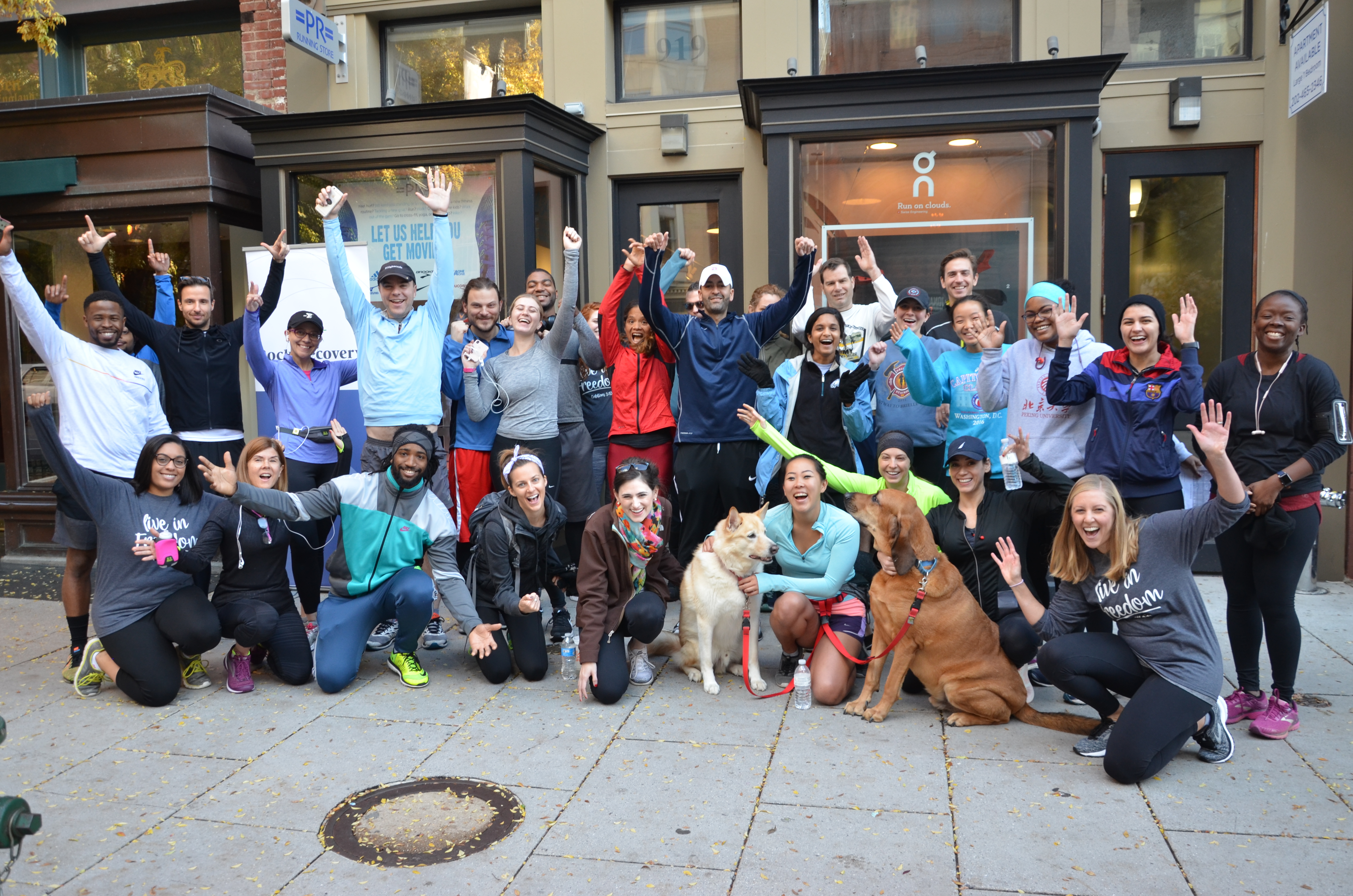 Daniela, one of our program graduates, said, "Rock Recovery set a safe space for us to follow one of the most basic human needs, eat free of judgment, and especially from our own judgment. Moreover, at group, I felt for the first time in my life that my life mattered.. When I look back at my darkest moments, I remember that there were people who thought I was worthy of feeling good in my body, that encouraged me to trust myself, and believed in me, the Rock team. I still have moments of doubt and hesitation, but I can seek comfort in healthier habits and not in rules and restrictions."
Another program graduate, Tim, reflected, "I was never supposed to have an eating disorder. I'm male, I had self-control, and I had friends….The group met on Sundays, but during the week I'd think of the people there. They weren't supposed to have eating disorders either. But they did, and now they were looking at my life for proof that recovery was possible – that we didn't have to be this way forever – and I was looking at them. What I saw saved me."
I love hearing these testimonies, or stories of healing as we call them at Rock Recovery. My personal journey to Rock Recovery began twenty years ago, when my life was changed by an eating disorder. Fifteen years into recovery, I get to use my journey to show people that freedom from an eating disorder is truly possible – for them, their loved ones, their friends and so many more. It's incredibly meaningful work and I cannot wait to see how the journey continues.
Christie Dondero Bettwy serves as the Executive Director for Rock Recovery, a local nonprofit that helps people overcome disordered eating by combining clinical and community care. Having gone through recovery herself, she understands the depth of emotional, mental, physical, and spiritual support needed to recover. She is passionate about spreading the message that complete freedom from disordered eating is possible. She is an active speaker and shares her story with organizations and media outlets across the country. You can learn more about Rock Recovery's work at www.rockrecoveryed.org