Across the globe, 47 million people are living with Alzheimer's and other dementias. This June, The Alzheimer's Association is raising awareness for this disease by encouraging people to #GoPurple (the official color of the Alzheimer's Movement) and learn how to lower their risk, learn about early detection and treatment, and help care for those affected.
The Catalogue is proud to highlight three organizations that work with senior populations affected by Alzheimer's and other dementias:
Insight Memory Care Center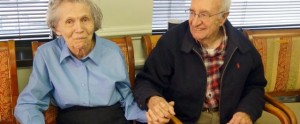 Of the five million Americans with Alzheimer's disease, 74% live at home with family and friends, and the number is expected to grow exponentially. As the only licensed day center in the region focused specifically on persons with dementia, IMCC is dedicated to caring for them, and providing education and support for their families. Two early stage programs offer opportunities for socialization, mental stimulation (such as brain games), and support groups for individuals recently diagnosed. Ten hours a day, five days a week, those with mid-stage Alzheimer's stimulate their minds through art and music therapy, physical therapy, outings, and Tai Chi; those with more advanced dementia participate in specialized activities and get help with personal care. The Center also offers free educational opportunities to caregivers and the community as well as scholarships to families who could not otherwise afford its services.
The Downtown Clusters Geriatric Day Care Center
Founded in 1976, when seniors were being abandoned in hospitals, or even on the streets, the Downtown Cluster's Geriatric Day Care Center provides crucial therapeutic and supportive services to at-risk, functionally-impaired, and low-income elders — enabling them to remain in the communities and homes that they love. Preventing isolation and fostering independence are key, so the Center (whose average patient is 82) provides health education and monitoring, home visits, occupational and physical therapy, counseling, food distribution, social and cultural outings, respite subsidies and support groups for caregivers of all ages, and even telephone reassurance for those in need of a friendly voice. Intergenerational programs nurture connections between seniors and youth and encourage lifelong health and wellness; the A-Team program brings together toddlers and Alzheimer's patients, tapping into seniors' nurturing skills and enhancing verbalization. The only adult day center in Ward 2, the Center provides over 33,000 hours of care each year.
Iona Senior Services
A key component of aging well is "aging in place," which incidentally saves billions of dollars that might otherwise be spent on institutional care. For over 35 years, Iona Senior Services has provided the support that makes this possible, enabling older people — whose numbers are greater now than at any time in history — to stay (and thrive) in their own homes. Of Iona's clients, 80% are financially insecure, 60% live alone, and many have difficulty shopping, preparing meals, managing money, doing housework, and taking medication. So Iona offers a full range of services: adult day programs for some, coordination of in-home and out-of-home services for others; community programs like group meals, fitness classes, visual art and creative writing courses, and recreational activities that promote a healthy lifestyle; coordination of transportation to and from doctors appointments; and meal delivery and volunteer companions for those who are homebound. The Client Care Fund supports seniors whose families can't afford even the most modest fees.