For more than three decades, the PEN/Faulkner Foundation has connected authors with students in classrooms across the District to inspire the next generation of readers and writers. This year, we join Americans for the Arts in celebrating National Arts in Education Week to recognize the transformative power of the arts in education. Since 2010, this national celebration has brought attention to the arts as an essential part of a complete education, with students of all ages benefiting from artistic learning, innovative thinking, and creativity.
PEN/Faulkner believes that our society only thrives when we all have access to stories from a diverse variety of perspectives. Through our education programs, we empower young people to be confident and empathic global citizens by equipping them with the skills and tools they need to tell their own stories. Our experience of the pandemic this past year has shown us that the arts play a critical role in healing and unifying our communities. However, according to a 2012 report from the National Center of Education Statistics, high-poverty schools are significantly less likely to provide students with access to arts education. We strongly support access to the arts for all learners and, alongside peer literary and arts organizations serving the District, are working to address these inequities.
In response to the decline of students' reading habits and comprehension across the country, reading specialist Elena Forzani states that "we're teaching kids to read in a content and motivational vacuum." Our methodology intends to achieve the exact opposite: we want to center students' lived experiences to demonstrate how storytelling can be valuable for them.
Last school year, we served a total of 4,007 students in grades 3-12 across 41 public and public charter schools, of which 95.1% were Title I schools where at least 40% of students qualify for free and reduced meals. We donated 3,709 books to these students, including texts like Stamped by Jason Reynolds, This is My America by Kim Johnson, and Into the Beautiful North by Luis Urrea. Aside from giving students free books that they can add to their home libraries, which have been shown to positively impact individuals into adulthood, our team partners closely with educators to select the contemporary texts and authors that would best reflect and represent their students.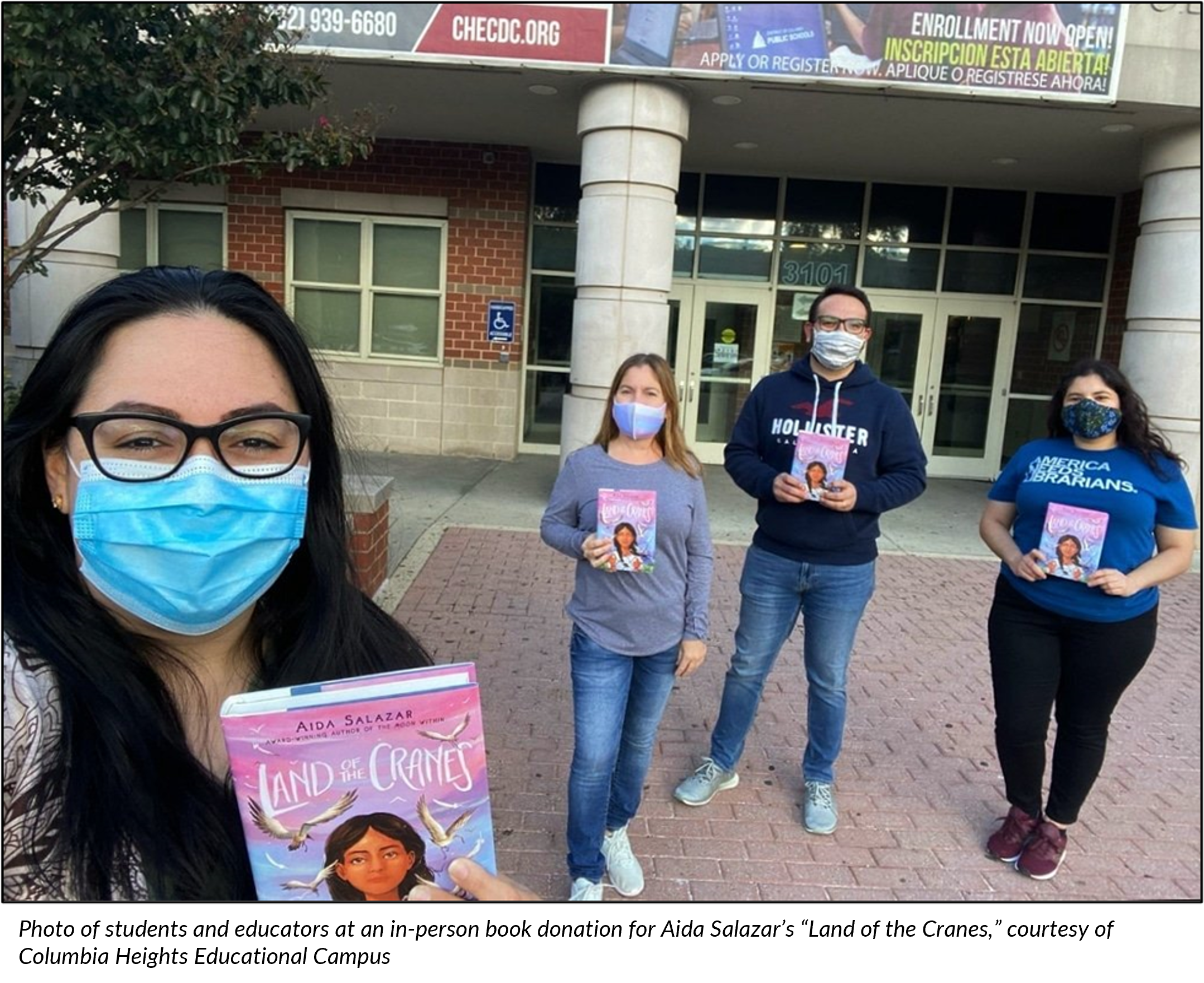 According to Dr. Rudine Sims Bishop, who has contributed groundbreaking research within the fields of education and American children's literature, "literature transforms human experience and reflects it back to us, and in that reflection we can see our own lives and experiences as part of the larger human experience." In a publishing industry that is predominantly white, with less than 30% of the 3,299 books reviewed by the Cooperative Children's Book Center in 2020 written by BIPOC authors, it is important that we start to shift the narrative around who is "allowed" to tell stories and who can be in them.
Our education programs create supportive and inclusive learning communities where students can write poems about fear in a writing workshop led by author Derrick Weston Brown; where students can work with a professional writer in a year-long residency to self-publish an anthology of their own writing; and where students from different schools can come together to write a collaborative poem inspired by author Aida Salazar's use of sensory language.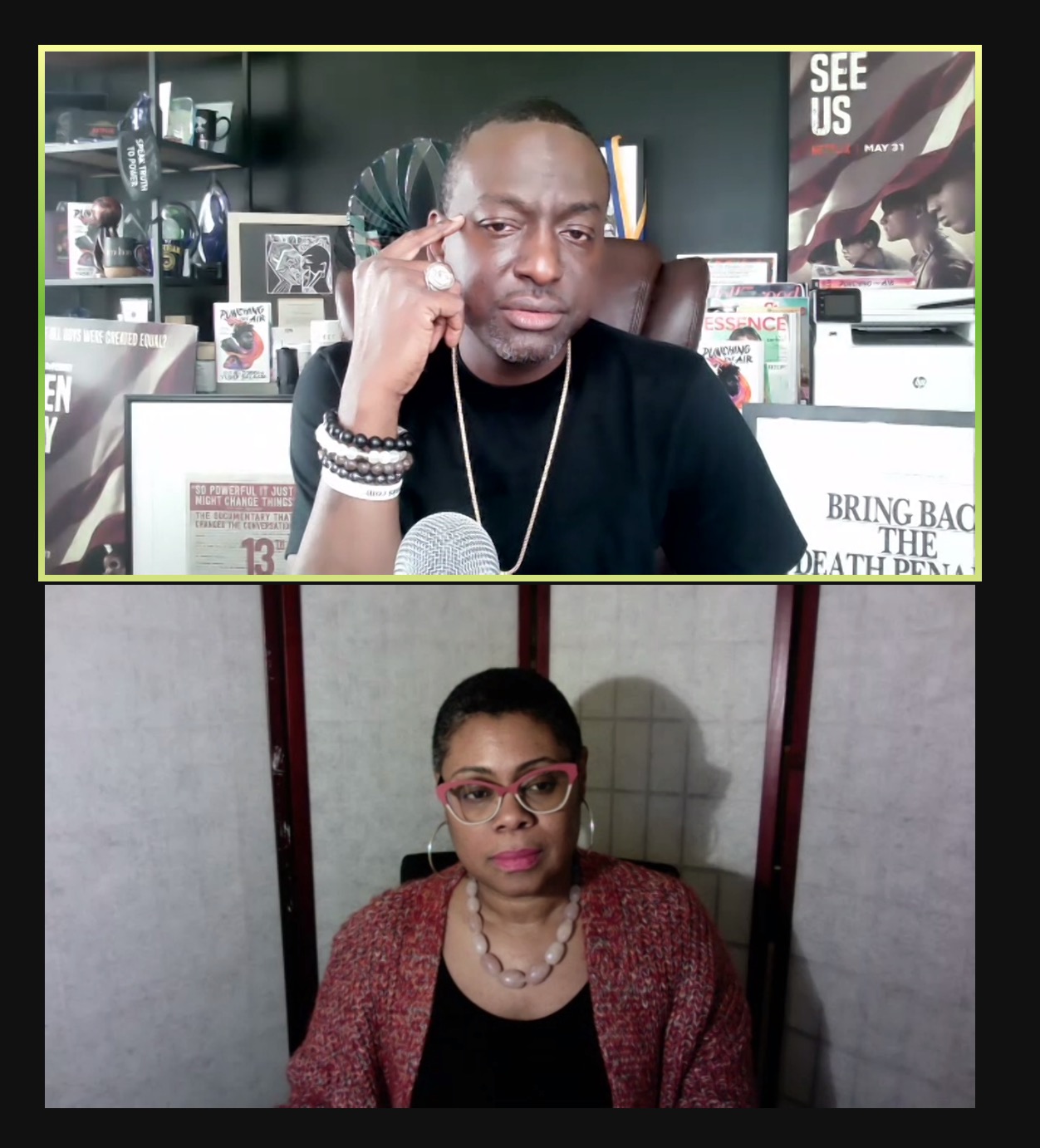 As Dr. Yusef Salaam, member of the Exonerated Five and co-author of Punching the Air, said to students in one of our Writers in Schools visits, "Historically, when you don't see yourself being talked about or being dignified in what you're reading, you disengage. We're storytellers. We get to tell those stories." While our team continues to address pandemic-related challenges this school year, we remain more committed than ever to provide students across DC, especially students from low-income families and students of color, with equitable access to the arts in their classrooms.
To learn more about the multicultural literary opportunities PEN/Faulkner offers to students across DC, you can visit our website, subscribe to our newsletter, or follow us on Facebook, Twitter, Instagram, and LinkedIn.