Tenants and Workers United: To Organize a Community is to Walk Behind the People
"If your voice is very thin when you go to that management office, how about 30 thin voices altogether? They sound much stronger when we do that."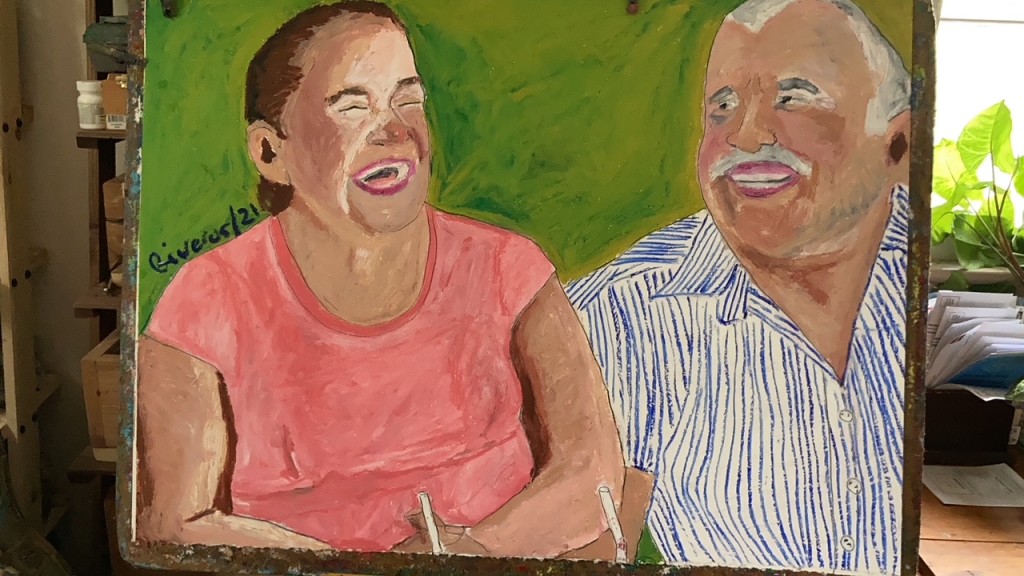 Paintings of the community courtesy of Elsa Riveros.
What does it mean to organize a community? For Elsa Riveros, a Community Organizer with Tenants and Workers United (TWU), the day-to-day looks like door-knocking and running meetings but underlying all of that is empowering community members to tell their stories.
"Asking a person to speak and say something (sounds) so simple, but how far from the truth is that?" Elsa asks. "When you're eating with your children and you see mice and roaches running up and down your apartment, it has a lot to do with your self-esteem. We have been on our knees, and when you're on your knees, everybody's much taller and bigger and stronger than you. So, just stand up and say, "I am demanding this because the law protects me." And it's beautiful to see that's collectively what we're doing."
Formerly a professional singer in Colombia, Elsa joined TWU after finishing her studies in political science to organize the largely Latino community in Arlandria – affectionately dubbed Chirilagua by its residents – around the Living Wage campaign. After four years of intense work, their efforts helped to create a living wage law in Alexandria that resulted in the total wage increase of $450,000 for the lowest-paid municipal and outsourced workers in the city.
"It was a beautiful campaign – marches on the street with hundreds of people," Elsa shares. "One of them told me they can now quit one of their jobs and go home to help their children with homework instead of taking another job. See what you can do when you have a campaign and you're organized? It's just unbelievable."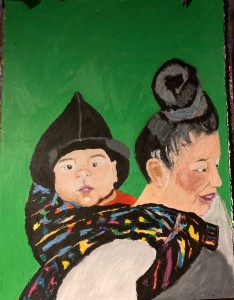 In addition to organizing for workers' rights, immigrants' rights, and police-free schools, one of TWU's large issue campaigns centers on affordable housing. Even before Amazon announced its new Northern Virginia headquarters more than three years ago, rising rent prices had already been steadily displacing low-income residents. Amazon's arrival only exacerbates the region's decades-long affordable housing crisis. To address some of these fears, Amazon created a $2 billion Housing Equity Fund but, as Teo Armus reported in the Washington Post, only 215 units of more than 4,100 units they've funded so far will be set aside for residents making 50% or less of the Area Median Income (AMI).
A 2019 TWU survey conducted in the neighborhood revealed that 95% of residents earn less than 40% of the AMI. "Amazon's investing in housing development here," Mia Taylor, Development Lead at TWU, states. "But not for the communities we work with, who have lived in Chirilagua for decades. We are facing the threat of mass displacement." Furthermore, 48% of the households they surveyed are paying 50% or more of their yearly income in rent. These are residents who, on average, have been in the neighborhood for more than 12 years.
"For people who have a lot of money," Elsa chimes in, "you never see them on the street saying, "We want a golf club, we want a tennis court, we want a pool." When they say they need to have it, they're going to have it and it's okay. But why would you come to a neighborhood to make it more beautiful and then say that we don't deserve to live here because we ruin the neighborhood? Now,?we have to shout, "We want to continue living here, we want to stay, we deserve to be here.""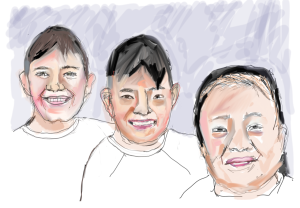 TWU first organized in the mid-1980s to stave off scheduled mass evictions of thousands of low-income renters in the neighborhood, and their desire to stay and fight to improve their community has led them through multiple victories. At the heart of their work is building relationships. From tenants rights education to leadership development, TWU helps residents feel prepared to speak in public, run meetings, and tell their stories authentically.
"(Residents) would tell you, "I'll never talk in front of people. I can never do it." And I say, "Yes, you can,"" Elsa recounts. "I give them a mic and they give a speech any president around the world would love to give because it's honest and sincere and beautiful."
Together, this rising tide of voices has won the community more than $100 million in living wage jobs, health care, public education resources, and more. They have founded a democratically owned and operated housing cooperative, the only home ownership opportunity available for low-income people in Northern Virginia. They have eliminated over $1 million in medical debt for low-income residents, and they have launched a worker-owned and -operated business with more than 230 cab drivers.
"TWU is so loud despite how small we are," Elsa says. "You've got a main campaign, but you have all these individuals making things happen. They lead the campaign. You're just walking behind them. And these individuals all have stories."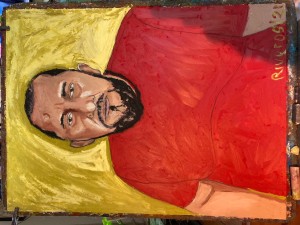 You can support TWU's work by making a donation or volunteering your time. Stay informed about their ongoing fights for social justice by subscribing to their email list or following them on Facebook, Twitter, and Instagram.