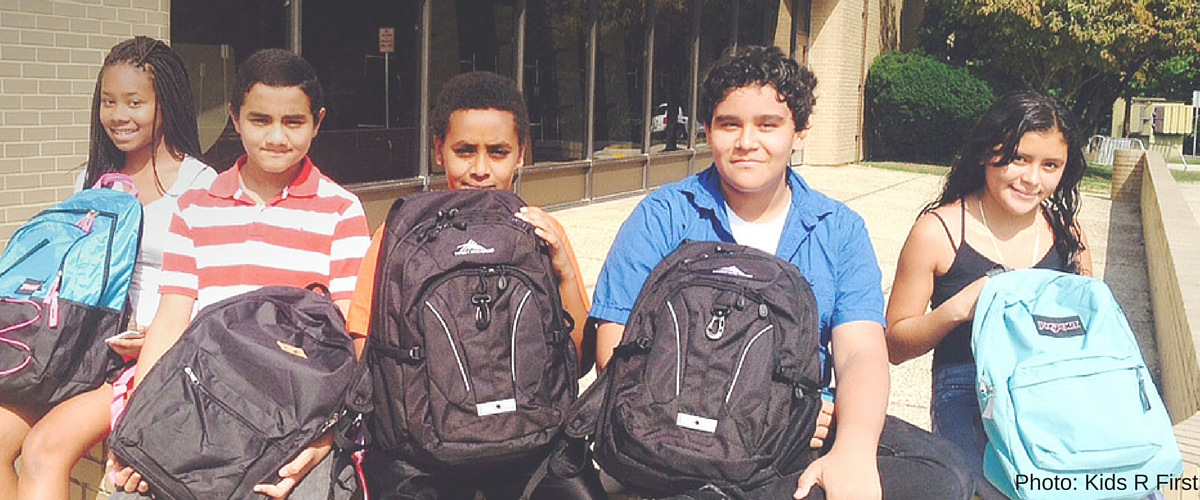 For many students, shopping for school supplies is an exciting time. Selecting a brand new backpack, the perfect notebook, and the right outfit for the first day of school are all things most of us remember fondly from our academic years. While an exciting time for students, back-to-school shopping can be a different experience for parents: between clothing, school supplies, and activities…costs add up quickly! According to the National Retail Federation's annual Back-to-School Spending Survey, families with children in grades K-12 plan to spend an average $673.57 on apparel and accessories, electronics, shoes and school supplies. With numbers like these, it's no surprise that back-to-school shopping can be a source of major financial stress, especially for those families already struggling to cover basic needs such as food and housing.
While many may not be able to afford school supplies, these tools are still critically important when it comes to setting up a child for success. Providing a student with the proper supplies to learn not only boosts their confidence in the classroom, but also provides a sense of belonging, and can have a positive impact on reducing absenteeism.
Planning to do some back-to-school shopping? Or just want to make a difference in the life of a local student? The Catalogue for Philanthropy has created a comprehensive list of nonprofits in need of supplies to help prepare local students for success. Some of these organizations have specific needs for Fall 2016, others have ongoing needs throughout the school year, and most have wishlists on Amazon.com, making it easy for you to give with a single click.
Happy shopping!
---
Fall 2016 School Supply Collection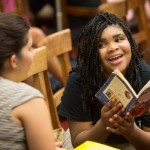 Horton's Kids (Washington, DC) is committed to ensuring that every child in the program starts school prepared and ready to learn. They need 150 durable backpacks, including 30 backpacks for children in grades K-4, and 120 backpacks or messenger-style bags for children in grades 5 – 12, as well as school supplies. All supplies are needed by July 29th.Click for more details.
Britepaths (formerly Our Daily Bread) (Fairfax) is helping children in Fairfax County through the Collect for Kids Back to School Program, which is part of a County-wide effort to ensure that children in the community whose families are struggling receive the supplies they need to succeed. Britepaths is working to help more than 2,500 students in Central Fairfax — primarily at JEB Stuart HS, Fairfax HS and the elementary and middle schools that feed into them — have everything they need to succeed this fall. Donors can give in the following ways:
Donate Cash: DONATE through August 31! $30 will help 2 students. Any amount will make a big difference.
Donate Backpacks: July 1-Aug. 5:Larger sizes especially needed.Drop Off or Order on-line through Amazon or Dollar Days.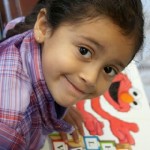 The Child & Family Network Centers (CFNC) (Alexandria) invites you to invest in brighter futures for Alexandria children by collecting school supplies for one of their 8 classrooms. Click for details and a link to the supplies needed.

Note: CFNC is also looking for corporations interested in their "Adopt-a-Classroom" initiative. Adopt-a-Classroom helps provide books, school supplies, food, and basic healthcare to one classroom. You assist in funding teacher and school staff salaries and empower students and their families to be the best they can be.
CFNC has eight classrooms and therefor only eight opportunities for corporations to sponsor a classroom – they will send you quarterly updates and photos of the class and children you have sponsored. Visit this site for more information.
Good Shepherd Housing & Family Services Children's Resource Program (Alexandria) helps ensure that children in their housing programs do not miss out on critical after-school and extracurricular enrichment activities simply because their families are low income. This long standing program provides our children with school supplies, holiday gifts, access to summer camps, music lessons, and winter coats. GSH even sends children to local STEM (Science, Technology, Engineering and Math) programs to encourage their education in science and math. Support their annual school supply drive, or shop their Amazon.com wishlist here.
Hope House DC (Washington, DC) – For children whose fathers are incarcerated, displacement often has grave consequences. Contact may be lost, family structure weakened, and reintegration of released fathers made difficult indeed. Enter Hope House, whose dream is to reconnect fathers and kids.On August 28th, Hope House will host a back to school party. Each Hope House Kid who attends receives a backpack stuffed with school supplies. Items needed include: composition books, dictionaries, highlighters, binders, calculators…and more. See details here.
New Community for Children (Washington, DC) transforms the lives of children and youth by supporting academic achievement, developing life skills, fostering creativity and cultural awareness, nurturing spiritual connections and growth, and empowering children to succeed. It is currently in need of a number of educational items such as digital cameras, printer ink, school furniture, and more.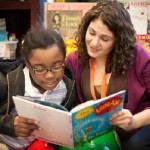 Reading Partners (Washington, DC) is in need of help filling their reading centers with diverse books through September 30th, 2016. Many students bring up issues of race when working with their tutors. From discussing their identities to understanding those of the characters they are reading about, it is clear that diversity in texts is of the utmost importance to support our students. From this point on, Reading Partners is asking supporters to help collect books specifically featuring girls of color, with the philosophy that resources should be available in order to have intentional conversations about race. By providing books in reading centers that can help tutors affirm positive thinking and behavior when it comes to race, literacy can be used to inspire confidence in students who need it most. Donors can view book requests here.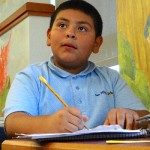 San Miguel School (Washington, DC) is a middle school, dedicated to transforming lives for academically underserved and economically disadvantaged boys in the Washington, DC, metro area. Immediate needs for the 2016-17 school year include: art supplies (modeling clay, canvases, etc.), magnetic algebra tiles, audio books/cds, markers, etc. See the full list and Amazon wishlist here.
Ongoing Supply Collections: Art and Music Supplies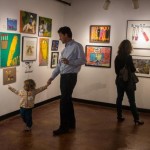 Sitar Arts Center (Washington, DC) – Donations of new or gently used arts materials and instruments help to make programs affordable for children from low-income households. Sitar appreciates donations of musical instruments, art supplies, dance shoes and clothing, photography equipment and supplies, sewing machines and sewing supplies, knitting supplies, prom dresses needed for West Side Story musical! Details here.
Ongoing Supply Collections: Sporting Equipment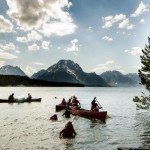 City Kids Wilderness Project (Washington, DC) was founded on the belief that providing enriching life experiences for under-resourced DC children can enhance their lives, the lives of their families and the greater community. CityKids is always in need of the following new or nearly new items: Tents (2-4 person backpacking tents), sleeping bags (backpacking weight), balls: soccer, football, kickball, etc., rain gear: pants, jackets, and ponchos, digital cameras, and more. They also have a City Kids REI Gift Registry!
DC SCORES (Washington, DC) believes that every child deserves a "team," and gets the rich, full childhood that he or she deserves. DC SCORES' innovative model combines poetry and spoken word (developing an individual voice and sharing personal stories is key to knowing who you are), soccer (kids need more exercise than they get, and the skills and teamwork are fun), and service-learning (because our communities are the big teams to which we all belong).DC SCORES will accept gently used soccer gear, appropriately sized for kids 8-13 years old. Donation details here.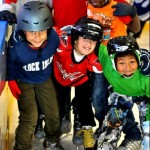 Friends of Fort Dupont Ice Arena (Washington, DC) – Most of the equipment skaters use have been donated by other skaters in the area. FFDIA is always in need of gently used, mid/intermediate level figure, hockey and speed skating equipment in good condition. No hockey jerseys, please.To donate equipment drop it off at Fort Dupont Ice Arena at your convenience. To arrange a pickup of large quantities of equipment, email info@fdia.org.
Ongoing Supply Collections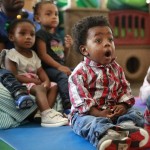 Falls Church-McLean Children's Center (Falls Church, VA) provides a comprehensive, high-quality, early-childhood program designed to give all young children, regardless of their family's economic resources, a strong foundation on which to build the rest of their lives. FCMLCC is currently looking for donors to help "set their children's inner artist free" with the raw materials on their Wish List.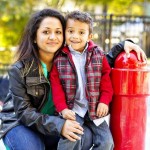 Generation Hope (Washington, DC) is the only community-based nonprofit organization solely focused on college completion for teen parents in the D.C. area. Help these students follow the path to success with the following items: laptops for Scholars (can be used), stamps for mailings, gift cards to Target, Staples, etc. and more.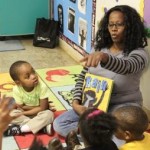 The Reading Connection (Arlington, VA) creates and sustains literacy-rich environments and motivation for reading among low-income children and their families. TRC is in need of new books for children in the Read Aloud program. At every Read-Aloud, children choose one or two books to take with them, and TRC is always working to keep the Give-Away Boxes stocked with books that match the interests of the children served. Click to see the titles of books on childrens' wishlists, or to find how to donate new books to the program.
Washington Jesuit Academy (Washington, DC) is a college-prep middle school for boys in 5th through 8th grades in Washington, DC. With a 12-hour school day, 11-month school year and aggressive academic curriculum, WJA prepares students for the opportunities and challenges of college-prep high schools and sets them on an early path toward college. WJA accepts certain, gently-used supplies and goods, as well as pro bono service and talent. Visit their Amazon Wish List or contact us for gift ideas.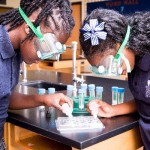 Washington School for Girls (Washington, DC) is an all-scholarship independent Catholic School serving students in grades 3-8, primarily from DC's Wards 7 and 8. By offering a comprehensive academic program in a supportive environment, students become confident, competent, and courageous young women. WSG accepts donations of supplies, equipment, and services when appropriate, and also has an ongoing Amazon.com wishlist for books.
YouthBuild Public Charter School (Washington, DC) is a public charter school that was established in 2005 as an outgrowth of an effective program begun in 1995 by the Latin American Youth Center. It is one of the few alternative schools in the District that serves youth ages 16 -24 who have dropped or aged out of traditional high schools. Gifts of tangible personal property including professional dress clothing for students, computer equipment, books etc. are needed and welcomed donations.