Happy "What's Up Wednesday!" Looking for a new podcast to add to your queue? This week's #whatsupwednesday feature has a suggestion for you. Also featured, Catalogue nonprofits supporting one another through wonderful collaborations. Read on and…Happy Wednesday!
DC SCORES
This week, DC SCORES introduced six new team members on its podcast! Get to know soccer coordinators Breele Hunter, Emily Shinogle, and Travis Worra (a goalie for D.C. United); soccer program manager Chris Hudler; Athletic Director Greg James; and writing coordinator Mira Smith as they begin their time at DC SCORES.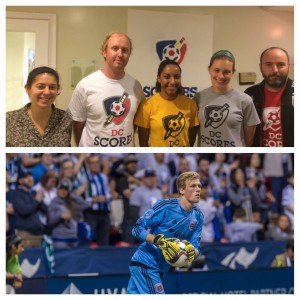 Montgomery Countryside Alliance
This week, Montgomery Countryside Alliance connected local Crossroads Market farmers to acreage through Land Link Montgomery. Crossroads Market is part of Crossroads Community Food Network (also a Catalogue nonprofit!).