Lucia Rose is a senior Track and Field & Cross Country athlete at American University and a volunteer at The Grassroot Project (TGP), part of the Catalogue for Philanthropy. While balancing school work and her practice schedule, she facilitates sexual health and nutrition education programs in 4 DC middle schools. She has also served as a key contributor to TGP's new nutrition curriculum. In this blog, she reflects on what she has learned through her work with TGP.
As a student-athlete, and a runner in particular, I often experience a difficult relationship with nutrition. On important workout days, I will often catch myself not eating past a certain time in the day, morning runs are often completed without any fuel in my body, and often the number of calories I burn throughout a day are not replaced throughout my daily meals. Often it is not malicious, rather there may not be a suitable amount of time to eat full meals between practices, classes, meetings, weight room, etc.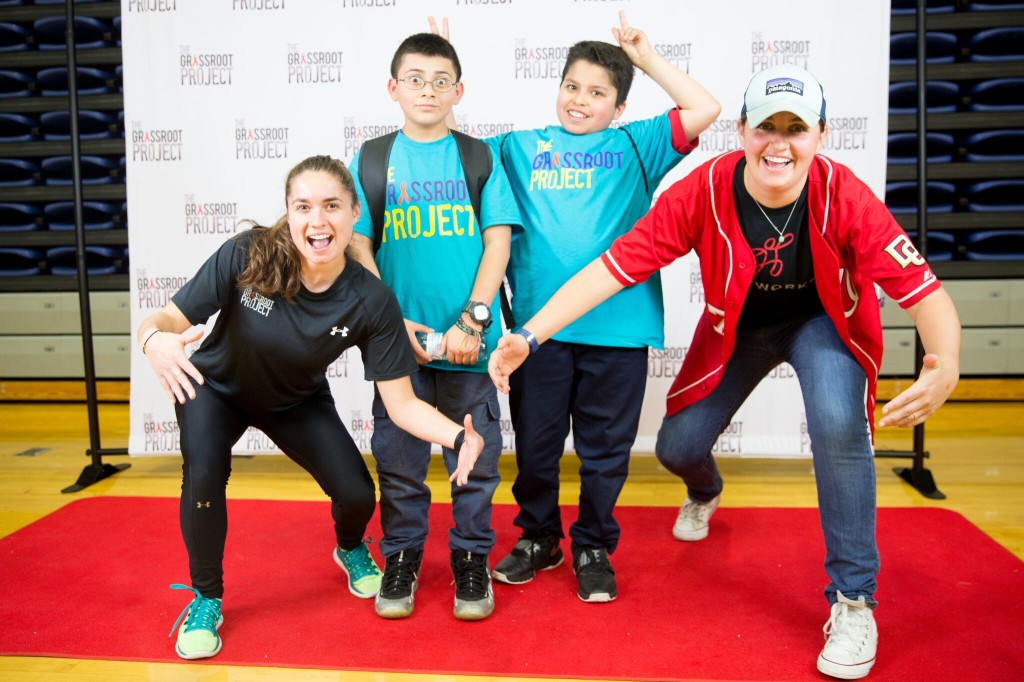 While I intellectually understand the importance of healthy eating, especially for competitive performance both on the track and in the classroom, I still struggle with nutrition. I remember learning about food groups in school, have had access to team presentations regarding nutrition, and have done plenty of my own research regarding the best types and combinations of food to put in my body to help me run faster, but I still struggle with providing nutrients to my body.
I believe that having the tools that Grassroots teaches to middle school students is something that all college athletes (and individuals generally) could have greatly benefited from when we were in middle school.
As Grassroots coaches, my fellow athletes and I often reflect that very few of us were ever exposed to the in-depth, interactive, and unique sexual health literacy that we provide to 6th graders that focuses on empowering students with the ability to make informed, healthy, and confident decisions about their health. This semester, we have expanded the "Grassroots pipeline" to pilot 7th grade nutrition and physical health. The curriculum provides students with the facts: what nutrients your body needs, what constitutes "healthy," and why certain foods like Takis are unhealthy.
However, what makes Grassroots different is its ability to bridge the gap between understanding information and applying it to personal autonomy. Not a single one of our coaches can stand up in front of kids and preach that they should never have a bag of chips or an extra cookie at dinner; it would be unrealistic and hypocritical. Rather, we teach students about balance and what steps you can take to level out an unhealthy decision. Most importantly, we link every nutrient with the function it provides in the body, and we show what really happens when you are missing that function. In Practice 3 of our new nutrition curriculum, for example, we play a relay game in which students connect the ways protein, carbs, and vitamins and minerals fuel your everyday actions, and the students see what happens when you are missing any single one.
As an athlete and a college student, I still am learning some of our curriculum pieces and making those connections for myself. I am grateful that I get to be a part of an organization that is equipping young people to hold more agency in their lives, especially when I see what I hope to be budding female athletes that will be better equipped to confront the challenges of being a female athlete? it's incredible to think of what records they may break.