On any given night when you go to a restaurant in the DC metro area, take a quick look at who is preparing your meals, cleaning your tables, or maintaining the restaurant's facilities. There is a high probability that those individuals are of Hispanic descent. That is because the U.S. restaurant industry is comprised of roughly 2.3 million foreign-born workers. According to the findings of a Pew Research Center analysis of U.S. Census data, U.S. eating and drinking establishments in 2014 employed more foreign-born workers than almost any other industry, second only to the construction sector. One of the biggest challenges for many of these workers is the lack of relevant training and limited English proficiency. This often leaves them stuck in dead-end work with very little room to grow financially. It's quite a contrast to imagine the trendy vibrant front-end of some DC restaurants versus the 'back of the house' where folks are putting in long hours of hard work in the kitchen unable to earn enough to support their families.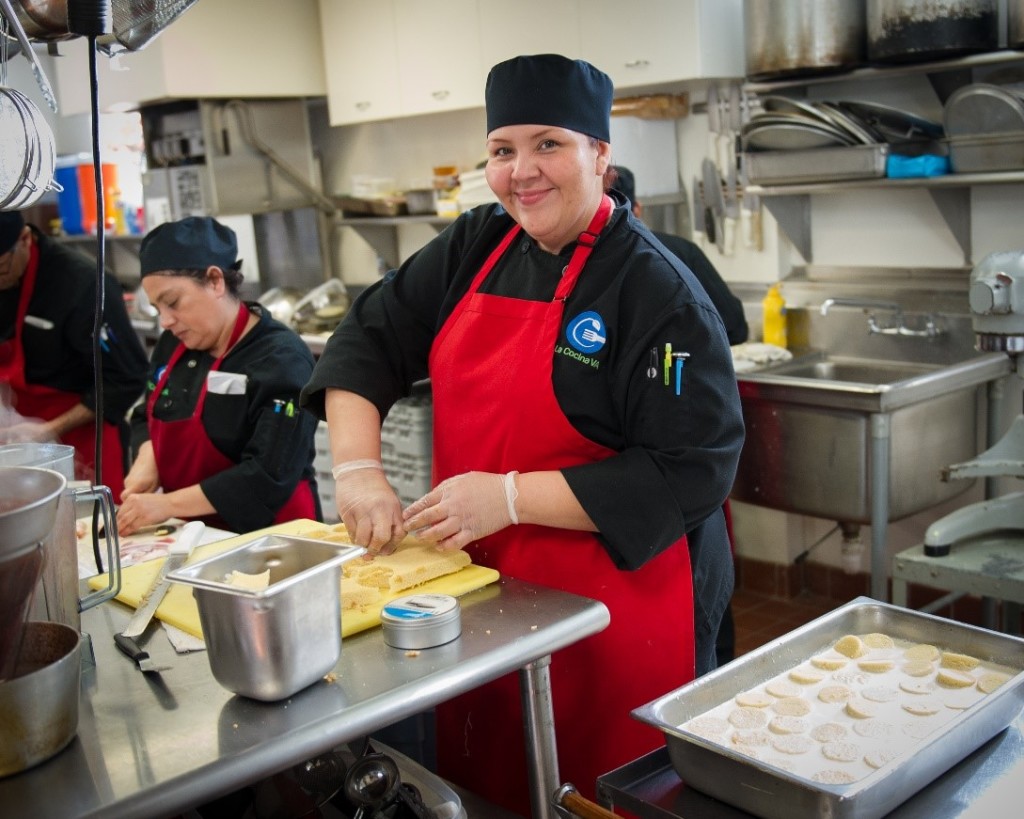 La Cocina VA has seen the dire need to confront this challenge for the workforce in the food and hospitality industry. Since its founding in 2014, La Cocina VA has harnessed the power of food to transform lives and create change for the low-income communities in the Washington D.C. region. We are a nonprofit organization that generates workforce and economic development opportunities for unemployed immigrants, minorities, low-income individuals, and veterans. We provide structured training that helps these individuals obtain real living wage jobs in the food and hospitality industry where they can create a career and become financially independent. At the same time, we are looking to the future of a growing industry, where there's a huge gap for skilled, motivated, and dependable workers.
During our 4 years of operation, over 100 La Cocina VA graduates have completed the organization's bilingual culinary training program. Moreover, 85% of those graduates have been placed in steady jobs within the restaurant and hospitality industries. Our vocational and technical training program provides students with instruction in the culinary arts, English language skills, industry certification, and a paid internship that often results in a full-time job.
Consider Karina Herrera, who is presently a line cook at a Hyatt Regency Hotel in the D.C. area. She is a shining example of the program's success. Five years ago, desperate to find a way to take care of her three young children, she came to La Cocina VA and enrolled in our bilingual culinary program. She currently earns $22/hr and has enrolled in a college culinary arts program subsidized by her employer with the goal of becoming an executive chef. Like most La Cocina VA participants, Karina has overcome extreme hardships."It's been a huge help having a bilingual program like this," Herrera said. "My English has improved a lot and La Cocina VA has given me financial independence. It's an excellent investment in a better future for me and my kids."
Before joining La Cocina VA's training program, 70% of our students were unemployed and 30% were under-employed. Over 90% of our training participants have been women from challenging circumstances, survivors of domestic abuse, human trafficking, chronic unemployment and/or poverty who have now obtained financial independence through our unique training programs.
Our work uplifts those often left behind by our economy–individuals full of potential and capable of incredible transformation when they are provided the appropriate resources and opportunities. There is enormous capacity within our local communities that has gone untapped for far too long.
While La Cocina VA's roots have been to work closely with the Hispanic community, La Cocina VA is now expanding its programs aggressively in 2019 to serve even more immigrant and minority communities, refugees, and veterans. We are also increasing our efforts to support and train entrepreneurs to create their own small culinary businesses.
As part of a recently announced partnership with Arlington Partnership for Affordable Housing (APAH), we will establish the Zero Barriers Training and Entrepreneurship Center (TEC). TEC will be a new 5,000 square foot facility designed to offer services, resources, and support to help eliminate the many barriers our clients face, such as access to child care, financial advice, and counseling. The new facility will also include a culinary small business incubator, a catering service, and a community cafe. TEC will be located in Gilliam Place, APAH's new affordable housing development in the vibrant Columbia Pike corridor in Arlington, Virginia. La Cocina VA expects to open TEC in late 2019. Through our capital campaign, we have already raised $1.6M of our $2.5M fundraising goal for the construction of the Zero Barriers Training and Entrepreneurship Center, and we are working to raise the remaining amount by the spring of 2019.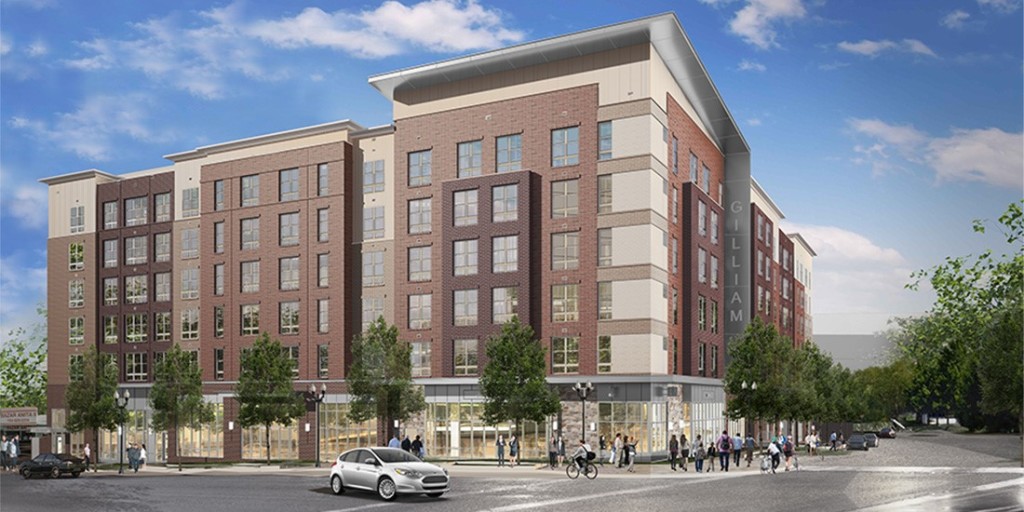 We aim to continue to tap into this undiscovered pool of talent, entrepreneurs, and leaders that exist within our communities, all while helping to solve social issues like unemployment, lack of access to entrepreneurship opportunities, and food insecurity. What are we waiting for? The time to make a change is now.
To learn more about our work and how you can get involved, please contact our CEO Patricia Funegra at patyfunegra@lacocinava.org or visit our website at www.lacocinava.org.