Volunteering can happen anywhere, from multiple blocks of an Anacostia neighborhood to an expansive Virginia warehouse. Or, a single closet. Specifically, the Clothes Closet of Friendship Place, where I recently volunteered.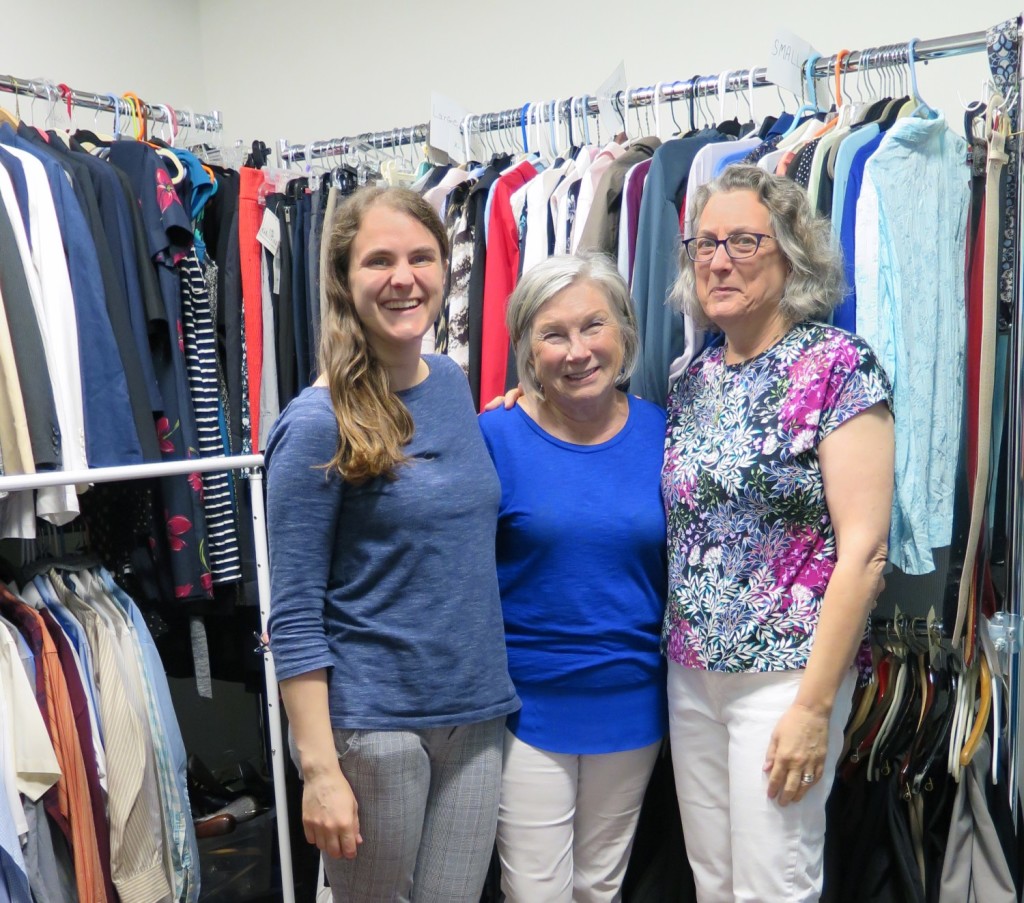 Friendship Place has been a nonprofit partner of Catalogue for Philanthropy since 2005. They provide holistic support to people experiencing homelessness or at risk of homelessness in the greater DC region. After signing up to volunteer on their website, I was contacted by their friendly Community Engagement Manager to find a position best suited for my interests.
She connected me with their AimHire Job Placement program. In 2018, AimHire helped 77 people gain employment with an average hourly wage of $14.26 Most of the volunteers for AimHire are professionals who provide pro bono services such as finding job placements, reviewing resumes, mentoring, and performing mock interviews. Since I was looking for a one-time experience, she recommended that I help out in the Clothes Closet.
The Clothes Closet provides professional and high quality clothes and accessories, either for interview purposes or just everyday wear. Although during my shift I heard Friendship Place staff and volunteers use the terms "customers" and "sell," the Closet is actually a completely free resource for those in need with no strings attached. All of the items are donated, many of which are dry-cleaned by their donors beforehand. How considerate!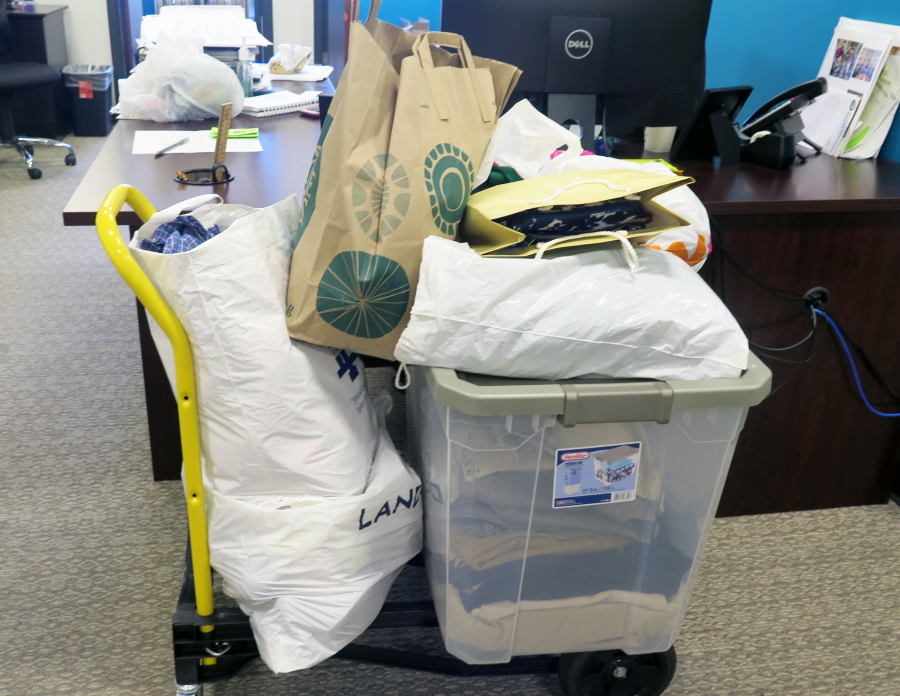 After arriving, I met my two fellow volunteers, Sylvia and Janice. They are both retirees and resident experts of the Clothes Closet. Once a week they come to sort through donations, organize the layout, and even occasionally provide advice to customers on which tie matches which shirt. Prior to them joining the Friendship Place team, the closet's upkeep had been "haphazard" because there had not been a consistent volunteer assigned to it. But now it is methodically and consistently run by reliable volunteers with a keen eye for fashion and orderliness.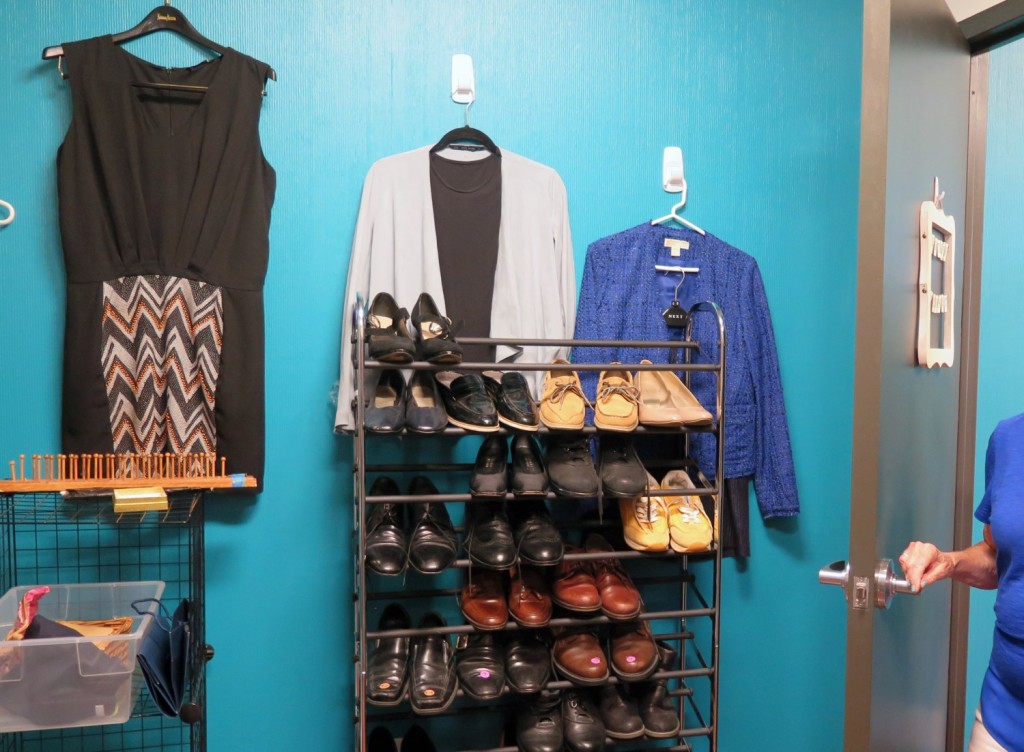 For the next two hours, the three of us got to know each other while working elbow to elbow in the closet. Clearly, I was the resident amateur. Sylvia and Janice are experts in identifying designer labels; I couldn't tell you Dolce from Gabbana. Sylvia and Janice have mastered the art of folding and hanging to avoid wrinkles; I don't own an iron.
One of my tasks was to sort the sizes of the women's shirts and pants. In the true spirit of nonprofit ingenuity, we MacGyvered scissors, a sharpie, and a used manila folder to create makeshift signs to make it easier for customers to find the right fit. Sidenote: it turns out that a Chico's pants size 2.5 is really a US size 14? Confusing.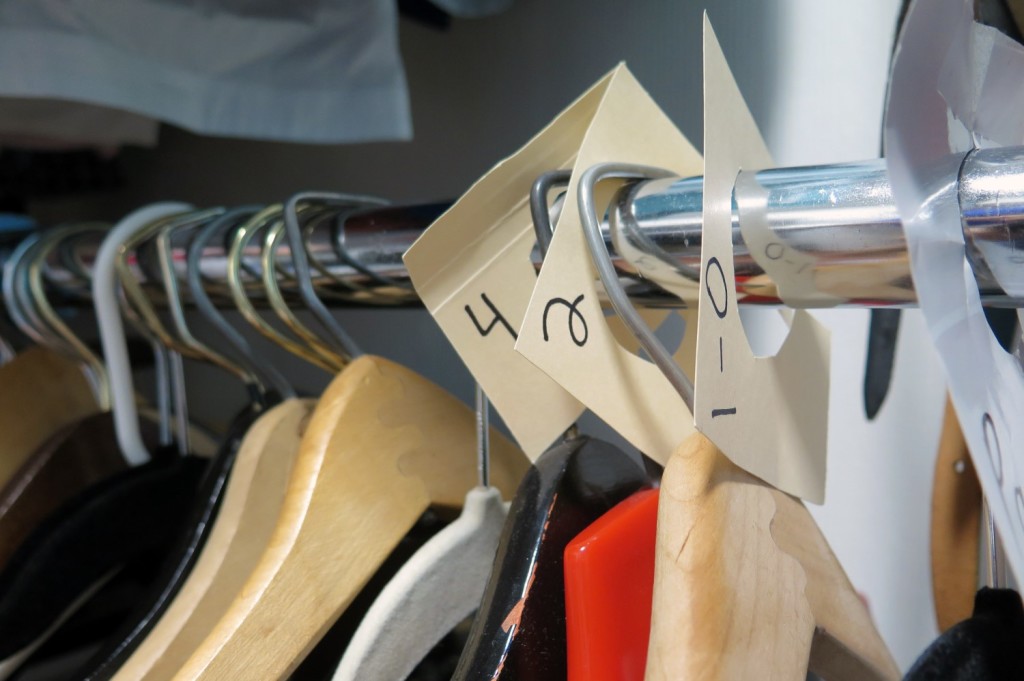 People in the DMV are so well-dressed that donations to the closet were incredibly high quality. (One of the participating donors of the closet is a local law firm.) How wonderful that people who need a leg up in finding a job can find such a great local resource that provides them with dignity and style.
I thought it was lovely how two veteran volunteers take the time out of their week to create a thoughtful, tasteful, and welcoming atmosphere to the Closet. Sylvia even made the delightful sign on the outside door to give it a "boutique" feel. Volunteering for Friendship Place has given them a creative outlet, an opportunity to give back to their neighborhood (they both live close by), and a chance to socialize with each other and with customers. It was wonderful to meet them and learn more about a trusted local nonprofit's programming.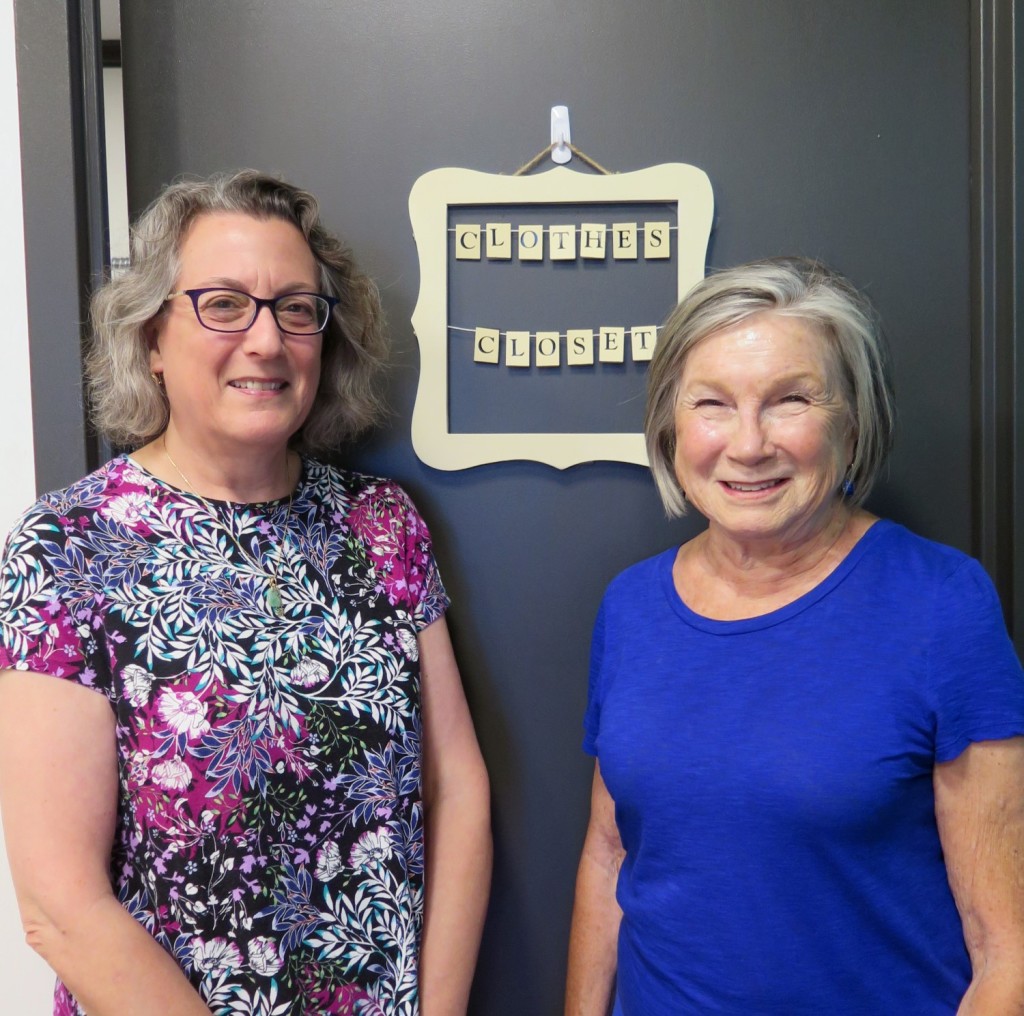 If you're interested in volunteering for Friendship Place, they have a wide variety of programs and opportunities. By signing up online and telling them your skillset and schedule, you too can help them end homelessness in DC.
Written by Nancy Erickson, Communications Coordinator of Catalogue for Philanthropy