Written by Nancy Erickson, Communications Coordinator at Catalogue for Philanthropy
Are you in love with dogs, but your apartment lease doesn't allow animals? Do you wish you could have a pet, but your work schedule is too inconsistent? Do you want to help save a rescue dog from being put down? Then you should consider volunteering with the Catalogue's nonprofit partner Lucky Dog Animal Rescue. That's what I did recently, and it was a fantastic experience that I highly recommend.
The weekend was approaching and I considered two possible choices: watch Netflix or contribute to society. As much as I enjoy re-binging The Office, I decided to make the nonprofit-positive choice and began researching last-minute volunteer opportunities. I found a Lucky Dog adoption event just 7 minutes from my house. The signup process was really quick. How convenient!
Although Lucky Dog is based out of Arlington, they frequently host weekend adoption events all around the DC region. They rescue dogs from high-kill shelters, treat their medical needs, and place them with temporary foster homes while they search for forever families to match them with. Lucky Dog prides themselves on their matchmaking skills, placing their dogs with carefully vetted adoptive families that are perfect for them.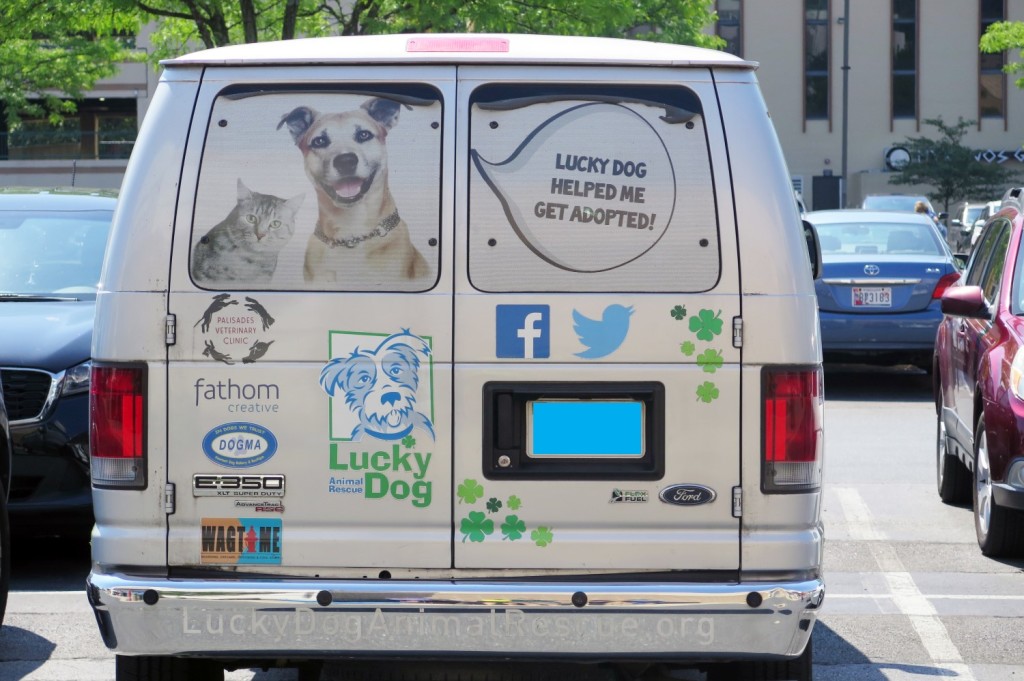 At 11 am on Sunday morning, I arrived at the Rockville Petco, signed in, and received a brisk orientation from a more experienced volunteer, an Event Coordinator. My job for the day was a Volunteer Handler; I would learn my rescue dog's bio, handle the leash, answer potential adopter questions, and keep the dog happy for the next several hours throughout the adoption event. If people had questions about fostering or adoption, I would send them to the informational tables outside. Some people had already gone through the pre-approval process, and others were stopping through on a whim.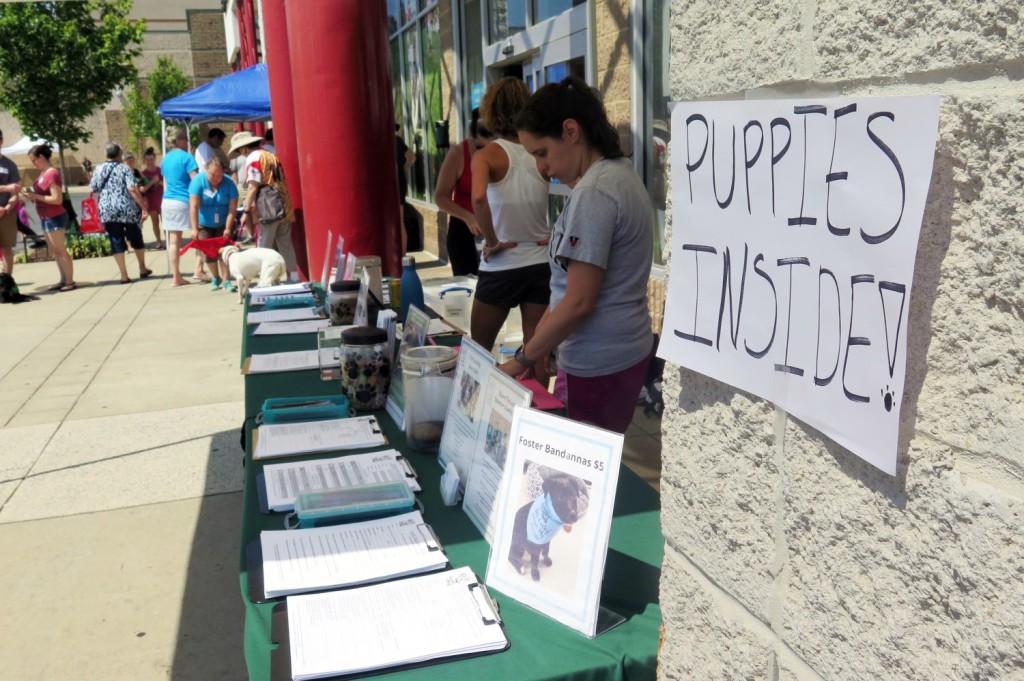 I was paired with Baloo, a 1-2 year old shepherd mix. He was a real cutie. My informational paper explained a little about his medical history and some behavioral comments from his temporary foster family. They said that Baloo is gentle, sweet, and loves belly rubs. Spot-on observations! During my entire service experience, I never once heard him bark. And he loved snuggles.
The day in question was hot. Outside were generous amounts of water bowls and baths for the dogs to stay cool in. Volunteers and their doggies huddled under canopy tents or hugged the side of the building. Like many others, I spent the majority of my time inside the air-conditioned Petco; I told myself that it was purely motivated by concern for Baloo's comfort, but really I also appreciated a break from the oppressive sun.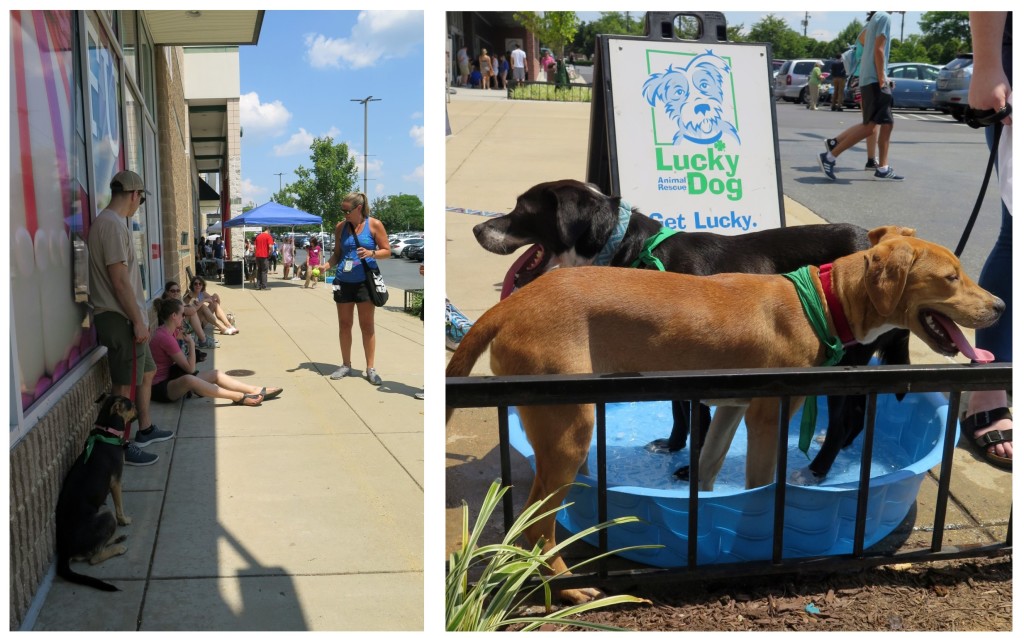 Adoption events are bustling, crowded fun! Everywhere you went were dogs being pet, playing, and getting their leashes tangled up together. It was one of the easiest volunteer experiences I have had; I leisurely spent my time walking around, hanging with Baloo on the floor, chatting with other volunteers, promoting Baloo to prospective families, and even sneaking a peak at the puppies section.
Baloo had been randomly assigned to me, but I became pretty emotionally attached very quickly. Although there were so many diverse types of dogs at this event, I became convinced that my doggie was the best one there. But although he was clearly a favorite of a few families that day, he didn't make the final cut for any of them. I felt indignant on his behalf; couldn't people see how amazing he was? A few fellow volunteers coyly mentioned that I could foster or adopt Baloo, but my housing doesn't allow animals.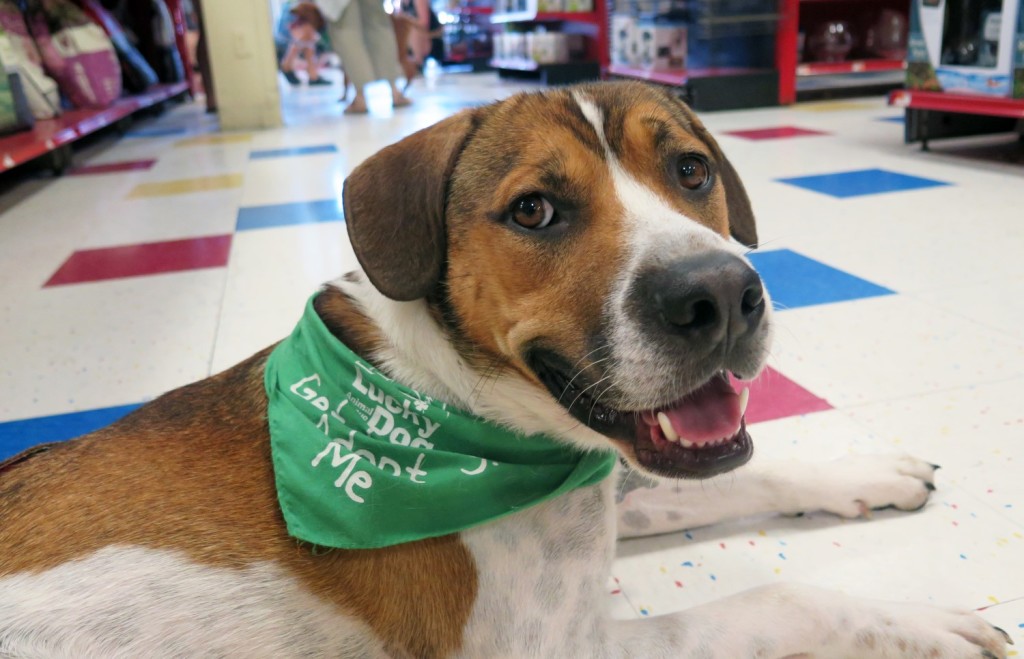 At 3:30pm, I said goodbye to Baloo and he returned to his foster placement, still without a permanent home. I was sad to see him go. I enjoyed my experience volunteering with Lucky Dog Animal Rescue. I got to meet both wonderful people and some wonderful dogs. It was rewarding yet stress-free "work," and it gave me a chance to meet a new community of animal lovers. As much as I love The Office, this had been the superior choice for a weekend activity!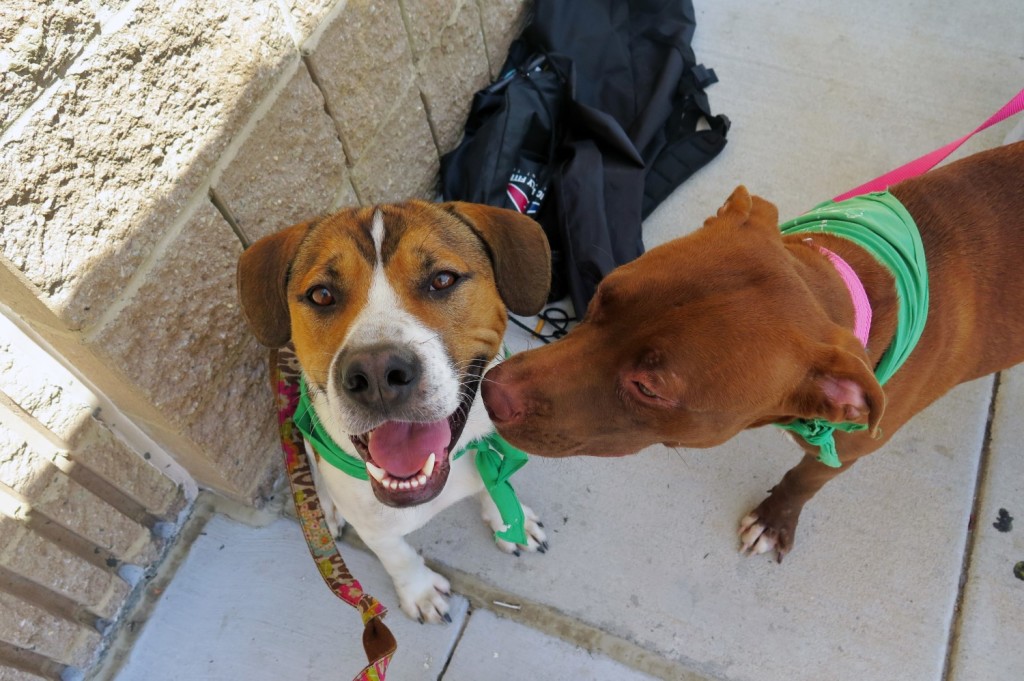 There were 68 dogs up for adoption this day, which is actually on the low end for Lucky Dog adoption events. Apparently some of their events have had up to 120 dogs! That means a big need for volunteers. There is a wide variety of volunteer opportunities at Lucky Dog that can accommodate just about any schedule or level of commitment.
In the week of the event that I volunteered, 27 Lucky Dogs (and 2 Lucky Cats) ended up getting adopted. A few weeks later I was delighted to learn that Baloo ended up getting adopted as well! I hope that he is giving his new family the same friendly cuddles that I got to enjoy during my brief time with him. If you are interested in adopting a dog in need of a home, you can also get started on their website.