The Catalogue has a new team member! We're very happy to welcome Julie von Foerster as our brand new Nonprofit Management Intern! She will be helping out our team with all aspects of our operations, including programming, development, and marketing. Please allow her to introduce herself: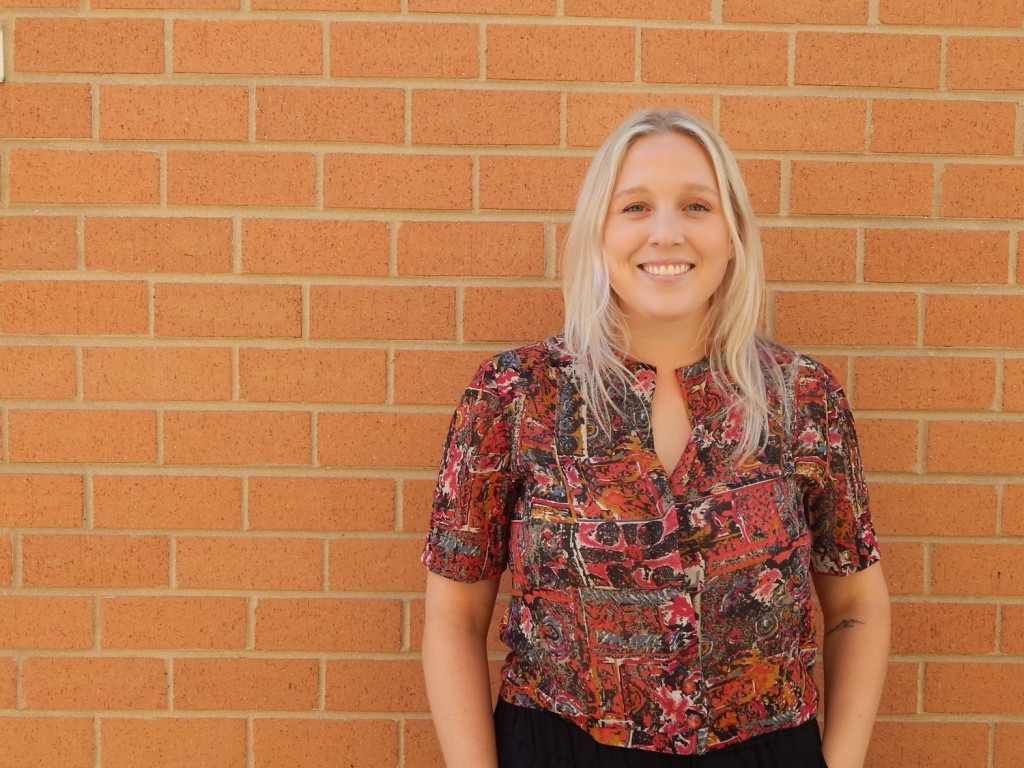 Tell us about yourself!
I'm a newcomer to D.C., having just moved to the city a month ago to start graduate school. I'm originally from Michigan, where I attended Michigan State University to study International Relations. Prior to my move, I was living in Detroit for 2 years and am proud to call it home. Living in a big city like D.C. is a new experience for me — getting used to taking the metro, learning to ride my bike through traffic, and meeting new people in a city where I knew only 2 people. So far, I'm loving it and I feel lucky to live in such a fun neighborhood on 14th street. I'm a full-time graduate student at George Washington University, studying International Development. My hope is to one day work at a nonprofit abroad.
What made you interested in joining the Catalogue?
When I came across the Catalogue in my search for internships, I knew right away it was what I was looking for. The mission of the Catalogue and the nonprofits it supports resonated with me. I have a passion for working within the nonprofit sector, so gaining experience in nonprofit management was the perfect fit. This passion comes from my desire to help those in need and give back to the communities that I live in. The internship listing stressed the importance of gaining real-life skills and professional development, not just filing paperwork or fetching coffee, which really stood out to me.
What experience have you had with nonprofits?
My experience with nonprofits started during my undergraduate career. I had my first internship at a nonprofit focused on education and improving literacy rates within Michigan, which was such a rewarding experience. The experience that made me realize that the nonprofit sector was my calling was my internship at a refugee center in Cape Town, South Africa. Meeting refugees from all over Africa opened my eyes to the vulnerable populations all over the world. From there, my interests have mostly been focused on working with refugee populations. Prior to this role, I worked as a case manager and volunteer coordinator at a refugee resettlement agency in Michigan. I also love to volunteer and am always looking for more nonprofit experience! My past volunteer experiences have been working with the International Institute of Metropolitan Detroit, Red Cross of Michigan, and with a Detroit city council member.
What are you looking forward to in this internship?
I'm looking forward to collaborating with the entire team at the Catalogue on different projects. I can already tell that they are a great team that works closely together and are passionate about the work they do. My projects will include providing support for our upcoming Community Changemakers event, working on our Learning Commons program, and helping our team promote this year's GivingTuesday campaign. I'm excited for this immersive experience into the nonprofit world of Greater Washington. I'm also very much looking forward to getting to know the nonprofits that we work with and learning more about their missions. I hope to be able to visit at least a few during my time here.
Tell us one fun fact about you!
If I could spend every day traveling, I would! I have been to 52 countries and am always looking to visit more. I have lived in Germany, South Africa, and Thailand — all different but rewarding experiences! The photo below was taken last year on a trip to Morocco, where I stayed overnight in the Sahara Desert.