The Catalogue is excited to welcome our new Nonprofit Management Intern, Zariah Tolman! Please allow her to introduce herself in this interview: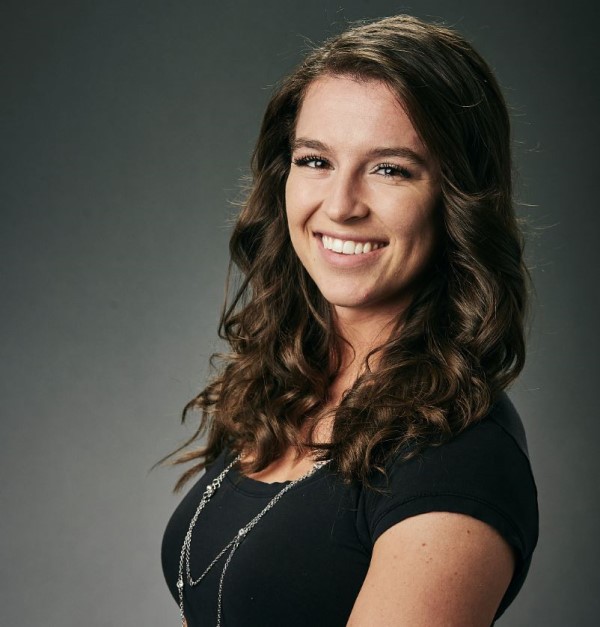 Tell us about yourself!
I am from a tiny town in Wyoming of only 50 people! I would drive twenty miles to my K-12 school each day. Attending Montana State University in the "big city" of Bozeman, Montana started out as a large challenge. The struggles I had growing up in rural Wyoming and trying to transition to college have greatly inspired my career interests: to address disparities that rural youth/teens experience!
I was a pre-med student at Montana State, double-majoring in Neuroscience and Biochemistry and double-minoring in Biomedical Engineering and Global Health! Over the course of college, I went from wanting to pursue medicine, to pursuing MD/PhD programs, to pursuing only grad school. I will be applying to Master's and PhD programs this fall to study Social/Behavioral Intervention, Community Health, or Global Health!
What made you interested in joining the Catalogue?
One of the experiences that has helped me realize I did not want to pursue medicine has been my journey in founding a nonprofit for rural youth/teens to help them be more connected to themselves and their communities. It started out as a side-project and has become the primary focus of my gap year! This experience has been influential in interesting me in the nonprofit sector as a whole.
Another life-changing experience I had was being awarded the Truman scholarship which, in addition to supporting graduate education, has a program called Summer Institute. The Trumans chose internships of choice from a massive list and luckily the Catalogue was number four on the list. After I read about the work that the Catalogue does, I knew I wanted to be a part of the team.
What experience have you had with nonprofits?
I have volunteered with several nonprofits, and then I am starting my own. There is Health Equity Circle which addresses health disparities across Montana using community organizing principles, we also work closely with the Area Health Education Center to take those principles and interprofessional education principles to rural Montana. Thrive in Bozeman coordinated a mentorship between myself and a high schooler. The Atlas Culture Foundation, founded by a Bozeman-ite, took me to Morocco to teach French to village children. I conducted research in Uganda through Love Volunteers, and currently coordinate donors to support Ugandan education through It Takes a Village. I am consistently amazed at how many people are working to improve the lives of others, and I think all of these experiences have encouraged me to pursue a career that can increase collaborations and networking between organizations to further create impact.
What are you looking forward to in this internship?
I am looking forward to so much! I am excited to learn more about how nonprofits work and how to create resources for nonprofits. This is also the first time I have been part of a professional team (vs a student-led campus organization), and I am looking forward to see how the team works together to accomplish their goals. I am also very grateful to learn more about effective story-telling. I learned over 3 years of molecular research and research in Uganda that even if you have compelling statistics, the way to truly reach people, garner support, and create empathy is through story-telling. The story-telling will also help me get to know the incredible work partners are doing, which will help me to be inspired!
What do you like to do in your spare time?
I love to adventure, which manifests itself in motorcycling (always wearing a helmet, of course, as I whip around on my R6), snowboarding, pole-vaulting (I've gotten to coach high schoolers the last two years which was amazing), cliff jumping, camping (I was in Yosemite National Park for spring break with my boyfriend when California began to shut down from the pandemic), trail-running, travelling, you name it!