When I got my first job out of college and started to get to know my coworkers, I shared a bit about my college journey. So many people told me that I need to share more to inspire others and to change the way people think about teen parents. Nearly 20 years later, my book Pregnant Girl: A story of teen motherhood, college, and creating a better future for young families is being released by Beacon Press on May 4th.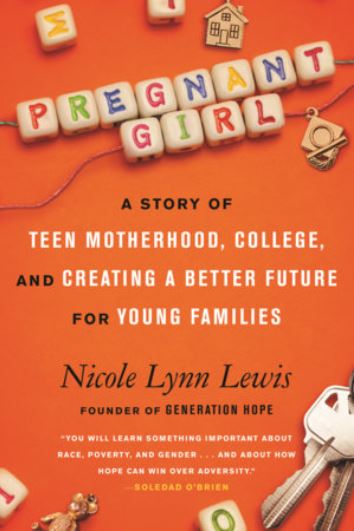 Part memoir, and written as an urgent call to action, Pregnant Girl explores how we can better support young families so they can thrive and how the intersectionality of race, gender, and poverty impacts our lack of support for young parents. In it, I also reflect on my own experiences as a Black mother and college student fighting for opportunities for my family. The book presents the possibility of a different future for teen parents – one of success and stability – in the midst of the dire statistics that dominate the national conversation.
I also tell the story of how Generation Hope, the nonprofit I founded in 2010 and later included in the Catalogue for Philanthropy in 2014 and 2019, came to be. I share our philosophy and approach to helping young parents succeed, and I talk about the dearth of funding for organizations led by people of color. As a Black woman and nonprofit CEO, I'm often called a unicorn, because this combination is too rare in this sector – less than 10% of nonprofit leaders are people of color. A further differentiator is the fact that I have lived the mission of my organization as a former teen mom and college graduate. This background and lived experience have aided me in leading and growing Generation Hope over the past decade by informing our mission and the whole-family work we do every day to help more teen parents earn their college degrees while also preparing their children for kindergarten success.
One of my main motivations in writing Pregnant Girl was taking steps to ensure that my story, both as a teen parent in college and, in subsequent years, as a Black woman leading a direct service and advocacy nonprofit, is no longer a rarity. Fewer than 2% of teen parents earn their college degrees before they turn 30, and nonprofit organizations led by Black women receive less than 1% of foundation giving. These statistics point to broad systemic changes needed in higher education (Which students do we deem "college material" and worthy of support? Who was our higher ed system designed to serve?) and in the ongoing racial inequality that permeates all industries, including philanthropy.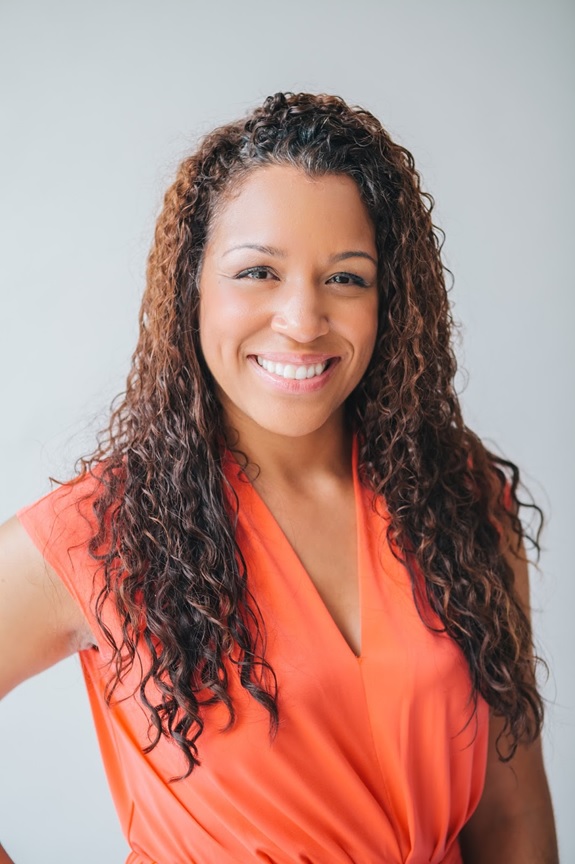 One of the most powerful tools we have is our stories. In Pregnant Girl, I share stories – mine, and the stories of the young parents we work with at Generation hope – in order to shed light on populations that are too often overlooked and rendered invisible. For too long, the stories that have dominated the issue of teen pregnancy – and more broadly race, poverty, single mothers, etc. – have been negative, damaging, and inaccurate. At Generation Hope, our work is directly informed by the tremendous assets and needs of the families with whom we work, underscoring the different kinds of stories it is possible to tell about teen parents and their families. Our impact and our families' triumphs have been clear, proving that the future we wish to see is not an impossible dream.
I hope you will join us in telling a new story about young families. You can pre-order Pregnant Girl here, join us for our spring events for an in-depth book discussion and a celebration of our graduates, and/or continue the conversation with me on Twitter. We can all play a role in removing obstacles to opportunity, reimagining our educational systems as places that truly fulfill their promise of mobility and success for all students, and changing philanthropy to invest in leaders and solutions that will truly address racial disparities.
Early praise for Pregnant Girl:
"Reading this book, you will learn something important about race, poverty, and gender and how they play a role in teen pregnancy. And you will learn something about how hope can win over adversity."
- Soledad O?Brien, award-winning documentarian, journalist, speaker, author and philanthropist
"Pregnant Girl is not just a powerful memoir; it's an empowering guide for all of us. Nicole Lynn Lewis shows us that all our journeys matter, and the beauty of those journeys is not just the destination but the lessons of the path. I would highly recommend this book to all."
- Wes Moore, author of The Other Wes Moore, CEO of Robin Hood Foundation
"Makes a compelling case for the multifaceted approach that is necessary to ensure that all young people – particularly our youth of color and young parents – are able to make the choice to pursue a college education, earn a degree, and lead thriving lives…It is an approach that is deeply rooted in the belief and call to action that is core to this book – that all young people are worthy of an education, worthy of resources and opportunity, and worthy of our every effort to help them reach their potential and soar."
- Dr. John King, 10th US Secretary of Education under President Obama