2022-23 Catalogue Class
Congratulations!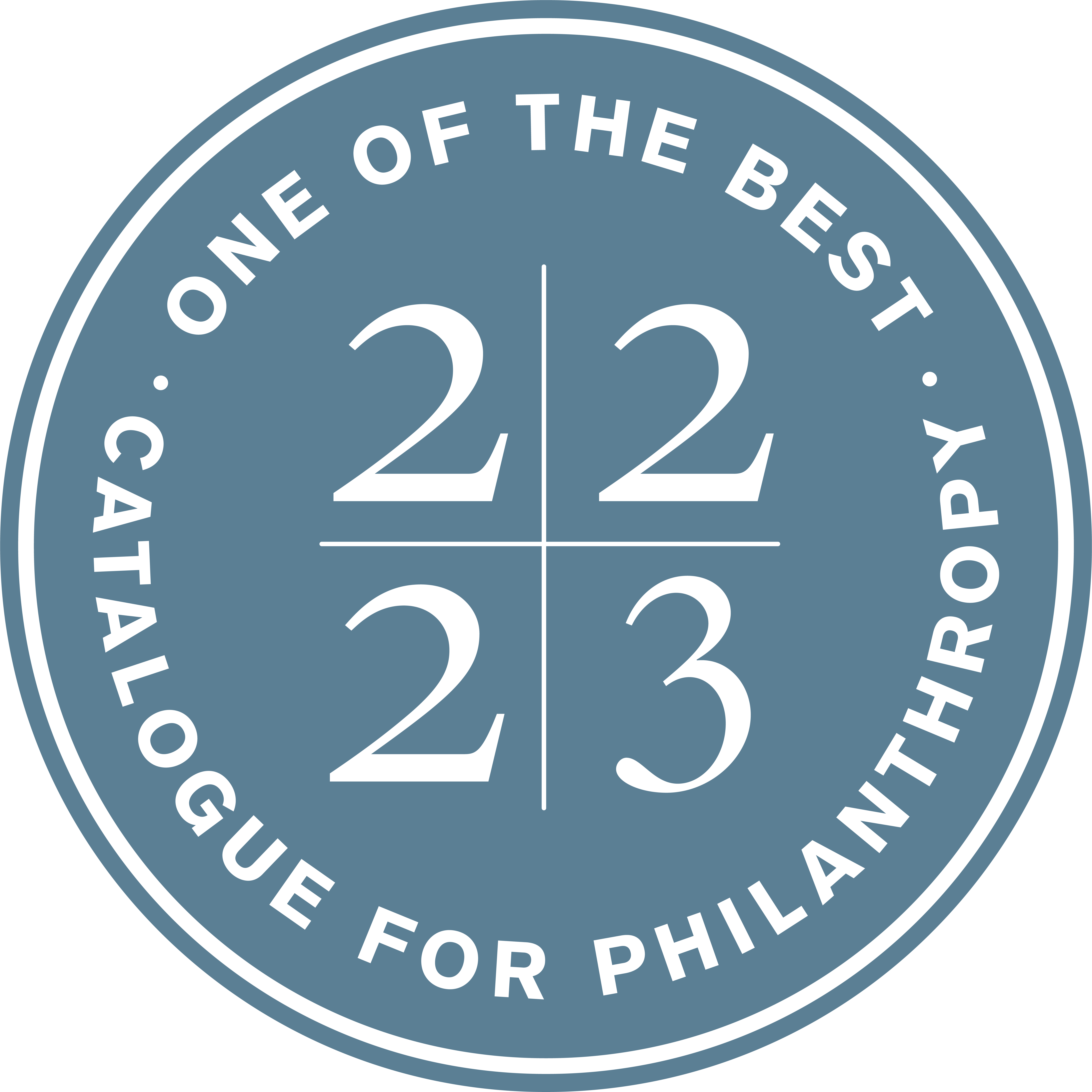 The Catalogue for Philanthropy: Greater Washington is proud to announce the Class of 2022-23, our 20th class of nonprofit partners! Each of these nonprofits has been chosen, from a competitive applicant pool, as a critical local nonprofit in the region.
The organizations listed below have successfully been chosen after a rigorous application and selection process, conducted by a team of 170+ volunteer community advocates from local foundations, peer nonprofits, and the community. Let these organizations know that you are proud of their achievements: congratulate them with a "shout out" on social media, send them an email, or support their work.
Add your name to our mailing list
Adding your name to our list will ensure that you receive a complimentary
copy of the Catalogue when it is released in November 2022.
Print Catalogue

CULTURE
Performing, Literary & Visual Arts
Anacostia Playhouse
Art Enables
The Theatre Lab School of the Dramatic Arts
Washington Bach Consort

Youth & Community Arts
Artivate, Inc.
Capitol Hill Arts Workshop
East of the River Steelband
Justice Arts Coalition
Life Pieces to Masterpieces
Shout Mouse Press

EDUCATION
Mentorship & College Access
Capital Partners for Education
Dream Project
Legacy Farms
The Posse Foundation

Youth Education & Enrichment
Access Youth, Inc.
Beacon House
Child and Family Network Centers
Community Services Foundation
Live It Learn It
Mikva Challenge DC
StoryBook Treasures
Washington Urban Debate League

HUMAN SERVICES
Basic Needs, Food, & Housing
Bridges to Independence
Crossroads Community Food Network
Food for Others
Good Shepherd Housing and Family Services
Loudoun Cares
Mobile Hope
The National Reentry Network for Returning Citizens

Children, Youth, & Families
Foster and Adoptive Parent Advocacy Center
Friends of Fort Dupont Ice Arena
GOODProjects
Healthy Babies Project, Inc.
Hope House
Jennifer Bush-Lawson Foundation
Jubilee JumpStart
KEEN Greater DC
Kindred
LIFT-DC
My Sister's Place
Platform of Hope
Prince George's Child Resource Center
Real Food for Kids
SCAN of Northern Virginia
The Arc of Northern Virginia

Community & Civic Engagement
DCTV - Public Access Corporation of DC
District Bridges
Multicultural Community Service
The DC Center for the LGBT Community
Washington Area Bicyclist Association
Youth Activism Project

Women & Girls
Generation Hope
Jewish Coalition Against Domestic Abuse
Mamatoto Village
Mother's Outreach Network
Suited for Change
YWCA National Capital Area

Health, Wellness, & Senior Services
Community Advocates for Family and Youth
Community Reach of Montgomery County
Heart to Hand, Inc.
Loudoun Volunteer Caregivers
Mercy Health Clinic
NAMI Northern Virginia
NOVA ScriptsCentral
Our Minds Matter
Parkinson Foundation of the National Capital Area
People Animals Love, Inc.
Rock Recovery
The Grassroot Project

Immigrant & Refugee Services
Homes Not Borders
One Journey
Tahirih Justice Center

Legal Services & Justice Programs
Alliance of Concerned Men
Council for Court Excellence
DC Volunteer Lawyers Project
Tzedek DC

Life Skills, Training & Employment
AfriThrive Inc
Byte Back
Capital Area Asset Building Corporation
Juanita C. Grant Foundation Inc.
Mission of Love Charities, Inc.
Sunflower Bakery
Together We Bake

NATURE
Environment & Animal Services
Common Good City Farm
Homeless Animals Rescue Team
Potomac Riverkeeper Network
Prince William Conservation Alliance


Web Re-Featured Nonprofits
Culture
Performing, Literary & Visual Arts
Docs In Progress
The Art League
Washington Improv Theater
EDUCATION
Adult Literacy & Learning
Samaritan Ministry of Greater Washington
Washington Literacy Center
Mentorship & College Access
CollegeTracks
Youth Education & Enrichment
Asian American LEAD
Bishop John T. Walker School for Boys
City Kids Wilderness Project
DC Special Education Cooperative
Do the Write Thing Foundation of DC
Everybody Wins DC
Falls Church-McLean Children's Center
Little Friends for Peace
One Common Unity
Resources to Inspire Students and Educators
Story Tapestries
The House, Inc.
HUMAN SERVICES
Basic Needs, Food, & Housing
Mi Casa
Nick's Place
Open Arms Housing
Stepping Stones Shelter
Health, Wellness, & Senior Services
Hope Connections for Cancer Support
Insight Memory Care Center
Children, Youth, & Families
Best Buddies Capital Region
Special Olympics District of Columbia
Community & Civic Engagement
Fund for Investigative Journalism
Legal Services & Justice Programs
Protect Our Defenders
NATURE
Environment & Animal Services
Alice Ferguson Foundation
Lucky Dog Animal Rescue
Growth Partners over $4 Million Budgets

Arlington Partnership for Affordable Housing
Ayuda
Capital Area Immigrants' Rights Coalition
DC Greens
DC SAFE
Jubilee Housing
Legal Aid Society of the District of Columbia
Manna Food Center
Mobile Medical Care, Inc.
Neighborhood Legal Services Program of the District of Columbia
Seabury Resources for Aging