by Rosie Aquila, Iona Senior Services
Iona's Farm-to-Table program has been "greening" the community for more than three years. Now, we're turning our attention to our backyard.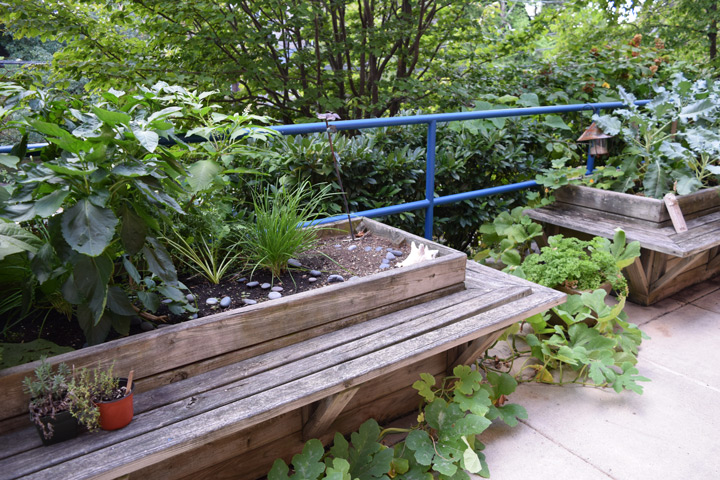 Last year, Iona's Food Access Coordinator Ashlea Steiner had an idea: what if we could encourage sustainable and green food practices right here at Iona?
Ashlea was inspired by her experience running our Farm-to-Table program, which gleans fresh and local produce from DC farmer's markets that would otherwise be discarded, and distributes it to older adults for free.
Ashlea's vision was to restore the raised beds outside Iona's Wellness & Arts Center in Tenleytown. She wanted to engage the participants in the adult day health program in creating the garden and in harvesting and eating the produce. "When I saw that we had garden beds at Iona that weren't being used, I thought, 'This is a great thing I can take on,'" says Ashlea.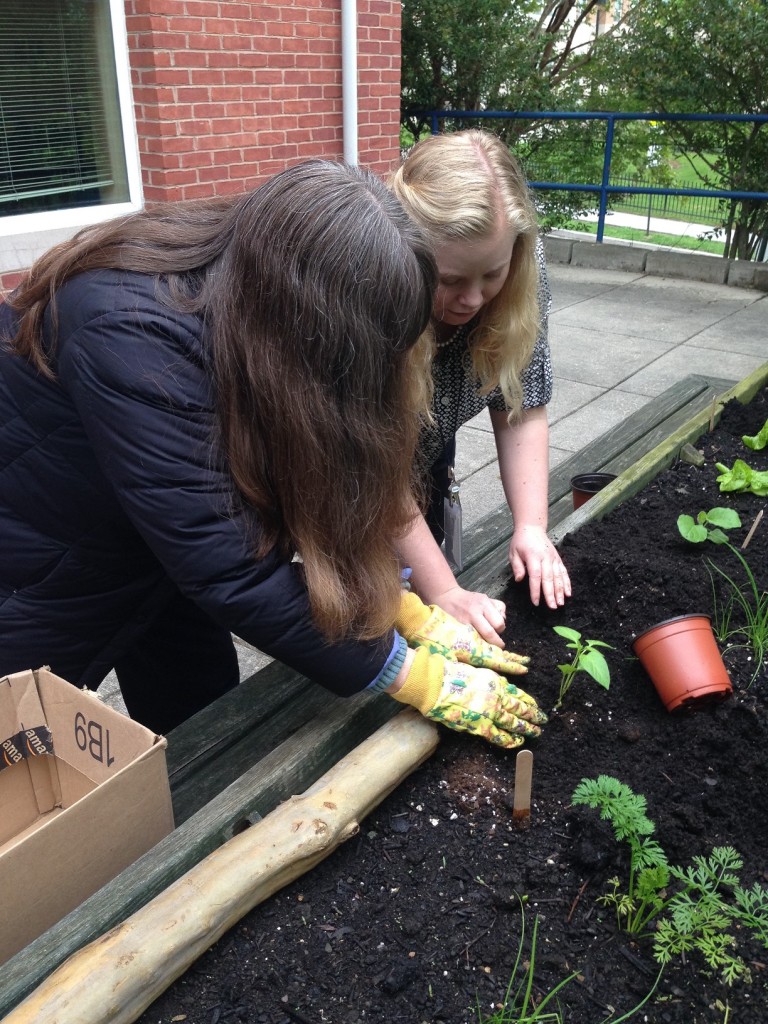 For the first year, participants helped plant seedlings that grew in our sunny windowsills throughout Iona's office space. Ashlea then transferred the baby plants to the raised beds (dubbed Iona's Wellness Gardens). Throughout the summer and early fall, participants enjoyed a bountiful harvest of cucumbers, beans, pumpkins, tomatoes, basil, carrots, chives, eggplant, bell peppers, lettuce, broccolini, kohlrabi, parsley, mint, and beets.
Ashlea also distributed produce at Iona's Farmer's Markets, which are held at Iona's Active Wellness Program at St. Alban's and Regency House, the only public housing for older adults in Ward 3. Our programming also expanded to include food demonstrations and nutrition education with the homegrown vegetables and herbs.
After last year's success, Ashlea was determined to further Iona's greening efforts. So, she turned to the land itself. "Last year, we needed to add nutrients to the raised beds because they had been dormant for a while," explains Ashlea. "So, I bought a whole bunch of compost. But, it's expensive! I thought, 'We could be making our own.'"
With help from some friends of Iona, who compost at their home, we built compost bins at Iona and began collecting food waste and paper trimmings from our office. Today, we have 50 gallons of dark, moist, and nutritious compost for the Wellness Gardens. "I will not have to buy any compost this year," says Ashlea. "We've saved money, and, best of all, it's Iona's own waste."
Also new to this year is our foray into aquaponics. In this system, waste produced by fish supplies nutrients for plants grown on top of the water (without soil). In turn, the plants purify the water. Many larger aquaponics systems harvest both the produce and the fish. However, at Iona, we'll have a goldfish tank for participants to enjoy. "We've wanted a fish tank for a while," says Ashlea. "Because it's aquaponics, the tank will be easier to clean. And, we'll be getting the added bonus of fresh herbs growing on top."
While these changes at Iona might seem like small efforts, Ashlea believes they can have lasting effects.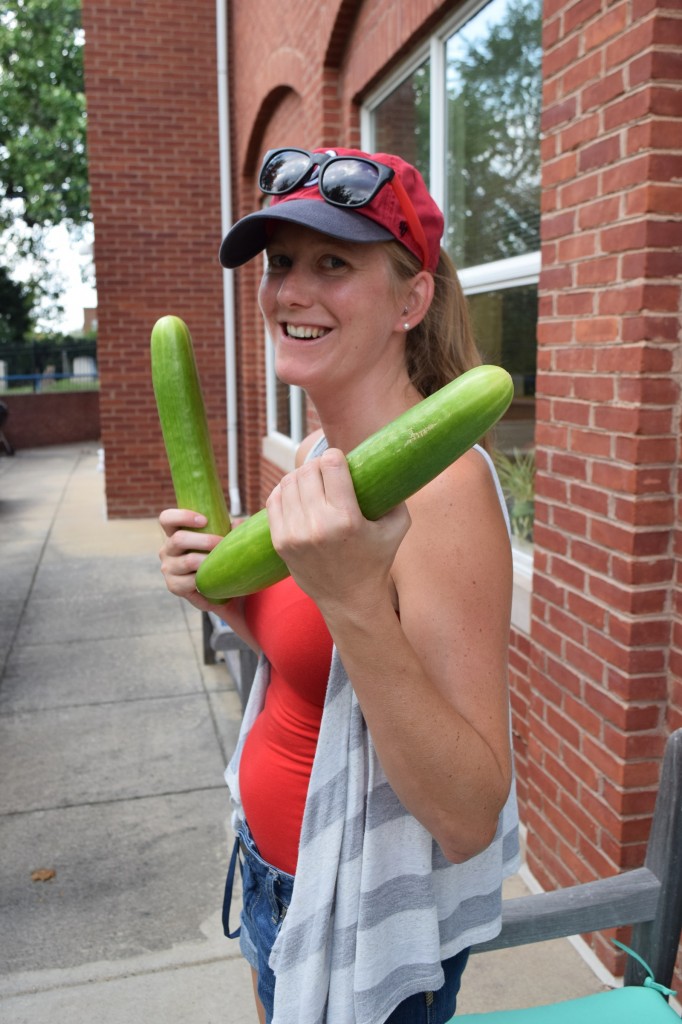 Over the last year, for instance, she's noticed more and more people at Iona asking her questions about growing plants or starting their own composts at home. "They're able to see an example of it at Iona, and then apply it to their own lives," says Ashlea. "We're really spreading this idea of food sustainability. How many senior centers can say that?"
To learn more about food sustainability and volunteer with Iona's team, contact our Volunteer Coordinator at volunteer@iona.org.