by Allison Colby,Interim Executive Director, Culmore Clinic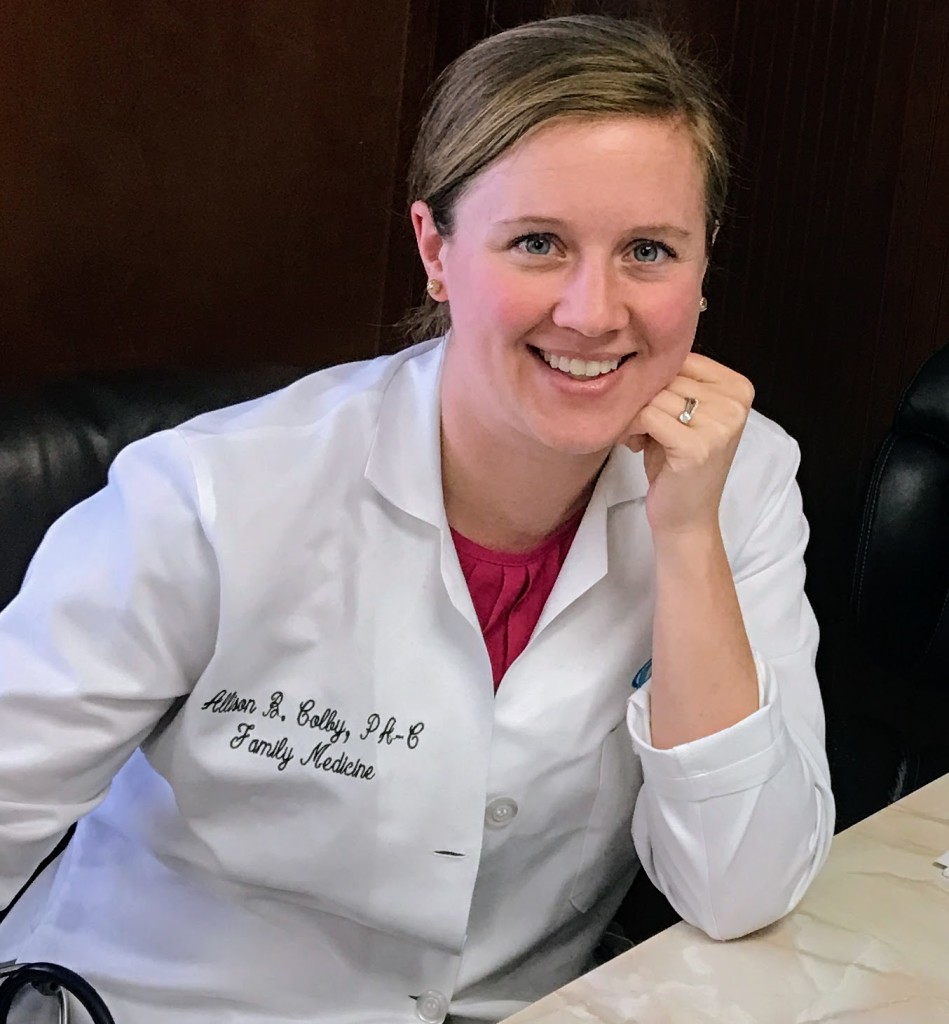 Access to healthcare continues to be a crisis. An estimated 50,000 people are still uninsured in Fairfax County, Virginia, alone. Barriers to accessing medical care are legion. Affordability, language, and documentation are just a few examples. Dedicated individuals and congregations thought something should be done. In 2007, they opened Culmore Clinic.
Culmore Clinic is a 501c-3, non-profit healthcare clinic serving low-income adults in the Bailey's Crossroads community at little to no cost. Supported by a diverse group of interfaith volunteers, healthcare providers, and donors, Culmore Clinic offers compassionate medical care, counseling services as well as specialty referrals. Their commitment to care for all is displayed with their top-notch medical interpretation services to ensure effective treatment to the culturally diverse community in which they work. Volunteers founded The Clinic in 2007 and to this day it is still significantly volunteer run, allowing more resources to go toward patient care.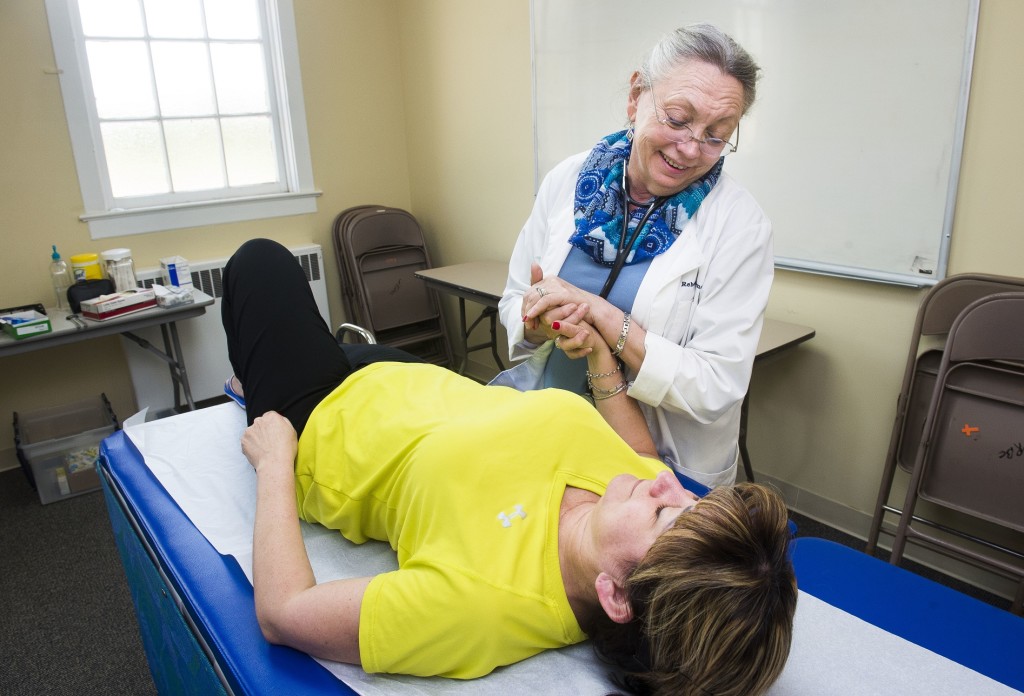 I was drawn to The Clinic because of its unique and meaningful mission and am impressed by the way it is lived out in daily practice. Culmore Clinic is, at it's core, an interfaith compassionate health care center. By naming and claiming these words in our mission it ensures that all will be treated with respect, diversity will be celebrated, and care will be patient centered and culturally competent. Personally, I come from a family rooted in faith and have been drawn to serving those who may have been overlooked. I value not only tolerance but true collaboration between faith groups and cultures to enrich the lives of the entire community. The Clinic does not just provide healthcare, it is a neighborhood beacon. A safe haven for all. A forum for dialogue and catalyst for change. This is why I serve here.
Success for us is when the care and resources we have worked hard to establish, meet the needs of the community we serve. We are far from "doing it all" but when we are able to connect patients with the services they need, in an otherwise expensive and confusing system, we are successfully serving our community. This matching of need with relief can take many forms at The Clinic.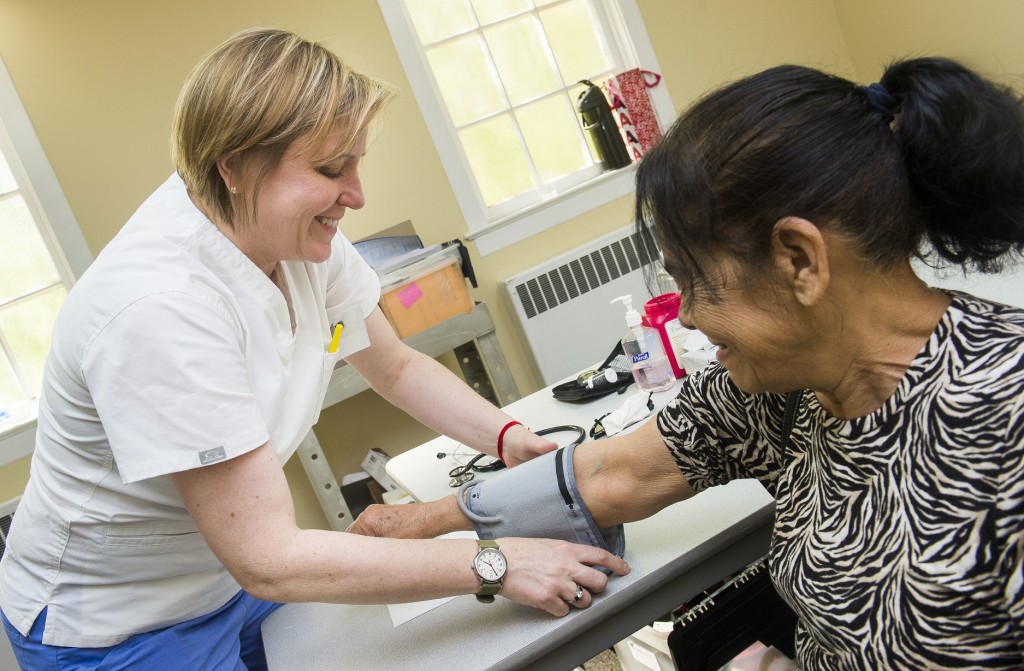 Some days it means we are able to send a female patient for a free mammogram and prevent breast cancer. Some days it means we are able to help a patient navigate the pharmacy system and teach him how to use insulin for the first time. Success at The Clinic can take the form of countless volunteer hours spent making sure that a necessary surgery will be possible and affordable. It can mean connecting a patient with established programs in the county for much needed case management and housing support. Impacts, both large and small are the success stories that keep us pushing forward.
We are in the "business" of providing accessible, quality healthcare to all, but we certainly cannot do it alone. Our best days happen when we partner with neighboring organizations to provide an even more comprehensive network of support. For example, the generous Food Pantry volunteers, on site from Columbia Baptist Church @ Crossroads, have taken to providing our patients with seasonal fresh produce, in addition to assisting with nutrition bags at our Diabetes Group Visits. We have "great days" that involve visits from members of a local retirement community who set up our exam rooms and deliver dental care packages. Our partners in diagnostic and lab testing continue to provide us with free and reduced services to meet our busiest of great days! Culmore Clinic is committed to using resources wisely and putting all we can back into improving delivery of care. With partnerships like these, we are able to provide even more great days for our patients to come.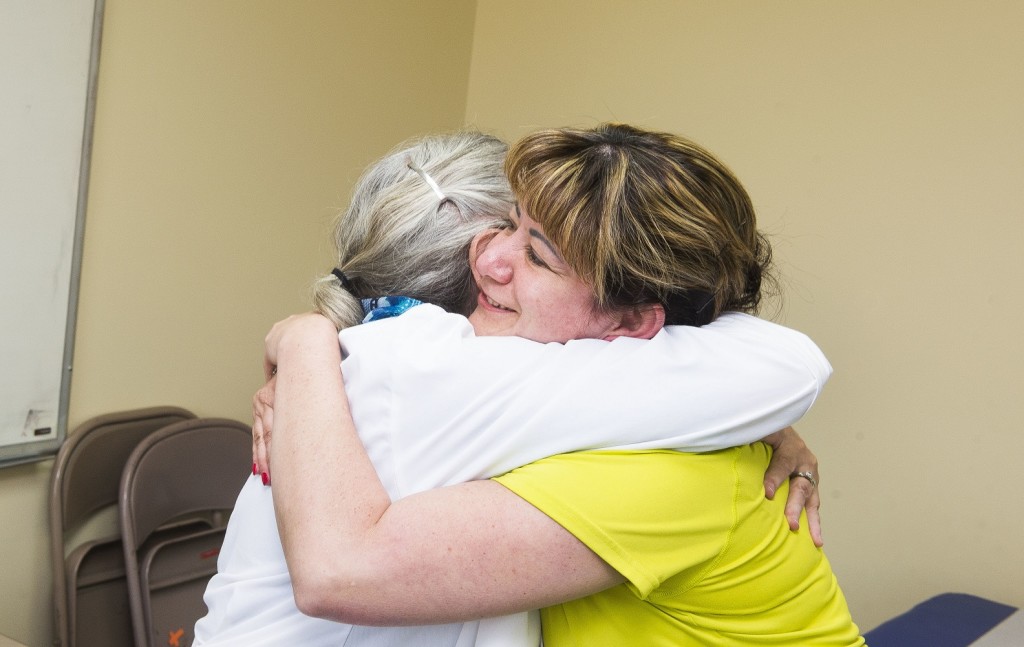 I invite you to check out our website at www.culmoreclinic.org where you can find more about our volunteer opportunities. We're always looking for RNs, healthcare providers, and those with administrative, data collection and interpreter knowledge. Be sure to sign up for our newsletter too where we send out updates on Open House events where you can take a tour of The Clinic. Also, we encourage you to spread the word about Culmore Clinic to your doctors and healthcare professionals as we are always looking to expand our specialty referral network.