by Emma Boel, City Blossoms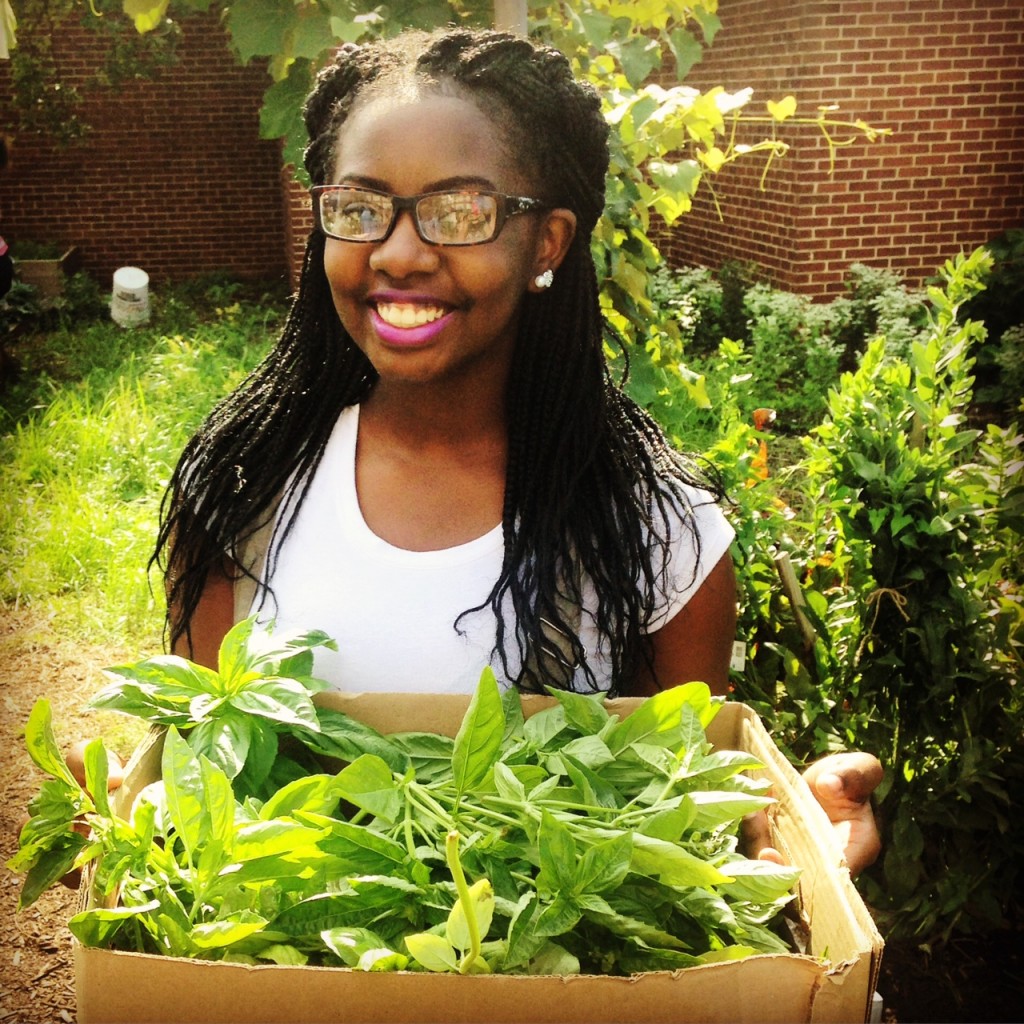 City Blossoms is a nonprofit dedicated to fostering healthy, diverse communities by developing creative, kid-driven green spaces and innovative resources.
Working out of Washington DC as its home base, City Blossoms innovates new resources and techniques in urban, educational gardening and youth empowerment. City Blossoms facilitates local empowerment within predominantly black and Latino populations by partnering with schools and organizations, maintaining Community Green Spaces, and offering tools and trainings to educators and community leaders. Their holistic approach incorporates art, gardens, science, cooking, healthy living, and community building into one joyful and educational experience for people of all ages.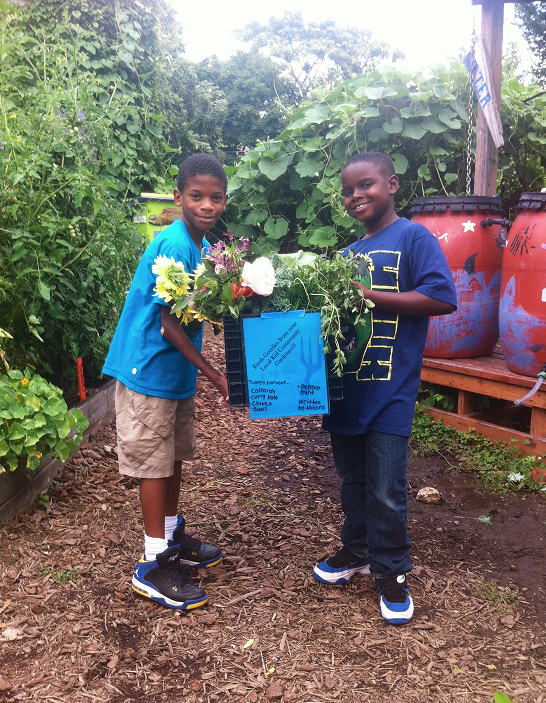 The nonprofit reached a total of 3,500 students at its gardens in 2016, and boasted 300 hours of free programming at its two community green spaces in the same year. Washingtonians rave about the results. One garden parent, a city native, insists, "Programs like City Blossoms are absolutely vital to the youth of DC."
This impactful work has recently resulted in an exciting new outcome: City Blossoms just printed a cookbook.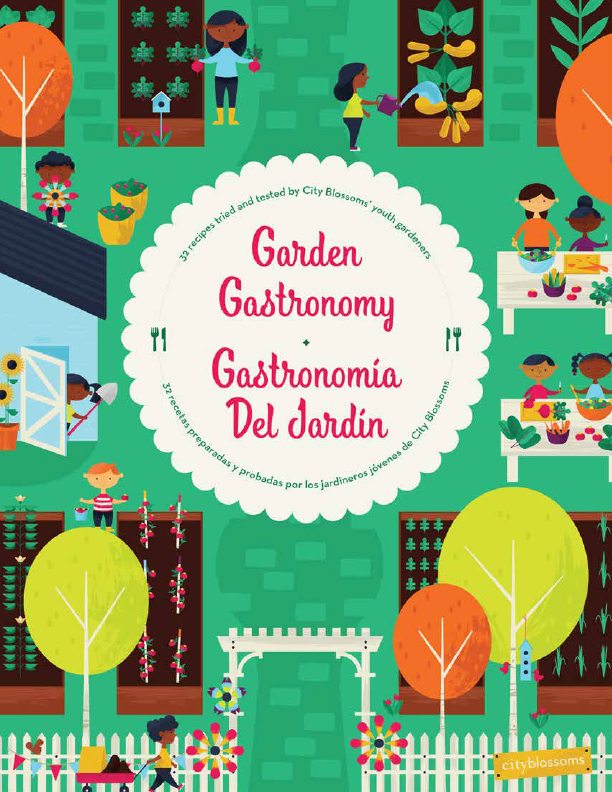 Garden Gastronomy, Gastronomia del Jardin is a vibrant collection of bilingual recipes designed to help children become enthusiastic and healthy chefs. Perfect for the educator, parent, or veggie enthusiast interested in sharing the joy of cooking with kids, this artfully constructed book is full of colorful photographer and cheerful illustration to make it an appealing treat for readers of all ages. The book includes 32 bilingual garden recipes, guidance on cooking seasonally with local produce, and tips for preparing food with kids.
The recipes include snacks and dishes like Sunflower Seed Pesto, Strawberry Mint Salad, and Garden Ramen. It's a valuable product in-and-of-itself, however, the book's most important feature may be its local roots.
Every recipe has been made time and time again by thousands of little hands. Every dish comes with the approval of young DC gardeners, who have built this book in the same way they have built their gardens: themselves. City Blossoms wrote and published the book after testing and tasting each recipe in the gardens with young chefs. They hope it will reach educators, gardeners, parents, and food justice activists. They hope it will find readership around the country. However, they know that these dishes have already made their way into the homes of the children who provided the energy for its creation, and that feels like a great start.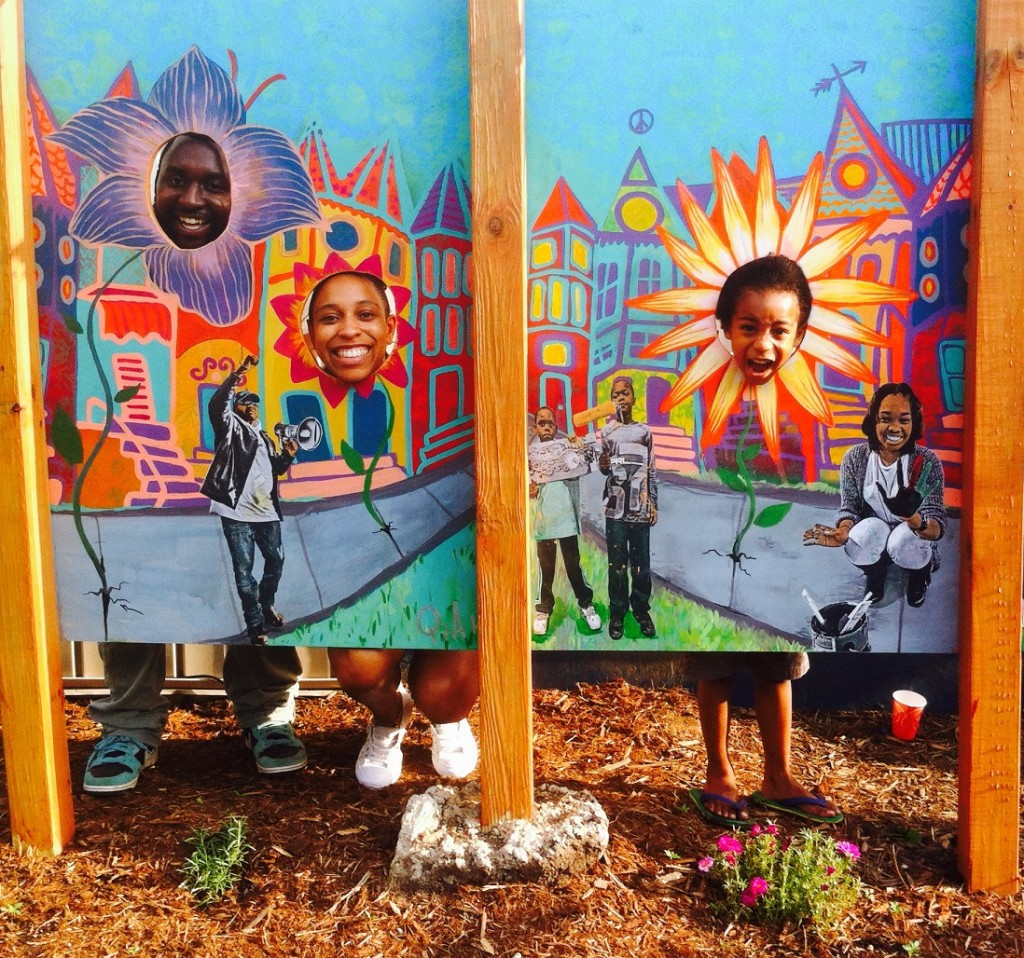 The best days at City Blossoms are those full of community. We love to have volunteers at our garden work days, participants in our Open Time programming, and visitors at our public Community Green Spaces. To buy a copy of the cookbook, to connect with us, or to become a member of our essential team of donors and partners, visit our website at cityblossoms.org.