by Erica Ginsberg, Executive Director, Docs In Progress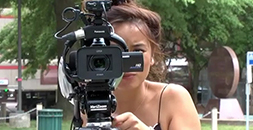 Everyone has a story, and almost everyone has the potential to tell those stories through a tool you probably have in your back pocket or purse. Documentary video production has expanded enormously in the past decade with reduced costs of technology and the ease of sharing video. Yet simply having access to tools to make and share videos does not automatically make one a great storyteller. That is where Docs In Progress comes in. Our mission is to give individuals the tools to tell stories through documentary film to educate, inspire, and transform the way people view their world.
Our programs started in 2004 when we started organizing "docs-in-progress" screenings so local documentary filmmakers could get feedback on their films when they were at the "rough cut" stage. It was a way to help filmmakers step back from projects they've been living with for so long — often years — in production and editing, and see their films with new eyes by hearing what audiences thought was working really well and where the storytelling lagged or was confusing. While we presumed these screenings would attract other filmmakers, we were pleasantly surprised to see other folks coming as well, including people who were interested in the topics of the films and those who were experts on those topics.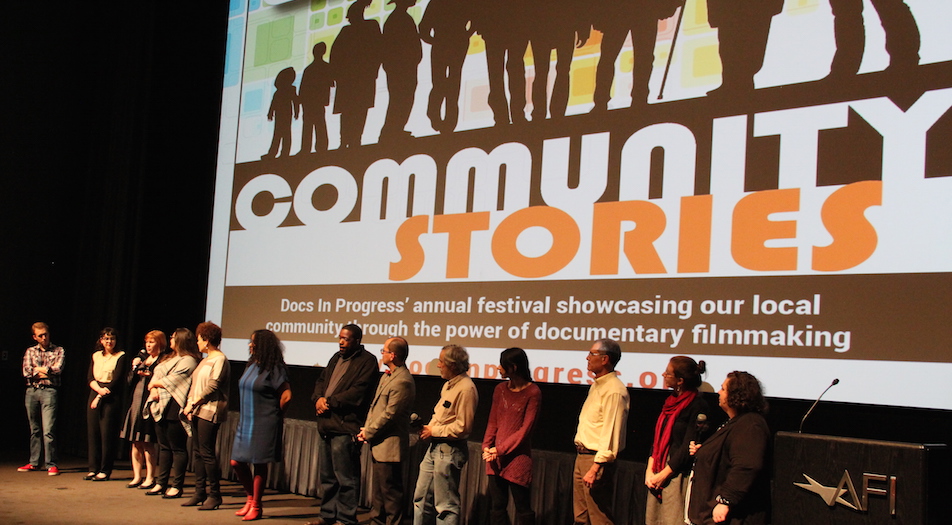 We became a nonprofit in 2008, and increased our programming to include programs for filmmakers to share and discuss works which might be at an even earlier stage, as well as training classes and professional development workshops in all aspects of documentary filmmaking for both adults and youth. Since then, we have expanded to offer an array of filmmaker services (fiscal sponsorship, fellowship programs, and a residency) and an annual Community Stories Film Festival which showcases short documentaries produced by our students and others about local stories from across the Washington DC Metro area. We have also worked to foster professional development for nonprofit organizations in the areas of video communications through seminars and workshops.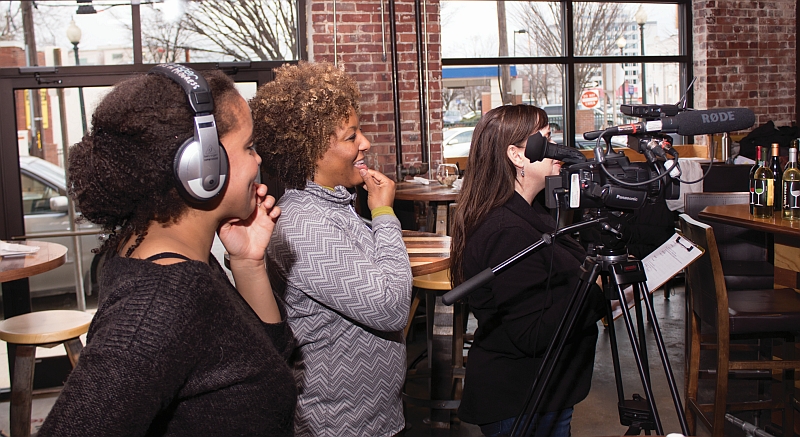 Audio-visual storytelling used to be the domain of filmmakers who went to film school or spent years apprenticing to develop their craft mastering expensive and complicated cameras, sound recording devices, and editing systems. Now all of these tools are much more accessible through low-priced cameras, high quality imaging on our phones, and editing systems on our computers. However, technology is just a means to an end. Good storytelling is still at the core. While we have embraced the reality that many people have stories to tell without the time or money to dedicate to film school or apprenticeship, we still want to arm them with the skills and community to be able to develop those stories to their fullest potential.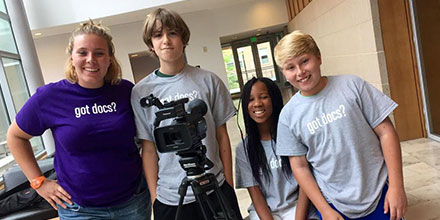 Success is all relative. I quit a comfortable job in the federal government to devote myself full-time to Docs In Progress back in 2009. Many people thought I was bonkers to go into the great unknown of a start-up arts organization in the midst of the worst economy since the Great Depression. And I probably was. The early years of Docs In Progress were very hard, but it made us scrappy and determined to ensure that we had a good mix of income streams – grants, individuals, and earned revenue from our programs.
After a few years, we began to receive grants from local, regional, and national sources, including the Morris and Gwendolyn Cafritz Foundation, the Academy of Motion Picture Arts and Sciences, and the National Endowment for the Arts. Being accepted into the Catalogue for Philanthropy convinced me that we could continue through the long haul.
I would still consider Docs In Progress a "small but mighty" nonprofit. Last year, more than 1000 people participated in our programs. People are often surprised to learn that our staff consists of only me and two part-time staff. A cadre of talented teaching artists and an enthusiastic board of has helped us continue to grow. Seeing the impact we were making on the field and being a part of fostering what has become the third largest non-fiction filmmaking region in the country (after New York and Los Angeles) has been what has kept us going, even as we want to keep building our capacity.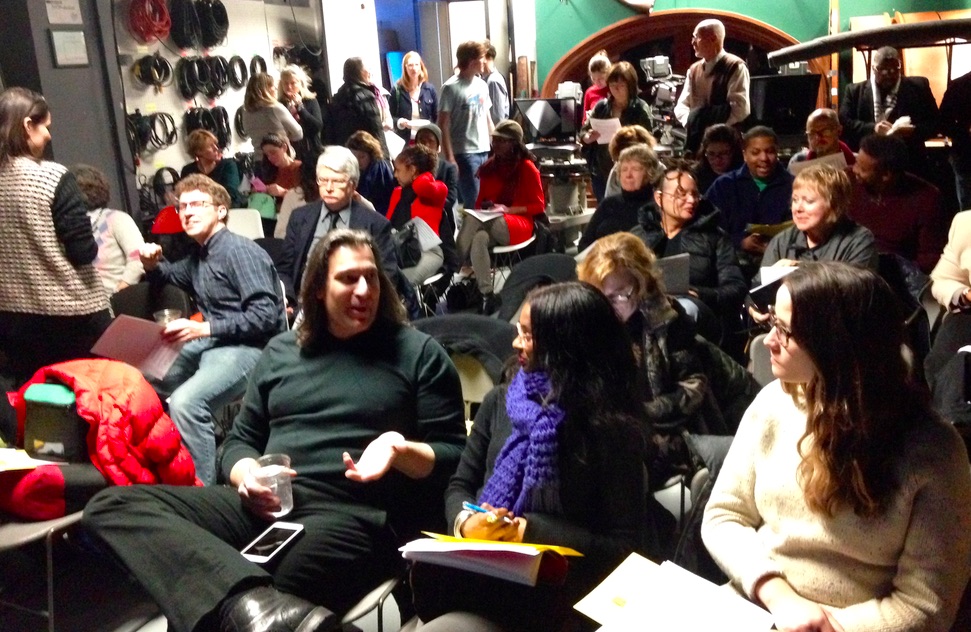 I am inspired every day by the folks in our community. Yes there are the films which have seen traditional markers of success. Let The Fire Burn, The Lost Dream, Fate of a Salesman, The Legend of Cool "Disco" Dan, and City of Trees all screened on public television. Indivisible has been playing at film festivals and community screenings across the country, building dialogue about immigration policy. There are some incredible films coming down the pike which deal with just about every social issue you can imagine — labor issues, autism, water pollution, human rights, and the state of our divisive politics. There are also some humorous films which go against the grain that documentaries are all doom and gloom, asking us to reflect even as we laugh.
Even as I feel proud of these successes, I also see success in the confident smile of a shy 13-year-old at the Community Stories Festival after answering questions from an audience of strangers about a film he helped create in our summer camp. I have witnessed the "a-ha moment" a first-time filmmaker experiences when she moves from being creatively stuck to figuring out a solution to the structure of their film. I feel it when I learn that two filmmakers met at one of our roundtables and decided to collaborate on a new project together. I notice it when someone who didn't think he was all that important becomes a rock star to the audience watching his life unfold on the big screen. In a world where we are asked so many times to provide measurable outcomes, sometimes it is these small observations which remind me why Docs In Progress exists.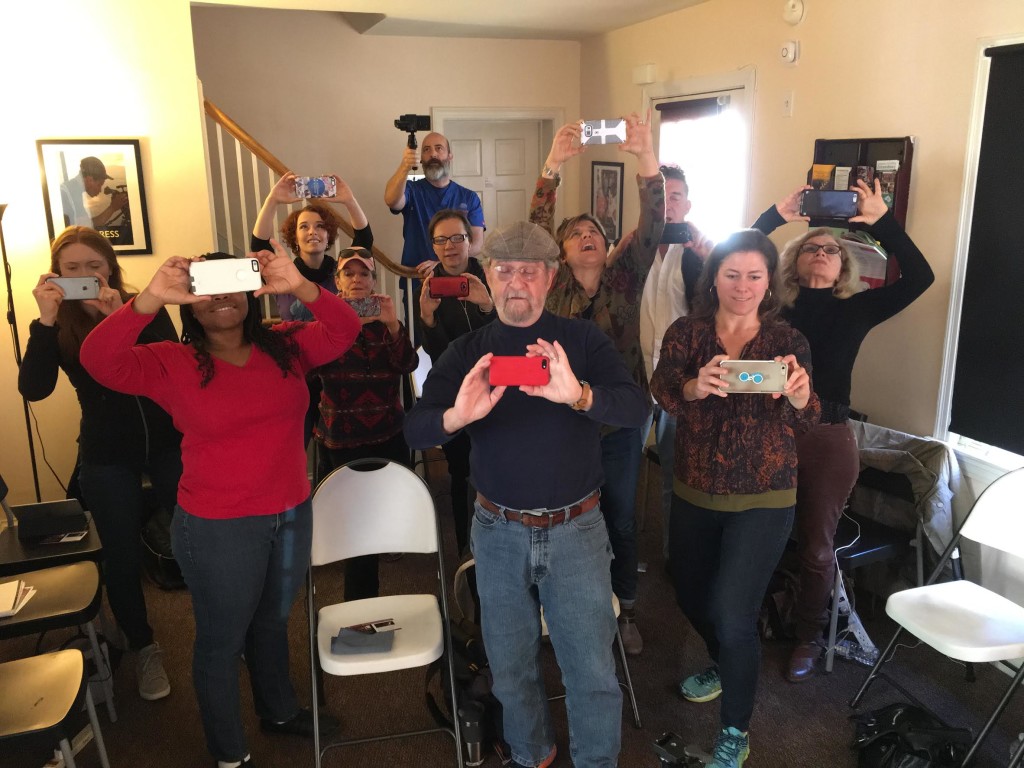 There are lots of ways to engage with Docs In Progress. We hold free or pay-what-you-can screenings just about every month. Some of these are works-in-progress where you can provide the filmmaker constructive feedback on what is working and what can be working better in their films (even non-filmmakers can be helpful because we all consciously or sub-consciously can sense where story development is strong and where it might be slow or confusing).
Like many other nonprofits, we are always on the lookout for great board members. Being a filmmaker or part of the film industry is not a pre-requisite. Being passionate about our mission and having some skills (fundraising, accounting, public relations, etc.) are.
For our fellow nonprofits, we also have two ways your work could be spotlighted. When we are teaching first-time filmmakers how to make a short documentary, we have them work on doing a profile of local people, small businesses, or nonprofits. While these are primarily learning exercises for our students and not professional works-for-hire, some of them turn out very nicely and have actually been used by the profiled nonprofits for their own outreach. One thing we realized, as we have interacted with other nonprofits through professional associations and having our students document their activities, is how much impactful stories can be conveyed through visuals. If a still image is worth 1000 words, then a moving image might be worth a million. Not just metaphorically either. Some funders, including our local arts council, recommend applicants provide a video with their proposals. Find out more about the parameters for being spotlighted by our students at http://www.docsinprogress.org/doc_production_stories
Since 2015, we have also offered a video production workshop specifically for nonprofit staff to expand their visual communications skills. This workshop is offered two mornings a week over the course of a month at a much lower fee than our regular production classes. The 2017 workshop will take place July 11-August 1. The deadline to apply is June 19. Find out more at https://eventgrid.com/Events/33604/hands-on-video-production-for-nonprofits-ie1-1113/Dates/45168