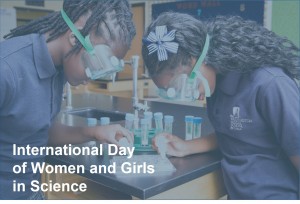 by Aline Newman, Director of Marketing and Communication
My career in science peaked in 4th grade.
My first entry in the school science fair involved a fish bowl, a miniature landfill, a gallon of water, and a love of the environment and the art of improv. I created an elaborate 2-minute demonstration to show judges the effect of pollution on our groundwater supply. As I poured the "rainwater" into the landfill, I accidentally tipped over the water-soaked landfill into the lap of a judge, causing my demonstration to come to an abrupt end. The moral of the story? Pollution — whether in a landfill, or in your lap — affects us all. Nevertheless, my passion for the project and research behind it led me to win the Grand Prize.
Although I'm unlikely to win any future "grand prizes" for my contributions to science (my passions and talents are aligned with the communications field), I do still love to learn about new discoveries, and am grateful that I can indulge in this even more now that I have children of my own. I want many things for my children, and among those things, I want them to be able to pursue their interests and feel encouraged as they explore them. I can't help but feel proud when I see my children intently reading a book about space, building an intricate object with magnets, or even asking curious questions about the weather (like,why is it so quiet after a snowfall?). Who knows…one day my daughter may be the next great environmental champion, and when she is…I'll be there supporting her every step of the way.
Today, on the inaugural International Day of Women and Girls in Science, the Catalogue invites you to discover some local charities in our network that provide STEM education for all children. We're also sharing some charities that focus on instilling confidence in young girls and encouraging them to pursue their passion:
The following charities have STEM-related wishlist items:
And of course, when you choose to support a Catalogue for Philanthropy charity, you can do so with confidence: each organization in our network has been vetted for excellence.