By Daniela Jungova, Development Associate, Calvary Women's Services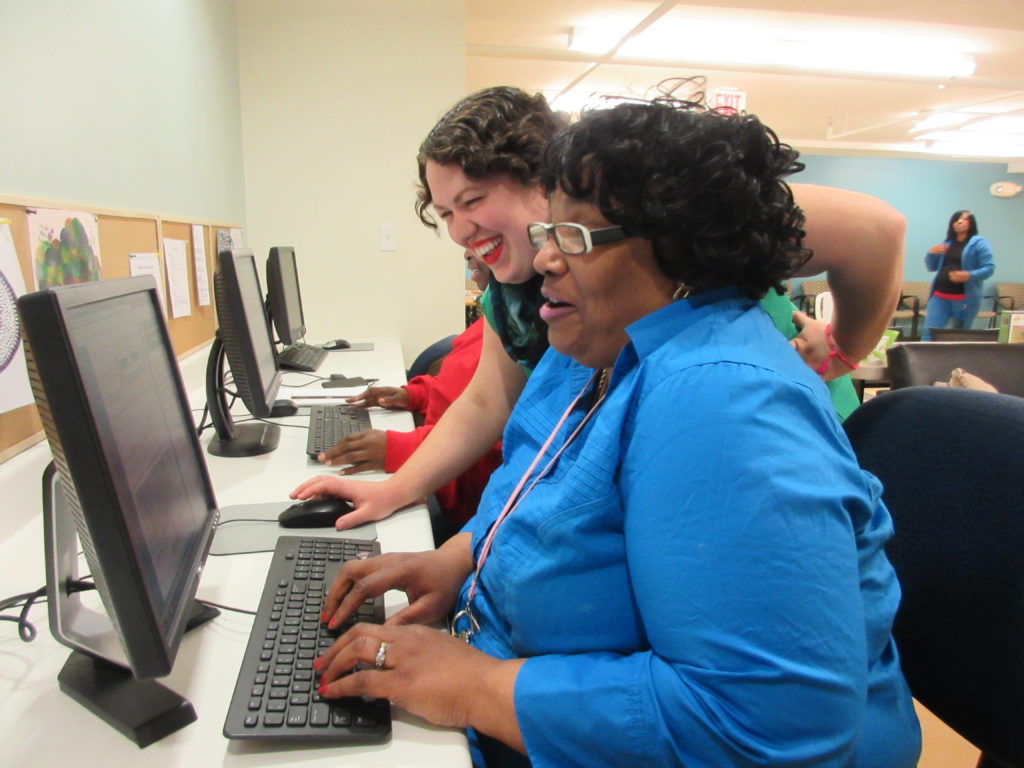 Calvary Women's Services offers housing, health, employment and education programs that empower homeless women in Washington, DC to change their lives.
As the state of homelessness in DC continues to be critical, Calvary reaches women who are most likely to be trapped in cycles of poverty and homelessness, women who have experienced domestic violence, are struggling with substance addiction and are living with mental illness.
Calvary's programs address the root causes of homelessness, so women can take control of their lives and plan for their future. In addition to meeting women's basic needs by providing safe housing, meals and other amenities, all women in our programs have access to services that empower them to regain their health, build new life skills, and achieve financial independence.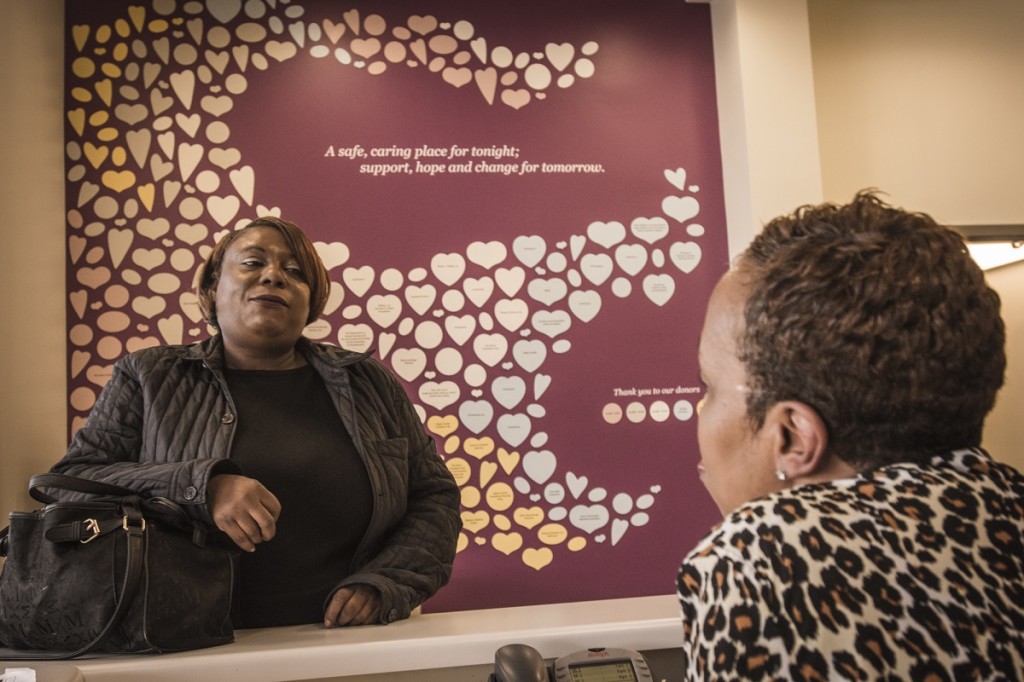 Our comprehensive services for women include personalized case management, life skills, education and arts classes (LEAP), health services, addiction recovery meetings, and job placement services (Step Up DC). Women who obtain jobs through Step Up DC have an average hourly wage of $13, and 90% of those who secure employment with Step Up DC's support transition into stable housing.
"Calvary is a great place to live if you're serious about making a change. I'm working on changing my life from the inside out. Nothing will stop me from doing what I need to do to turn my life around," says Calvary resident Adrienne.
Now that summer is in full swing, women love to spend time on Calvary's back patio. Just a couple of weeks ago, the patio got a major makeover thanks to the generous support of the U.S. Green Building Council – National Capital Area.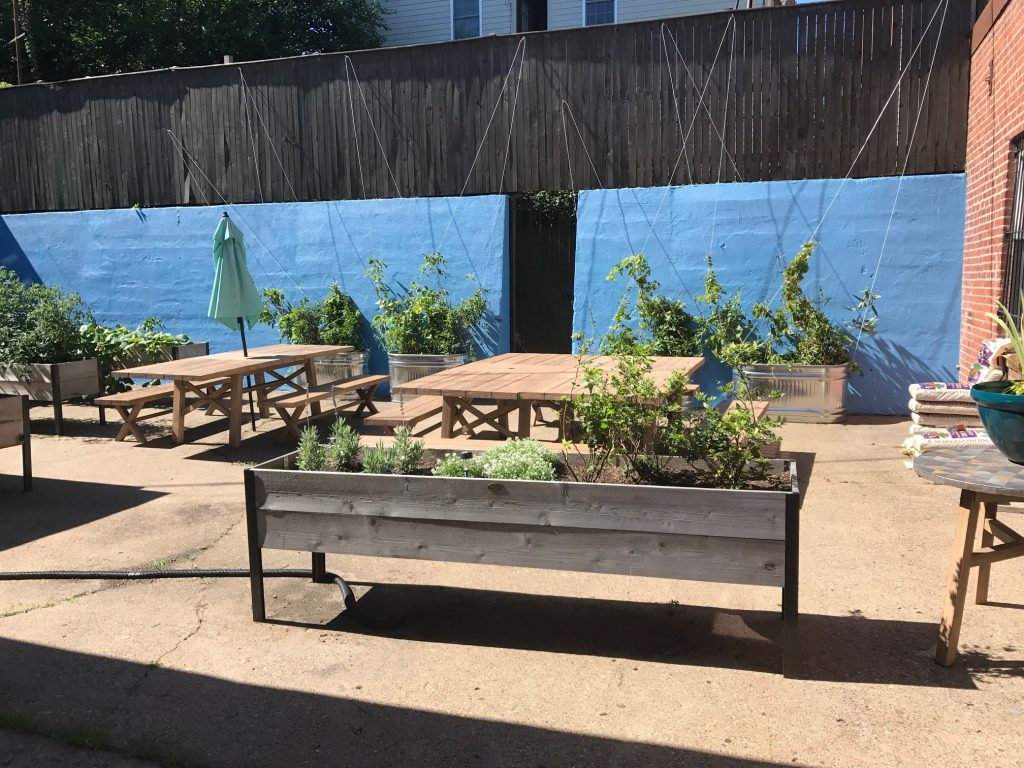 The patio has undergone improvement projects that include the planting of new vegetable plants (such as peppers, cucumbers and tomatoes), herbs and three beautiful peach trees, as well as the installment of a "green wall" with climbing vines.
The patio quickly became a welcome respite from women's busy days. Women now enjoy their education classes outside at the tables, and take ownership over maintaining and watering the garden. Every day, they check on the growing vegetables and find joy in tasting the results of their work.

But the new garden is not the only place where women's hard work is paying off. Calvary's safe, respectful community as a whole is a truly amazing place of transformation – a place where it is possible for women to heal from histories of trauma, build supportive relationships, and gain the skills and confidence to live independently.
We believe that every woman has the strengths and gifts that allow her to make these positive changes. Thanks to Calvary's small, intimate environment, we are able to meet each woman as an individual and give her the support she deserves as she works to overcome her challenges. Our model works – every five days, a woman moves from Calvary into her own home.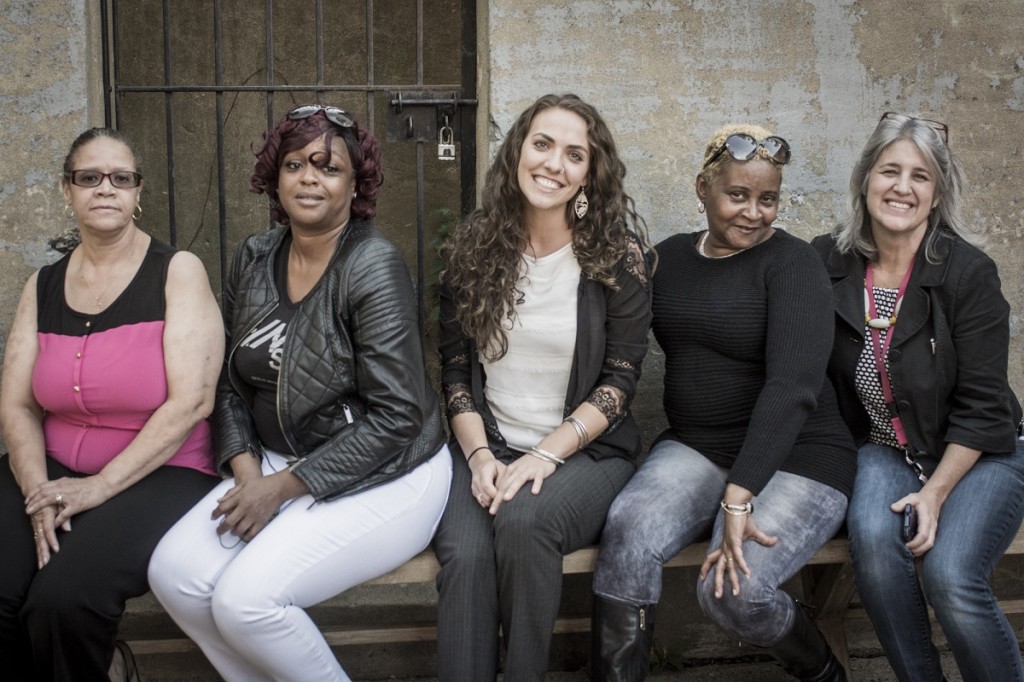 I invite you to learn more about Calvary at www.calvaryservices.org. We are currently looking for volunteers who can lead various life skills, education and arts classes, assist women with job applications, prepare nutritious, home-cooked meals, and staff the front desk. We have opportunities for groups and individuals alike – check out all of our volunteer opportunities here. You can also sign up for our monthly newsletter and follow us on social media to stay up-to-date with all of Calvary's happenings.
We hope you will join our transformative, empowering community!