By Heller An Shapiro, Executive Director, ArtStream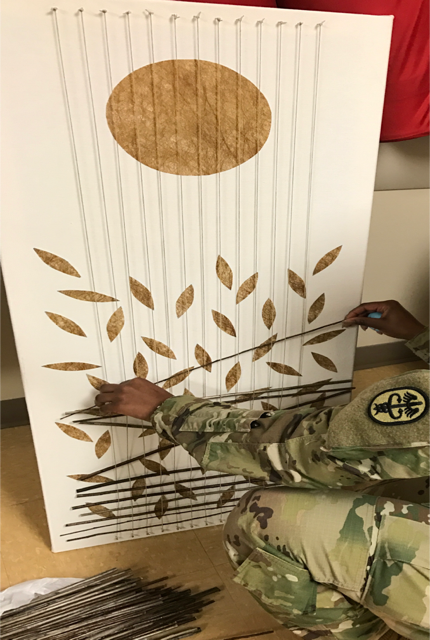 Every day, the staff at Walter Reed National Military Medical Center (WRNMMC) struggle to find hope and balance in a demanding position. In support of these compassionate men and women who care for wounded veterans, ArtStream, a local performing arts nonprofit, is proud to share You Are a Work of Art (YAWA).
This project, funded by the Prince Charitable Trusts, is designed for nurses, medics and technicians at WRNMMC to practice stress-management and self-care while building friendships through the arts.
ArtStream's talented team of artists bring art projects, poetry, music, and camaraderie directly to the hospital staff. Sometimes, hospital staff engages with art in a five-minute pop-up project during the workday. Other times, they take an hour away from the job to eat, sing, make art, write poetry, and share their stories.
Legacy Ledgers Project:
Each year, the ArtStream program team meets with nursing staff to brainstorm project ideas for You Are a Work of Art. At one such brainstorming session, Dr. Judy Rollins, a consultant for ArtStream's Military Hospital programs, recalls a nurse saying, "You know, there's no history retained here because we come and go so often. It would be nice to have something that people could write in – put pictures in – so that we could remember each other and feel connected."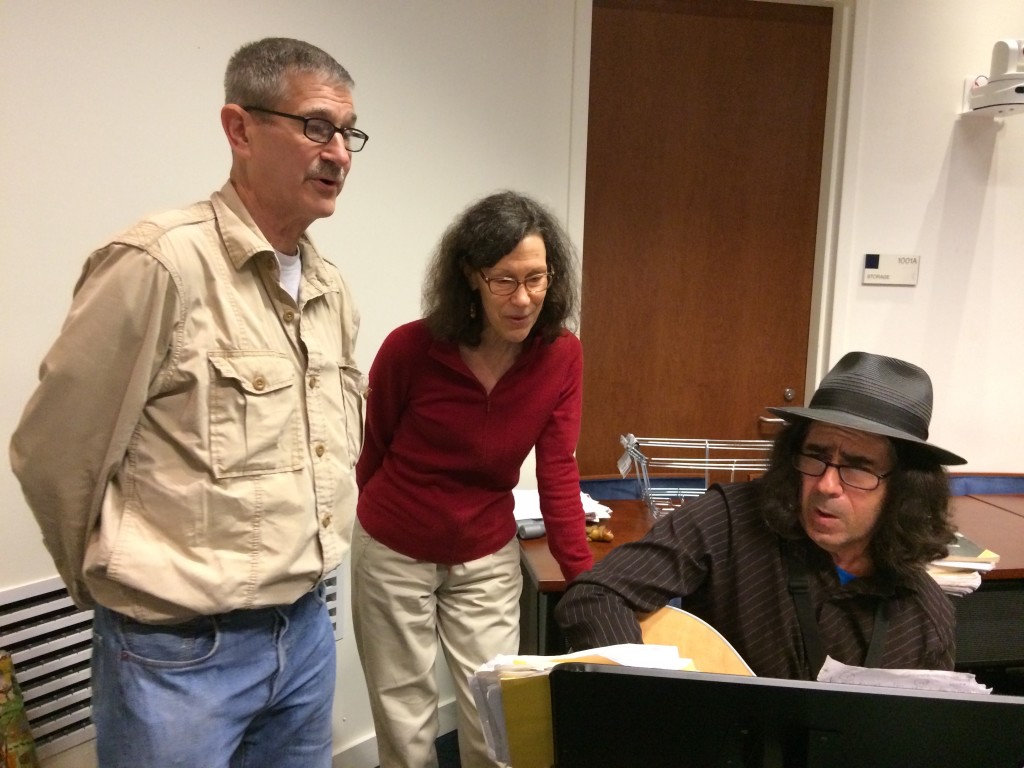 ArtStream's Military Hospital programs team got to work, creating 75 wooden scrapbooks, one for each of the nurses' stations and clinics at WRNMMC. One of the artists, Rosanne Singer, recalls the team's commitment to the hard work, saying, "This was a team effort, and the tediousness of the job was alleviated by working together and knowing that these ledgers will hold meaningful memories for the nursing staff. Everyone worked for hours straight, sometimes laughing and joking, committed to getting the job done."
The Legacy Ledgers live up to their name at the hospital. They are proudly displayed on bronze easels at each nurses' station and clinic at WRNMMC. Some are painted or stained. Others have been decoupaged as a preview of the creativity within. Any hospital staff member, patient, or family member can pick up the Legacy Ledger and enjoy it.

The hospital can be a stressful work environment, but it is also filled with supportive caregivers and uplifting stories. Inside the Legacy Ledger, many items create a history of the workplace. One page may have a nice note from a patient, the next may have a post-it note drawing from a former co-worker, long-gone from the hospital. Hospital staff members add pictures from parties, and craft projects from other You Are a Work of Art activities.
Once, at a You Are a Work of Art workshop, a nursing unit leader was so proud of his cupcake decorating skills that he said he would save a photo from the day in his unit's Legacy Ledger.
A recent You Are a Work of Art project asked hospital staff to write a message about what it means to them to take care of others and to take care of themselves. The results were collected from all over the hospital and used to create a word cloud. This word cloud connects the feelings of nurses, medics, and technicians throughout the hospital. Each Legacy Ledger has a copy of the word cloud, further connecting the caregivers as a community.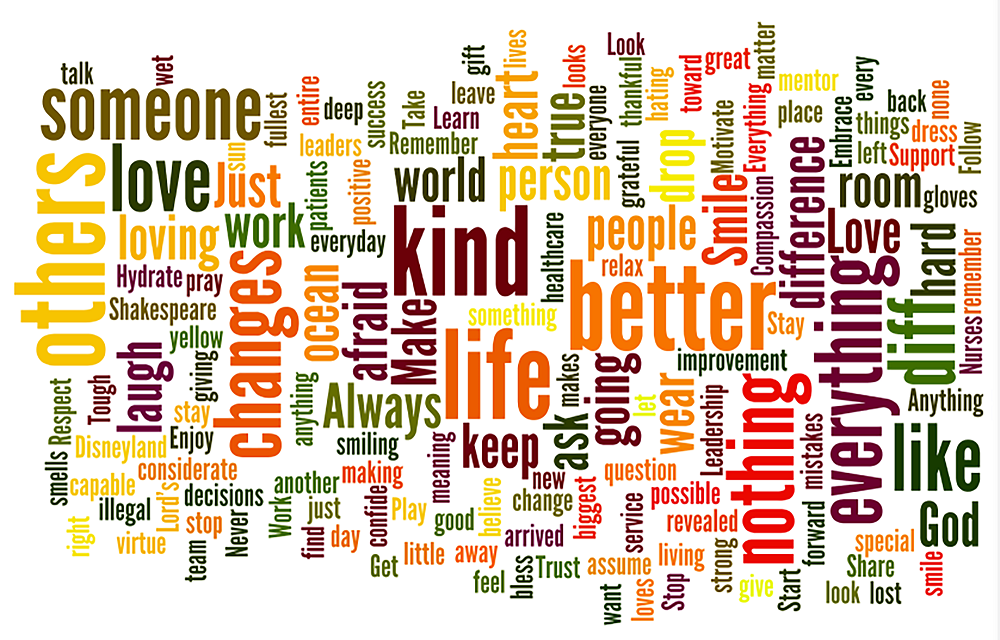 Some personnel at WRNMMC have requested Legacy Ledgers to display at their offices or clinics outside the main complex. They are inspired by the idea and want to create their own histories as they help wounded warriors heal beyond the walls of the hospital. Fortunately, ArtStream can fulfill these requests.
On behalf of the You Are a Work of Art team, Dr. Rollins, says, "We are really pleased with the response to the Legacy Ledgers. Prince Charitable Trusts wants our projects to be in partnership with the people we are serving. The success of the Legacy ledger project is proof that this is a sound approach for supportive programming."
About ArtStream:
ArtStream is a performing arts nonprofit based in Chevy Chase, Maryland with programming throughout the Greater Washington DC Metro region. We believe that when people make their own choices and are engaged, stimulated, challenged and inspired, they surpass both their own and others' expectations.
ArtStream's programming includes Military Hospital programs at Walter Reed National Military Medical Center (WRNMMC) and Inclusive Performing Arts programs for people with intellectual and developmental disabilities (IDD), including autism and other social and behavioral needs.
Military Hospital programs include Allies in the Arts, a bedside arts program for patients and families at WRNMMC, and You Are a Work of Art, which focuses on arts experiences to build resiliency for hospital staff at WRNMMC. Allies in the Arts was featured in the 2013 white paper Arts, Health and Well-Being across the Military Continuum and the July 2015 issue of Art & Health. You Are a Work of Art was featured in the 2017 white paper Arts, Health and Well-Being in America.
ArtStream's Inclusive Performing Arts programs include inclusive performing companies, performing arts classes, and classes that use the performing arts to teach social skills, self-advocacy, and pre-employment communication skills.
ArtStream's inclusive performing companies perform for the public in Maryland and Virginia. See www.art-stream.org/see-a-show for a full schedule of events.
Inclusive Performing Arts programs welcome adult and teen volunteers to learn as peers with the participants. See www.art-stream.org/volunteers for volunteer opportunities. Provider organizations for people with disabilities may engage ArtStream teaching artists for one-time workshops or weekly classes. See www.art-stream.org/bring-artstream-to-your-community for more information.