By Nathan Ackerman, VP Communication & Creative, Potomac Riverkeeper Network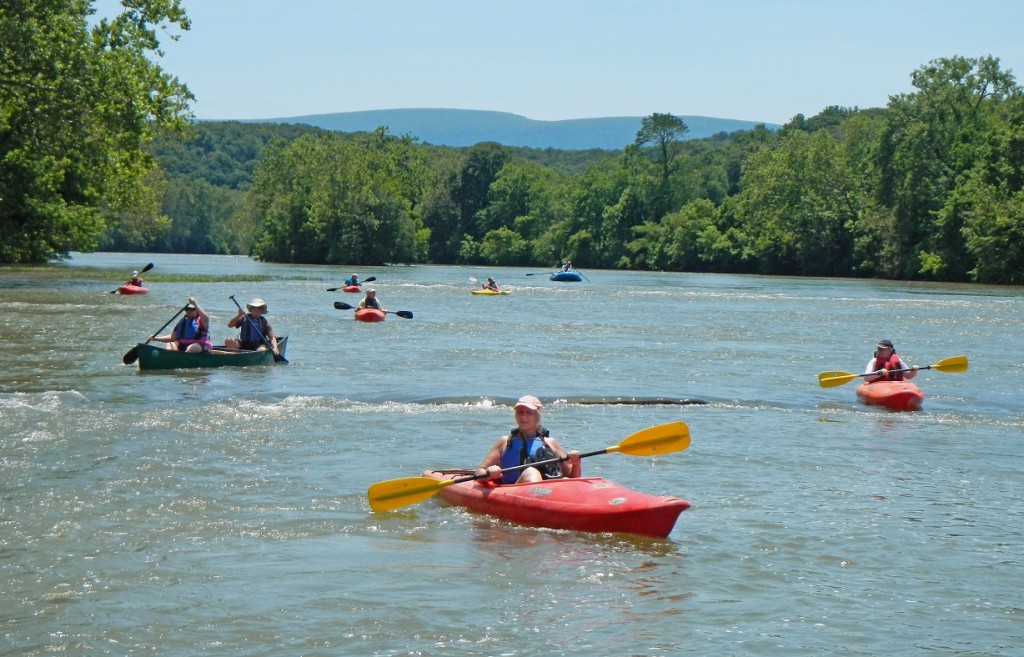 Potomac Riverkeeper Network is a non-profit environmental organization fighting to keep pollution out of the Potomac and Shenandoah rivers through grassroots organizing and legal advocacy.
We believe experiencing our rivers builds appreciation for them. We defend and enhance public access to the waterways of the Potomac watershed through Riverkeepers, who identify and address threats to the Potomac, Upper Potomac, and the Shenandoah.
We serve the 6 million people who rely on our rivers as the source of their drinking water, the thousands of recreational users of the rivers, and the many more who may never spend time on our rivers but appreciate their beauty, and the vital role they play in our economy and the ecosystems they sustain.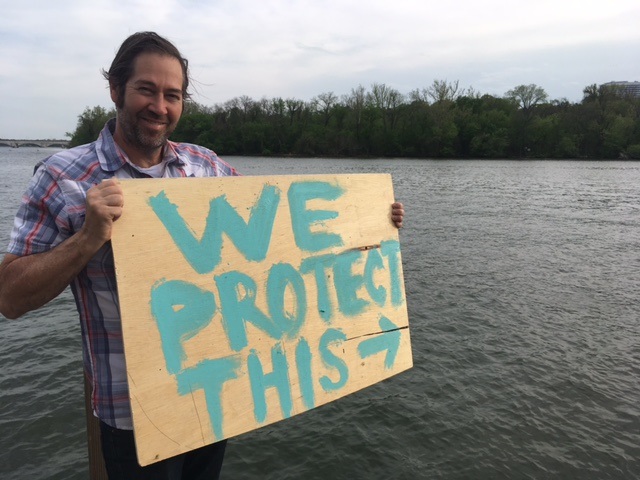 We protect and defend our rivers because they sustain life. Our rivers supply our drinking water and put food on the table. Keeping our rivers healthy keeps the Chesapeake Bay healthy – which generates 33 billion in recreational and economic benefits each year. But beyond the economic benefits, we believe our rivers have intrinsic value that merits protection.
The work we do is important because our country still allows industry, municipalities and agricultural operations to externalize significant costs by using our rivers to dispose of their waste and pollution. Proposed rollbacks of federal clean water protections make our work more important than ever – local vigilance, citizen action, public education and engagement are the last lines of defense.
Our work in Alexandria, Virginia kept nearly a billion gallons of sewage and contaminated stormwater out of the Potomac by exposing the extent to which the city was polluting our nation's river. Generating pressure through the media and raising public awareness cut over a decade off of the original plan for fixing the problem.
When we discovered families in Dumfries, Virginia were being poisoned by toxic coal ash leaking into their drinking water, we organized the community, and worked to get a law passed to address the situation.
We are inspired by the belief that people have a fundamental right to clean water. We are inspired by single moms working two jobs who find time to speak up for the environment at public hearings. We are inspired by the fact that nearly 50 years ago President Lyndon Johnson called the Potomac River "a national disgrace" but today long lines lead to the Key Bridge boathouse filled with people who can't wait to get out on the river, thanks to the Clean Water Act.
Here in Washington, we're seeing a dramatic change in the public perception of the river – urban planners see it an an amenity, not an afterthought.
"Choosing to save a river is more often an act of passion than of careful calculation. You make the choice because the river has touched your life in an intimate and irreversible way, because you are unwilling to accept its loss."
(David Bolling, How to Save a River: Handbook for Citizen Action)
Our biggest outreach event of the year, RiverPalooza, kicks off June 3rd with a day of paddling followed by a BBQ and Bluegrass party in Harpers Ferry. RiverPalooza runs most weekends through the summer and will feature 14 river adventures for all ages and skill levels – kayaking, stand up paddle boarding, canoe and camping trips. For those looking for ways to experience our rivers, this is the way to do it.
On the campaign front, we just committed to taking a leadership role in fighting a pipeline project that would carry fracked gas from Pennsylvania through the Maryland panhandle, and under the Potomac River. The company proposing this doesn't have a great safety record. There's no need for Maryland to risk their natural resources, tourism and recreation dollars on a pipeline that does nothing for them – the gas isn't going to Maryland, it's going through Maryland. Banning fracking in Maryland was the first step. Keeping pipelines out is next.
Success for Potomac Riverkeeper Network is a healthy Shenandoah and Potomac River, made possible by holding polluters accountable and building public awareness and appreciation for the role rivers play in our lives.
Success would be never reading another headline about how the swimming portion of the National Triathlon was cancelled because the water was unsafe for human contact.
Success is stopping cities from dumping raw sewage into the river. Success would be building the next generation of advocates for our rivers, setting their expectations high, and giving them the tools to win.
A perfect day is bringing a group of people to a scenic stretch of the Shenandoah for the first time and seeing their faces light up as they discover what we fight for and why – without any explanation.
We can be reached by calling 202 888 2037 or by emailing nathan@prknetwork.org or maria@prknetwork.org. Our website has information about our priority issues, links to take action, to volunteer and to join our organization. A great way to engage with us is to participate in one of our RiverPalooza trips, which are led by our Riverkeepers or liking us on Facebook.
"Keep your rivers flowing as they will, and you will continue to know the most important of all freedoms – the boundless scope of the human mind to contemplate wonders, and to begin to understand their meaning. "
(David Brower, The Foreword to Oregon Rivers by Larry Olson and John Daniel)