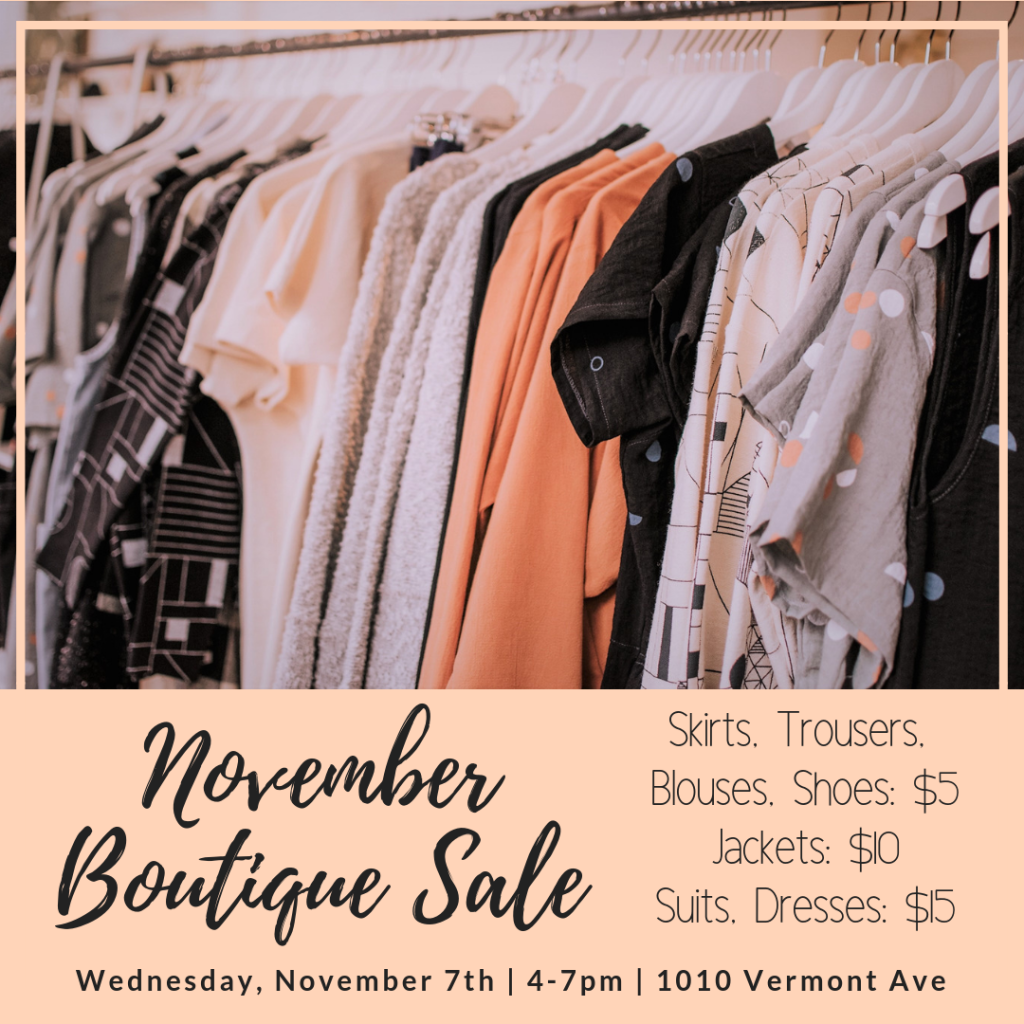 Every week, Suited for Change changes women's lives. We prepare women to meet the professional appearance expectations of employers and help them to enter interviews and their jobs with the self-confidence to succeed. At Suited for Change, individualized suiting sessions provide women with a one-on-one mentoring experience to help them develop their professional style and receive two complete outfits of professional clothing. Once they get the job, which they often do, women can return for three more outfits to complete a full work-week's wardrobe. But to fulfill our mission, we need your help. Here are a few ways you can help.
If you are looking for great deals or to build a wardrobe inexpensively, once a month
Suited
holds a Boutique Sale in our offices at 1010 Vermont Avenue, NW, Suite 450, Washington. Here you can find the perfect holiday dress or the shoes you need to match a new outfit at the lowest prices in DC. These sales allow us to sell off our excess inventory while bringing in needed funds to buy items and sizes that are in short supply for our clients. Suits, jackets and dresses are $15 each. All separates, jewelry, shoes, and handbags are only $5 each. It is a great way to shop for a cause and get a great deal.
The next Boutique Sale is Wednesday, November 7, 4-7 pm, followed by the December sale on Wednesday, December 5, 4-7 pm. We hope to see you there. You can find more information here.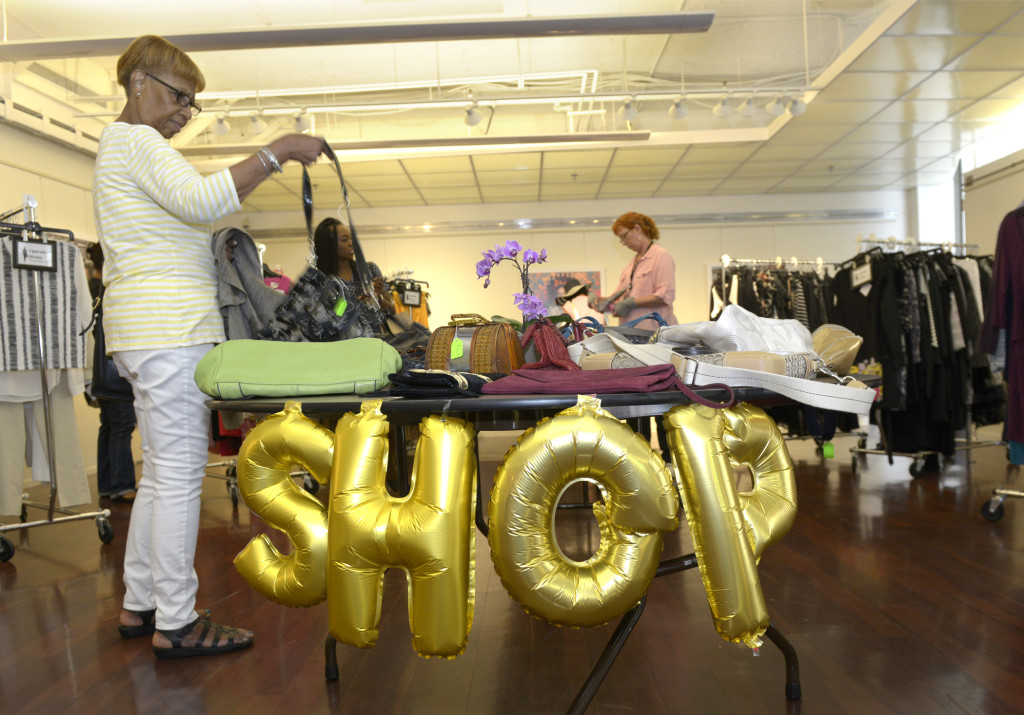 And another way to help: To stock our beautiful and well-organized boutique, we accept donations of new or gently worn, seasonally appropriate professional clothing at our offices at 1010 Vermont Avenue, NW, Suite 450. We always need work-ready handbags, earrings, shoes, particularly larger sizes, and plus-sized clothing. Donations are accepted on a drop-in basis at our offices on Thursdays and by appointment one Saturday per month at curbside pick up. More information can be found
here
.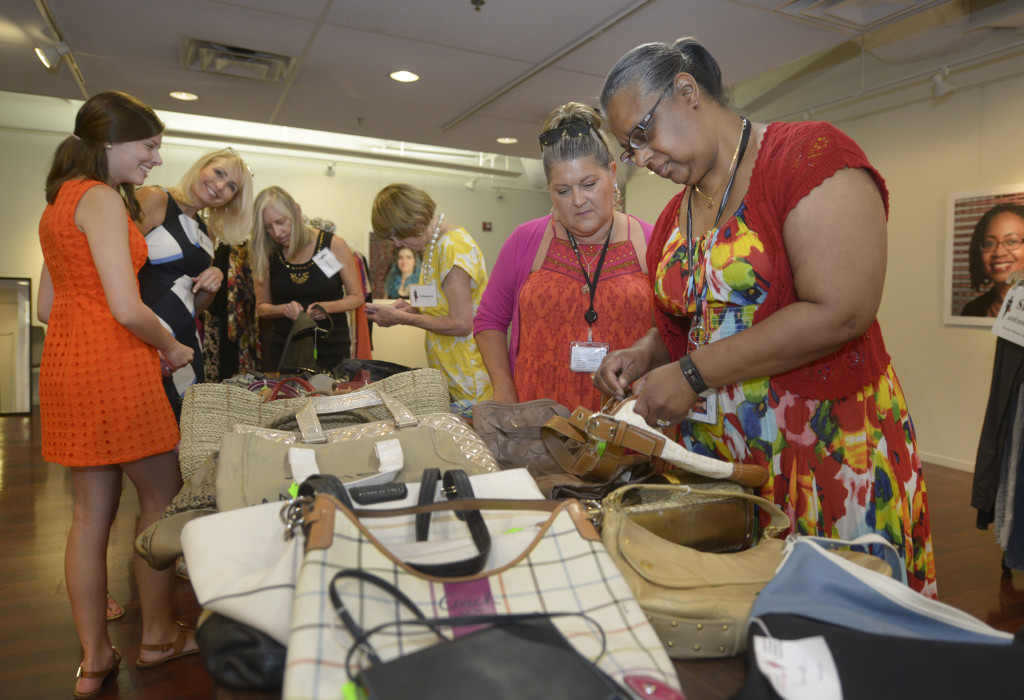 By empowering local low-income women to achieve their employment potential, you help eradicate poverty in our community. Join us at our Boutique Sales or donate clothing.